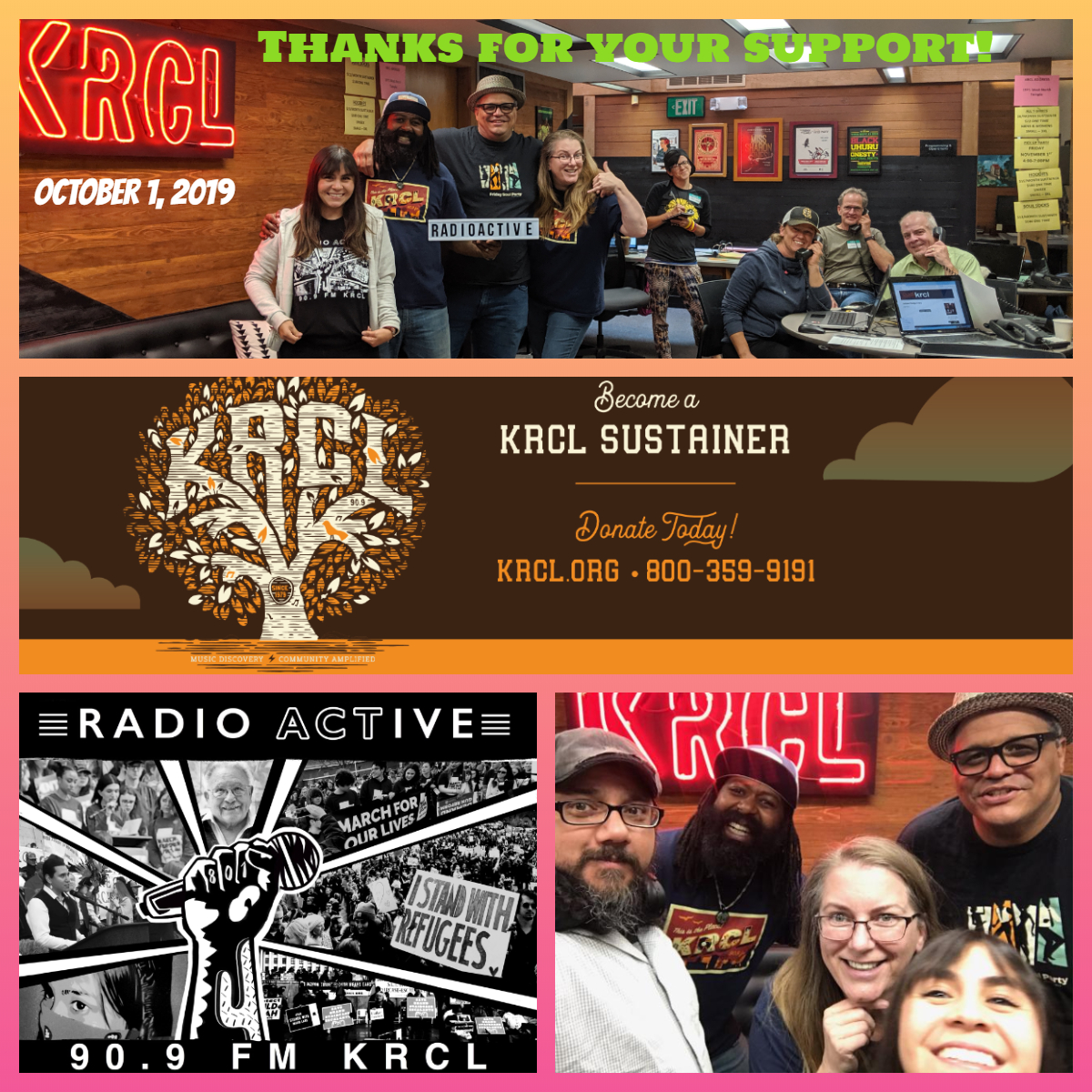 Day 2 of Fall Radiothon for RadioACTive, featuring Community Co-Host Amy Dominguez and community activist Jorge Rodriguez
Tonight's special guest was artist, activist and advocate Jorge Rodriguez. Not only is he an art educator, but he also hosts KPCW Cada Domingo, a Spanish-language program for the listeners of Park City, Utah. He's also involved in Artes de México en Utah, which promotes the appreciation of Mexican art and culture in Utah.
Oct. 8: Flavors of my Homeland. Wasatch Community Gardens, in collaboration with Artes de México in Utah, offers this FREE series of workshops (in Spanish with English translation) to educate the community about the cultural value of the Milpa and "Las Tres Hermanas" (which are the traditional systems of cultivation of corn, beans, and squash) as a legacy symbol of indigenous identity.

The workshops are held in two places.

Participants may choose one to attend - Mary W. Jackson Elementary or the Rose Park Community Garden

. Click here for to register.
Oct. 15: 2019 Sor Juana Prize Award Reception, 6:00-8:00 p.m. at Salt Lake City Public Library, 210 E. 400 S., SLC. Every year, as part of the Annual Utah Humanities Book Festival, Artes de México en Utah hosts the Sor Juana Prize Ceremony, where the awards for the 7th Annual Sor Juana Prize for Poems and Short Stories in Spanish and the Second Annual Call for Artists will be delivered. Event held in the conference room located on Level 4 of the library.
Oct. 22: Calaveritas Literarias, 6:00-9:00 p.m. at SLCC Community Writing Center, Suite #8 on the plaza at Library Squar3, 201 E. 400 S., SLC. Trabajaremos en collectivo armando y escribiendo rimas, recordando a nuestros muertitos ya los vivos también.
Tune in all week as RadioACTive explores the music and social movements that have defined 40 years of music discovery and community connection.
With your support, KRCL's show for grassroots activists and community builders hopes to raise $10,000 during Radiothon. To donate during the show, call 800-359-9191 or visit krcl.org and click the big orange donate button in the upper-right hand corner of the home page.
Got a story you'd like to share on the show or an issue you'd like us to cover? Record a voice memo on your smart phone, then email it to radioactive@krcl.org. Keep it under 3 minutes and be sure to include a name and phone number in the message.
Views, thoughts or opinions shared by guests are their own and do not necessarily reflect those of the board, staff or members of Listeners' Community Radio of Utah, 90.9fm KRCL. Tonight's RadioACTive team included:
Exec. Producer/Host: Lara Jones
Assoc. Producer/Host: Billy Palmer
Community Co-Host: Amy Dominguez
Volunteer: Risshan Leak
###