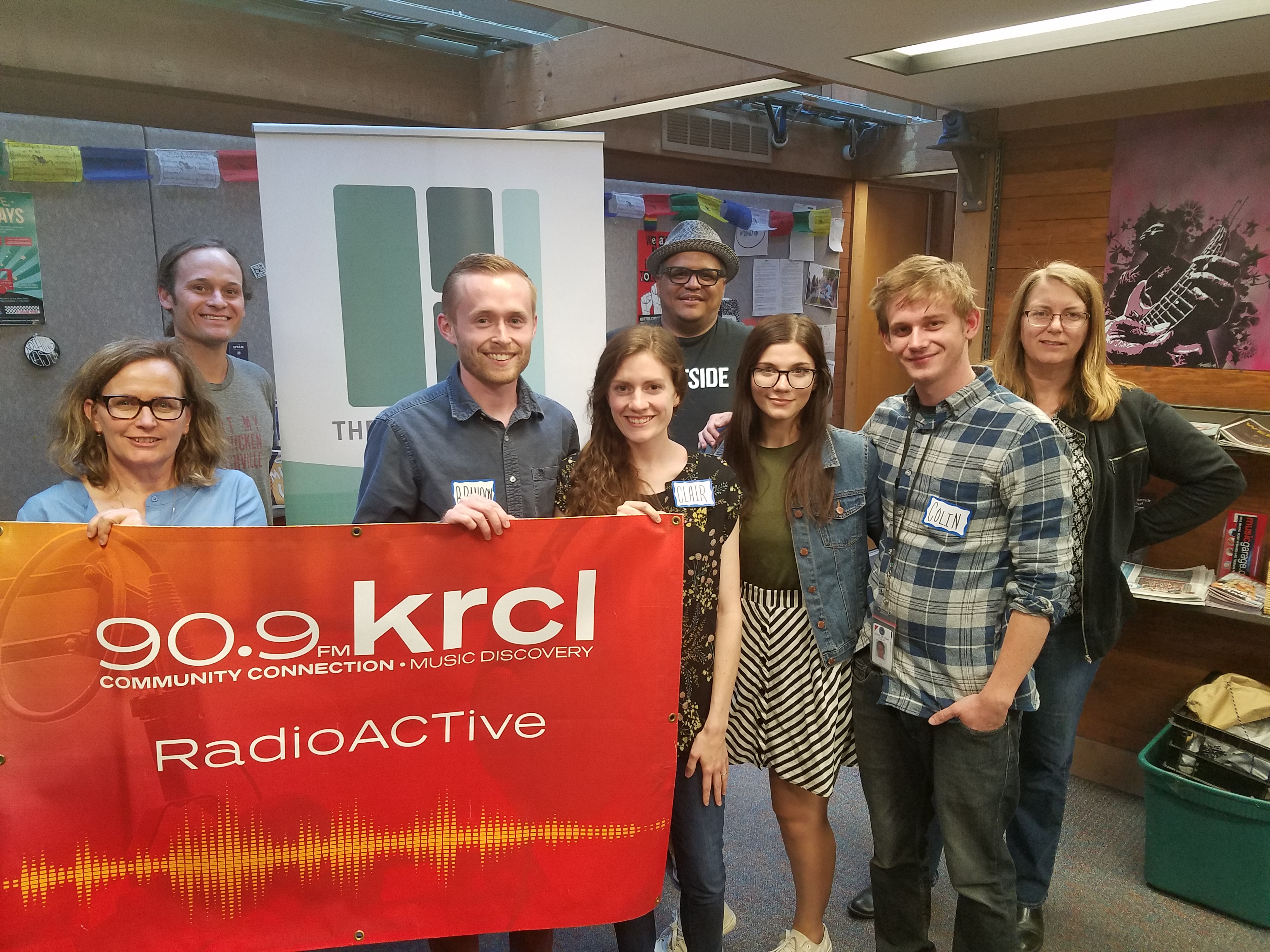 Utah Climate Week with the Three Tenors of Climate Change, Utah Clean Energy, Utah Chapter of the Sierra Club. Plus, The Humanitarium and Youth Of Utah Advocacy Coalition
Tonight's lineup:
The Three Tenors of Climate Change are headed to the Beehive State this week as guests of the Summit County Health Department. RadioActive talks with each in the leadup to their Thursday panel, which will be moderated by KRCL's Lara Jones. Tonight: Milwaukee-based filmmaker Chip Duncan, who has documented North America's iciest landscapes since 1991.

The husband-and-wife team behind The Humanitarium has a dream of creating a unique museum experience, curating the stories of people who have spent their lives serving others. Co-founders Claire and Brandon Davis shared their plans with RadioActive.

Coming up Thursday evening at Westminster College, the Youth of Utah Advocacy Coalition will present: Men Can Cry Too: A Panel On Toxic Masculinity And Mental Health. RadioActive got a preview from coalition co-founders Kyli Rodriguez-Cayro and Colin Dively.
Got a story you'd like to share on the show? Record a voice memo on your smart phone, then email it to radioactive@krcl.org. Keep it under 3 minutes and be sure to include a name and phone number in the body of the message.
RadioActive is a production of Listeners' Community Radio of Utah. Tonight's team included:
Exec. Producer/Host: Lara Jones
Assoc. Producer/Com. Co-Host: Billy Palmer
Volunteer: Tommy Sutter, Brooke Estes, Mike Houck