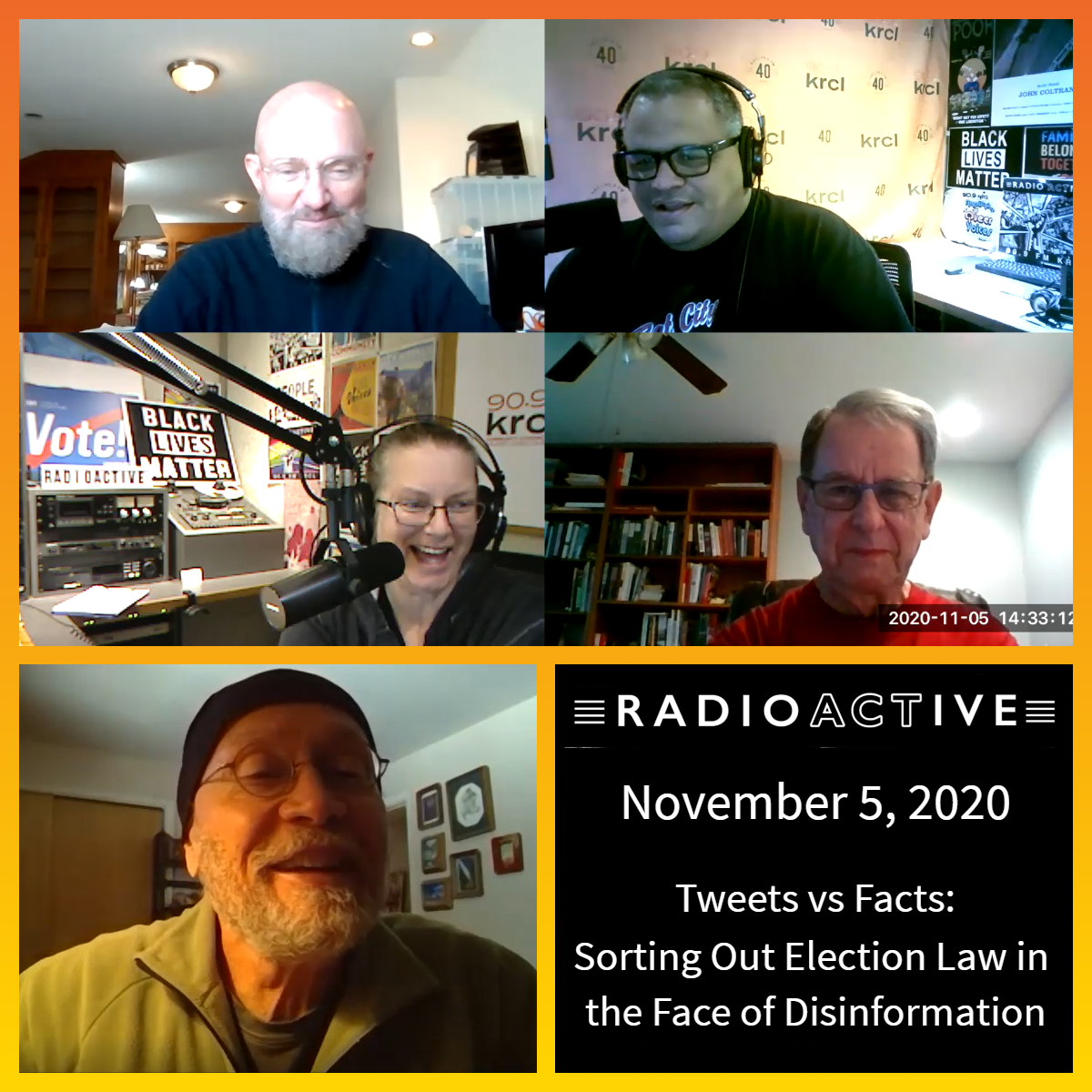 Truth vs Facts: Sorting Out Election Law in the Face of Disinformation, Plus, Mindful Practices to Deal With Post Election Day Blues with Dr. Dave
Tonight's Lineup:
Dr. David Derezotes of #TheRadicalMiddle provides a mindful practice to deal with "Post Election Stress Disorder". Derezotes leads the Peace & Conflict Studies program at the University of Utah.
Groundhogs Day the 2020 Elections Edition:
Salt Lake attorneys in election law, David Irvine and Alan Smith joined us to help sort out the legalese and realities versus the tweets and disinformation coming from the Trump Administration amidst threats of lawsuits and claims of election fraud. Smith and Irvine also explain how courts generally view making decisions about election issues, the role of election observers, the process of vote counting and reporting, and more.
Views, thoughts or opinions shared by guests are their own and do not necessarily reflect those of the board, staff or members of Listeners' Community Radio of Utah, 90.9fm KRCL. Tonight's RadioACTive team included:
Assoc. Producer/Host: Billy Palmer

Executive Producer/Host: Lara Jones
###