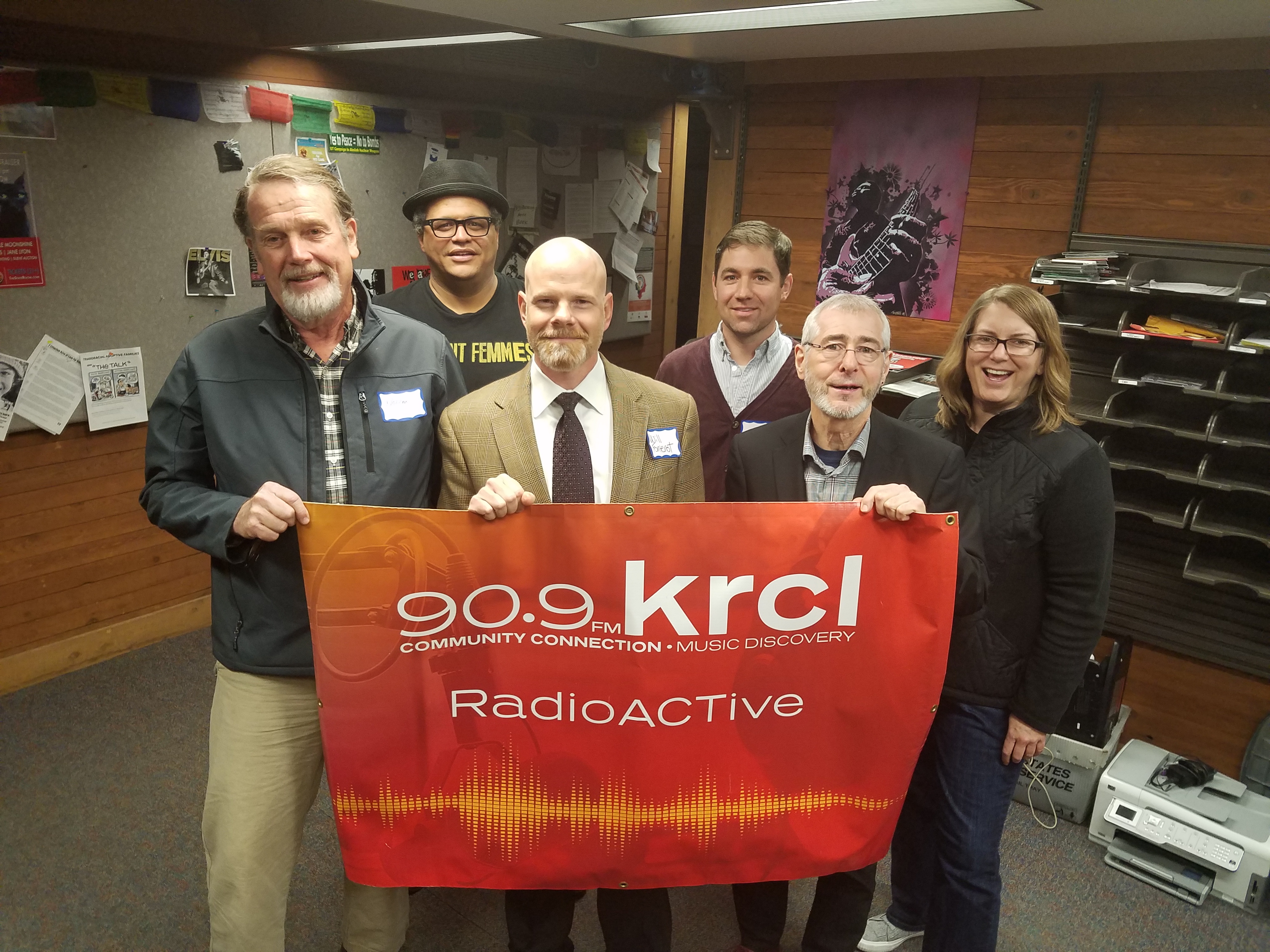 Utah Dine Bikeyah Gets Ready to Rally, Artist Dads, Mountain Accord Lawsuit Moves Forward, Ski Tips from US Ski Team Trainer
Hosted by Lara Jones and Nick Burns, tonight's show featured:
Braidan Weeks of Utah Diné Bikéyah, one of the lead group's organizing the Rally Against Trump's Monumental Mistake, Saturday, Dec. 2, 1 p.m., south steps of the Utah Capitol building.

Artist Justin Wheatley, curator of the new exhibit Artist/Dad, which now hangs at Alice Gallery, 617 E. South Temple, SLC.Plaintiff Norm Henderson and his attorney, William Fontenot, walk us through their lawsuit to stop Mountain Accord. Earlier this year, a judge agreed with the plaintiffs that the accord was a public body and obligated to follow public meeting laws.

How has being a father affected your art? This was the question posed to twelve artist fathers. The artists, who represent a variety of mediums and life stages, each approached the simple question in a different way. A public reception will be held on Dec. 1 from 6-9 p.m. in collaboration with the Salt Lake Gallery Stroll.

Ski conditioning tips from Lyndsay Young-Smith, physical therapist/athletic trainer for the U.S. Ski Team. Physiotherapist for superstar ski racer Mikaela Shiffrin, she calls in live from this week's World Cup in Canada.