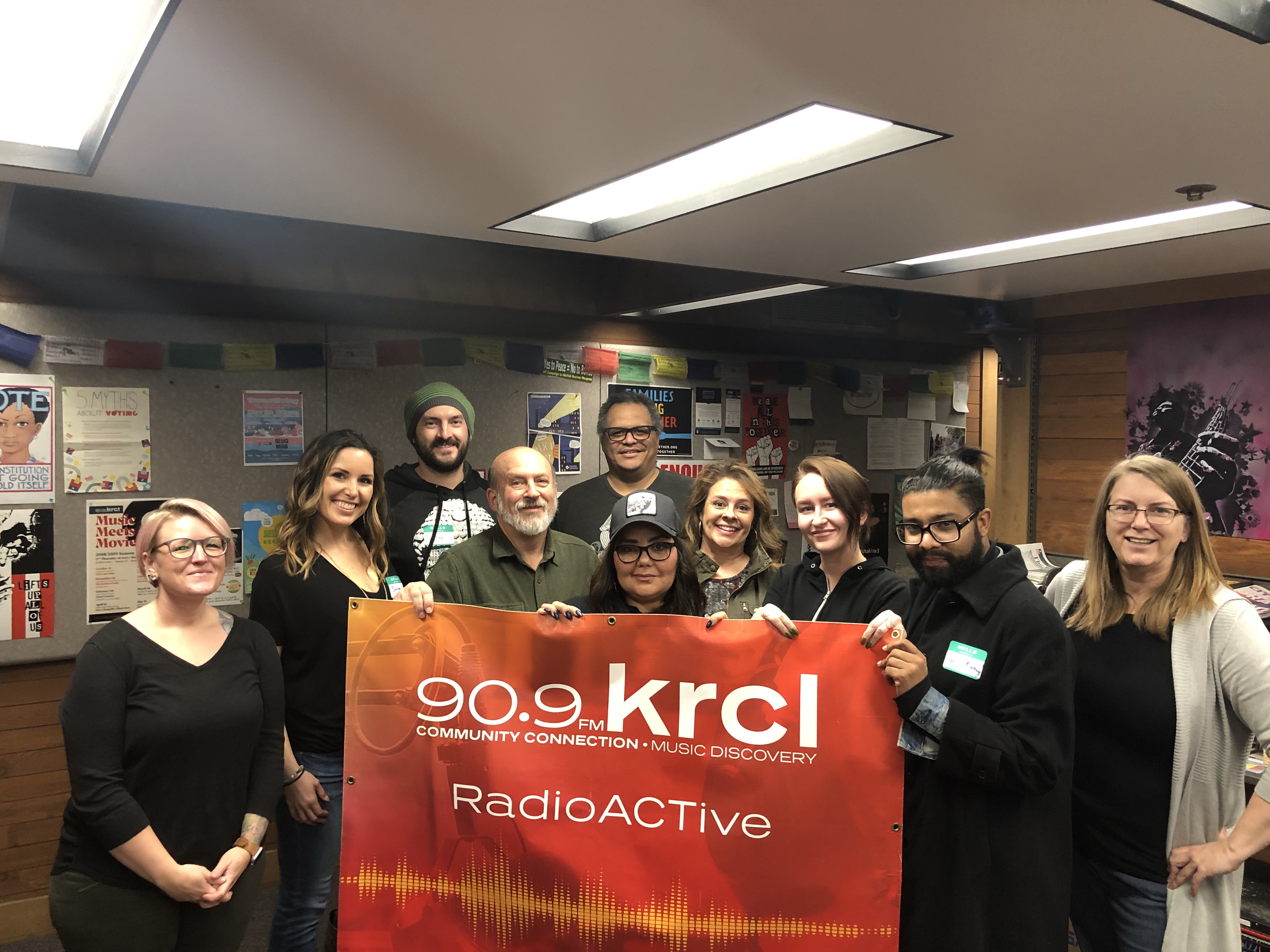 ESTEEM with Hippie Skin and Raw Bliss Wonder, Vivaldi by Candlelight, We Are Here - The Megan Joy Project
Tonight's lineup:
Vivaldi by Candlelight, a classical tradition that means the season of good tidings is upon us. A benefit for the Utah Council for Citizen Diplomacy and its Young Diplomats of Utah, RadioActive got a preview with the council's Deeanna Price and Gerald Elias, who is celebrating 15 years as conductor of the event. CLICK HERE for tickets to the December 1st concert. Use the media player below to here Elias play an excerpt of "The Grand Moghul" by Antonio Vivaldi. 
VoiceMemo: Andrea Himoff of Action Utah on the importance of giving thanks, especially to some select politicians. Use the media player below to find out who made Action Utah's gratitude list:
The Megan Joy Project's Michelle Hodges and Patrick Kennedy stopped in to talk about We Are Here, a new short-film documentary that shares the stories of those who have been affected by suicide in our community. The film premiere is Wednesday, Nov. 21, at Metro Music Hall. All proceeds will be donated to local suicide prevention and rape recovery efforts.
A panel discussion on women and self-worth, inspired by Hippie Skin's ESTEEM photo project:
Bethany Tracy and Taylor Lund of Hippie Skin, an Ogden-based maker of natural skin care products. The company evolved out of Bethany's desire for chemical-free products for herself. The soon-to-be-wed couple decided to promote Hippie Skin through positive body images, something both feel is uncommon in the beauty industry.  
Kris Rudarmel, creator and founder of Raw Bliss Wonder, a company through which she shares the mindset tools she use to turn around decades of debilitating self-doubt. She now offers workshops and online classes and other tools, including her new Courage Art Cards, to help other women.
The ESTEEM photo project can be seen during business hours at Hippie Skin, 2424 Wall Avenue, Ogden.
Lucas Horns of Project Rainbow, which staked nearly 300 Transgender Pride flags across the Wasatch Front. Today is #TDOR, Transgender Day of Remembrance, honoring those lost to anti-transgender violence. Looking for transgender resources in our community? Visit Transgender Education Advocates - TEA of Utah, which supports, advocates for and educates the public on transgender issues. 
Got a story you'd like to share on the show? Record a voice memo on your smart phone, then email it to radioactive@krcl.org. Keep it under 3 minutes and be sure to include a name and phone number in the body of the message.
RadioActive is a production of Listeners' Community Radio of Utah. Tonight's team included:
Exec. Producer/Host: Lara Jones
Assoc. Producer: Billy Palmer
Community Co-Host: Ma Black
Volunteer: Kristen Neilson