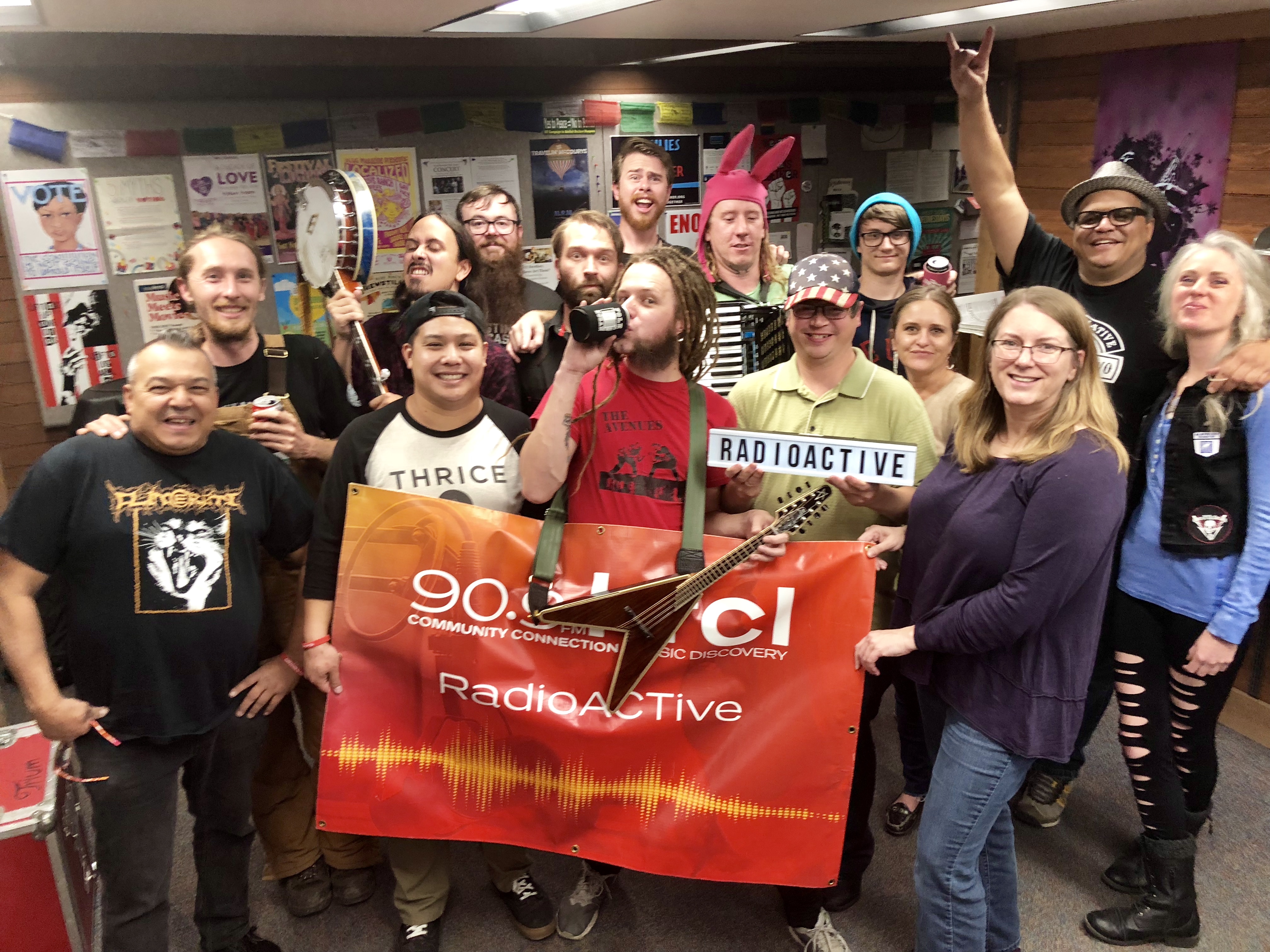 Live, homegrown music from Folk Hogan, SkyWatcher Leo T with cool stuff going on in the universe, Urban Farm Report with Red Acre Center and the Krishna Food Forest and Garden
Tonight's lineup:
Many cultures, one sky: SkyWatcher Leo T stopped by with a report on cool stuff happening in the universe.
Urban Farm Report, featuring:
Symbria Patterson, Red Acre Center and Red Acre Farm CSA in Cedar City. In January, they will host the Small Farms Conference, featuring keynote speaker Joel Salatin.
David Turner, compost king at the Krishna Food Forest & Garden in Millcreek. They need help tomorrow from 12:00-4:00 p.m. for a compost delivery. CLICK HERE for details, including free lunch.
Got a story you'd like to share on the show? Record a voice memo on your smart phone, then email it to radioactive@krcl.org. Keep it under 3 minutes and be sure to include a name and phone number in the body of the message.
RadioActive is a production of Listeners' Community Radio of Utah. Tonight's team included:
Exec. Producer/Host: Lara Jones
Assoc. Producer: Billy Palmer
Community Co-Host: Aldine Strychnine
Audio Engineer: Sullivan Phetchanpheng of Lights & Sound Studio
Audio Intern: Trevyn Porter
Volunteer: Sarah Thacker