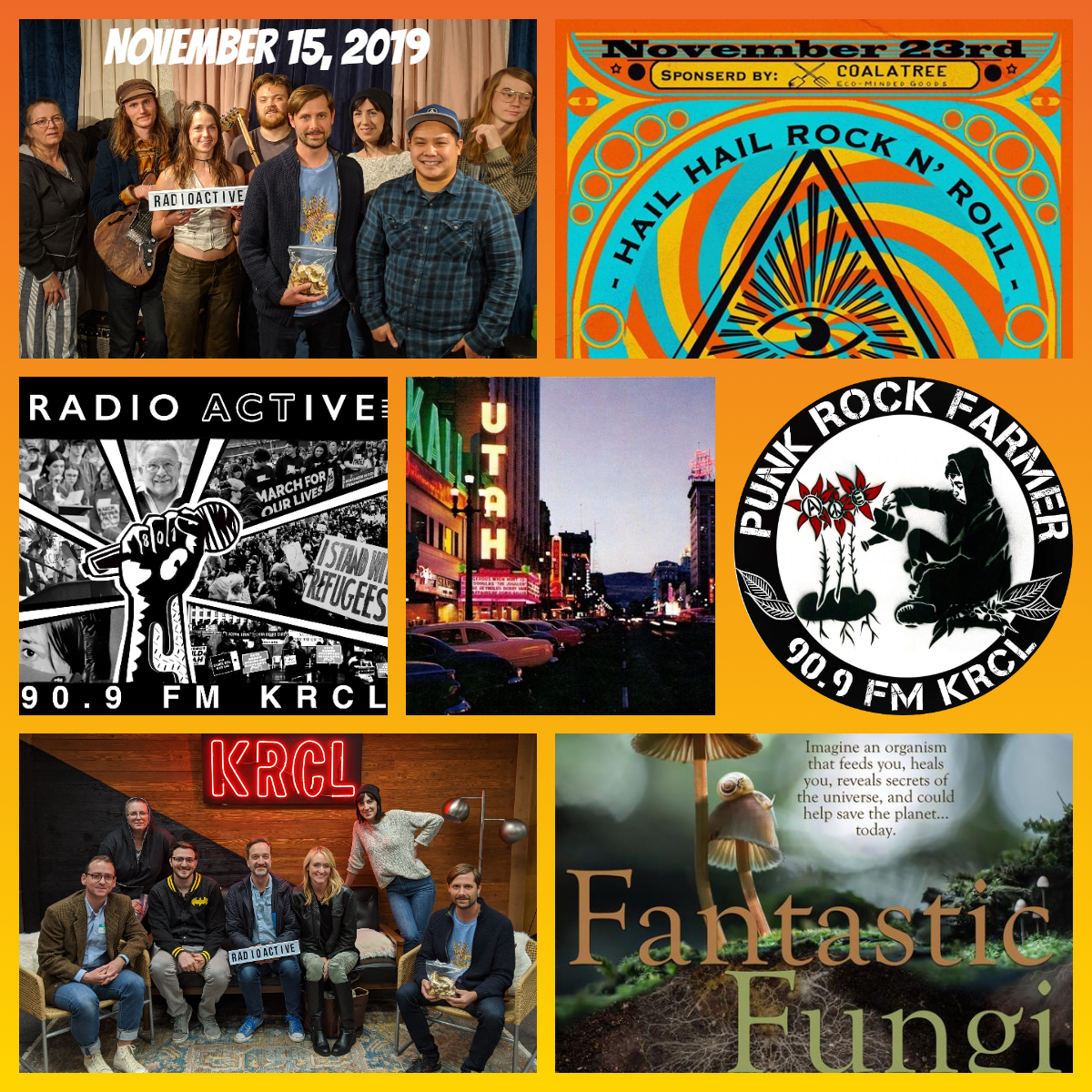 Live music from Sarah DeGraw, Fantastic Fungi the movie and the study, #UrbanFarmReport with fungi Farmer Adam Wong, and grassroots campaigns to Save the Utah Theater and a community garden
Tonight's lineup:
Live, homegrown music from Sarah DeGraw, who's on the bill for Hail Hail Rock n' Roll, Nov. 23 @ The State Room, 638 S. State St., SLC. A portion of ticket sales will be going to The International Society Of Rock 'n' Roll to help support its independent label.
Update: Save the Utah Theater with Michael Valentine. Click here to sign the petition to save the Utah Theater.
Grassroots call for action: Save the Community Garden with Jeff Barrett.
Fantastic Fungi the movie starts this weekend at Tower Theatre, 876 E. 900 S., SLC. RadioACTive spoke with award-winning director Louie Schwartzberg about his consciousness-shifting film that "takes us on an immersive journey through time and scale into the magical earth beneath our feet, an underground network that can heal and save our planet." Click here for show times.
#UrbanFarmReport, featuring:
Got a story you'd like to share on the show or an issue you'd like us to cover? Record a voice memo on your smart phone, then email it to radioactive@krcl.org. Keep it under 3 minutes and be sure to include a name and phone number in the message.
Views, thoughts or opinions shared by guests are their own and do not necessarily reflect those of the board, staff or members of Listeners' Community Radio of Utah, 90.9fm KRCL. Tonight's RadioACTive team included:
Exec. Producer/Host: Lara Jones
Assoc. Producer/Host: Brooke Estes
Audio Engineer: Sullivan Phetchanphang
###