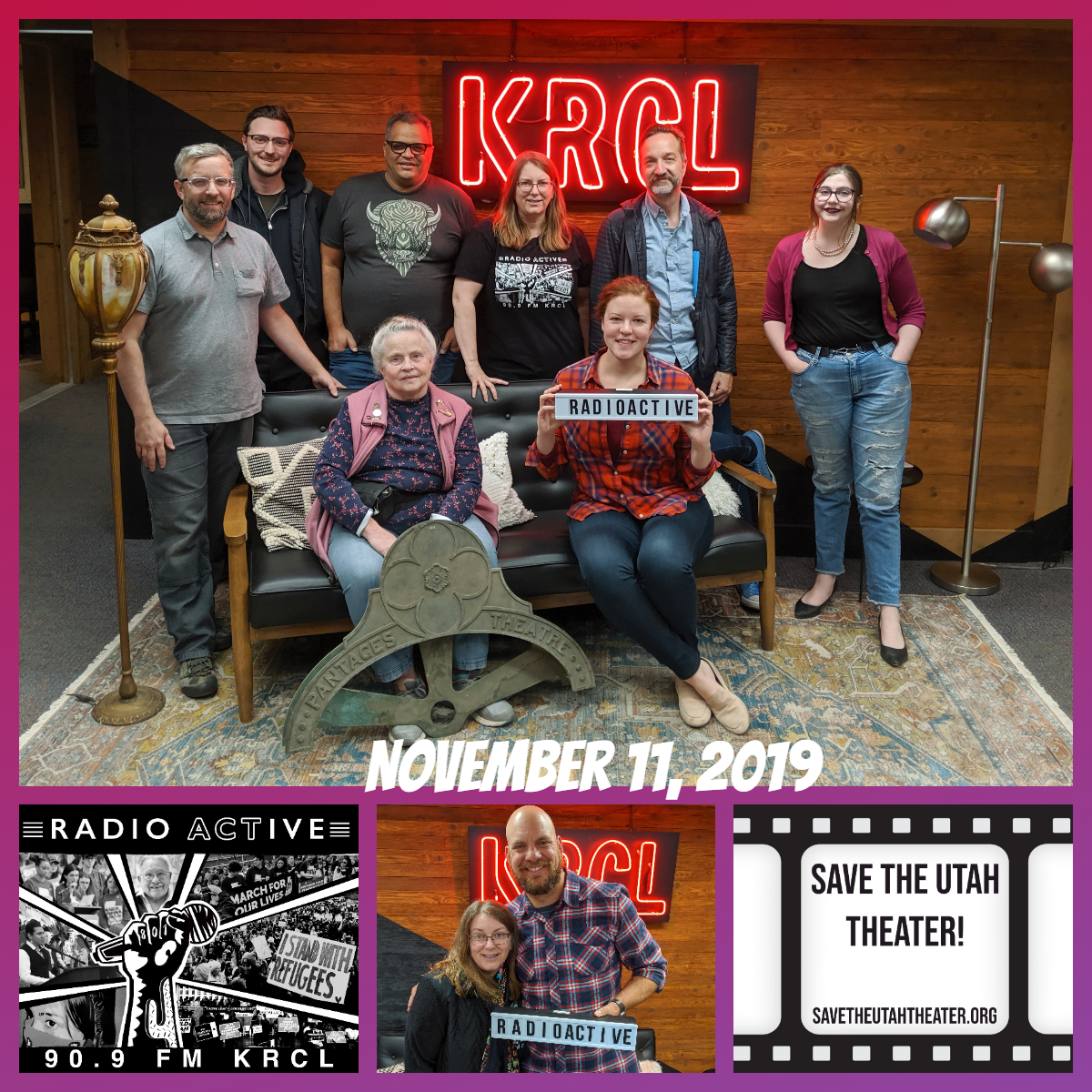 US Army Veteran Stacy Bare, Saving the Utah Theater, and the debut of the 'Where in the World Are Those Utah Propositions' podcast
Tonight's lineup:
Michael Valentine, Casey and Karol McDonough and Pete Ashdown on the campaign to Save the Utah Theater, one of the last grand movie houses in Zion. Click here to learn more and sign the group's petition to save the theater.
Adventure Not War returns to "all the places where we fought or cleaned up after war to experience these places through the lens of adventure, not war," says Stacy Bare, ANW founder and a U.S. Army veteran. On this Veterans Day, RadioACTive caught up with Bare to talk about his latest projects, from creating a ski program in Central Asia to the 2020 launch of the Outdoor Adventure Lab. Oh, and his next ski film, Ski Afghanistan, will debut in March 2020. Keep your eyes and ears peeled for a special screening with KRCL.
Katie Matheson of Alliance for a Better Utah, which has produced a podcast on the fate of the ballot initiatives approved by Utah voters a year ago. The three-part series was produced and hosted by J.P. Romney in conjunction with ABU.
Episode 1: Where in the World Are Those Utah Propositions. One of the biggest victories last year was the passage of three propositions—all overwritten by subsequent legislation by the Utah Legislature. So now what? Where are the propositions? What's the status of medical cannabis and Medicaid expansion? What's happened with fair redistricting? How did Utah get ballot initiatives in the first place? Take a listen and find out.
Got a story you'd like to share on the show or an issue you'd like us to cover? Record a voice memo on your smart phone, then email it to radioactive@krcl.org. Keep it under 3 minutes and be sure to include a name and phone number in the message.
Views, thoughts or opinions shared by guests are their own and do not necessarily reflect those of the board, staff or members of Listeners' Community Radio of Utah, 90.9fm KRCL. Tonight's RadioACTive team included:
Exec. Producer/Host: Lara Jones
Assoc. Producer: Billy Palmer
###