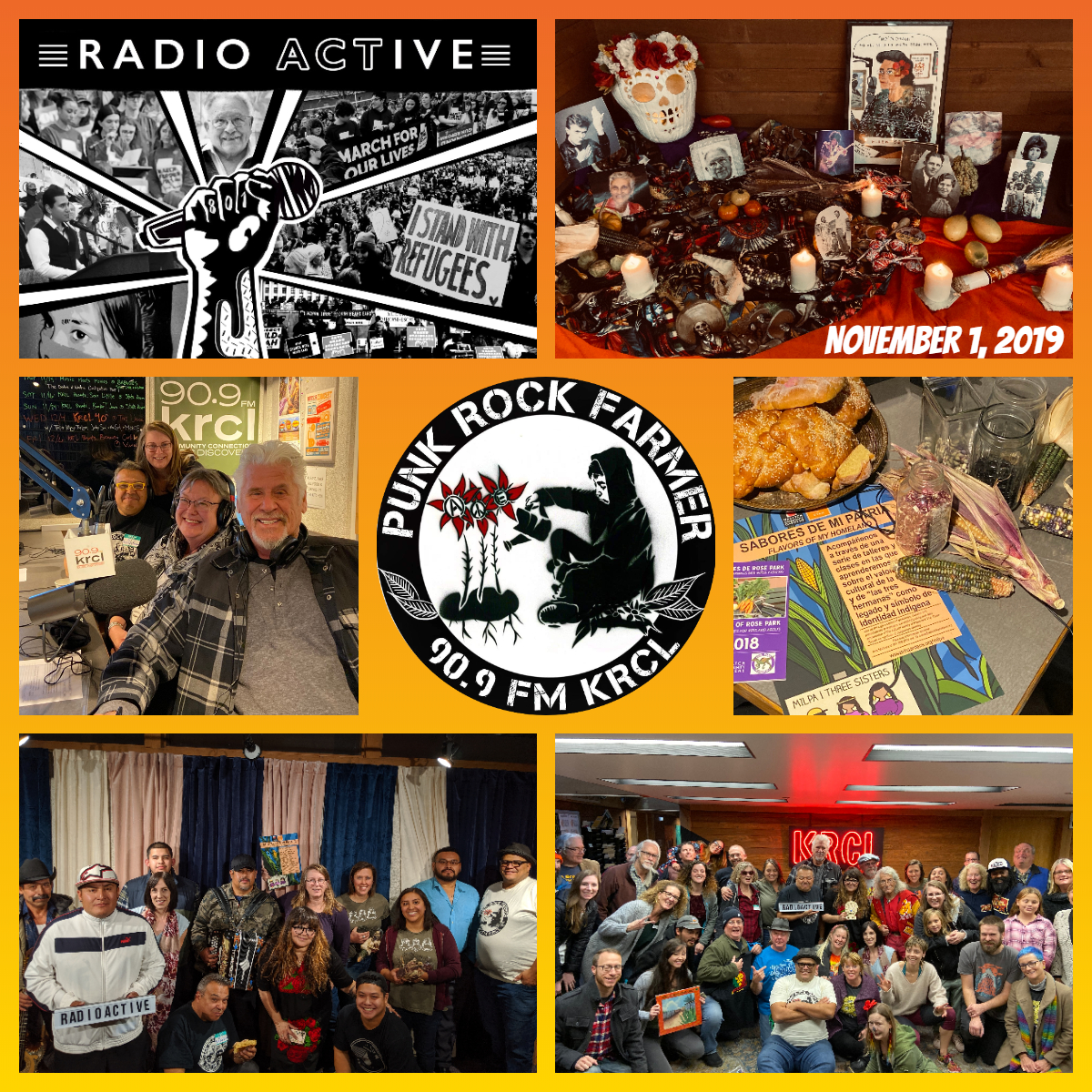 Special Dia de Muertos edition of RadioACTive with Night Estereo's Ma Black, #UrbanFarmReport with Sabores de Mi Patria, Barry "Brad" Bostwick from Rocky Horror, and live music from Xtenso
Tonight's lineup:
Barry Bostwick, "Brad" from The Rocky Horror Picture Show. He will be doing a signing and Q&A prior to a screening of the film Saturday, Nov. 2, at Salt Lake Film Society's Tower Theatre. Click here for tickets.
Live music from Xtenso. Many thanks to Jorge Rodriguez, host of KPCW Cada Domingo, and his friend Eddie Juarez for connecting us with the band.
A Day of the Dead collaboration between Aldine, KRCL's Punk Rock Farmer, and Night Estéreo's Ma Black who explained the traditions of the Mexican holiday.
The #UrbanFarmReport with Ana Martinez and Maria Schwarz of Wasatch Community Gardens, which created the Sabores de Mi Patria program with Artes de México en Utah.
Got a story you'd like to share on the show or an issue you'd like us to cover? Record a voice memo on your smart phone, then email it to radioactive@krcl.org. Keep it under 3 minutes and be sure to include a name and phone number in the message.
Views, thoughts or opinions shared by guests are their own and do not necessarily reflect those of the board, staff or members of Listeners' Community Radio of Utah, 90.9fm KRCL. Tonight's RadioACTive team included:
Exec. Producer/Host: Lara Jones
Assoc. Producer: Billy Palmer
Community Co-Host: Aldine, KRCL's Punk Rock Farmer
Volunteer: Brooke Estes
Audio Engineers: Sullivan Phethchanpheng
###