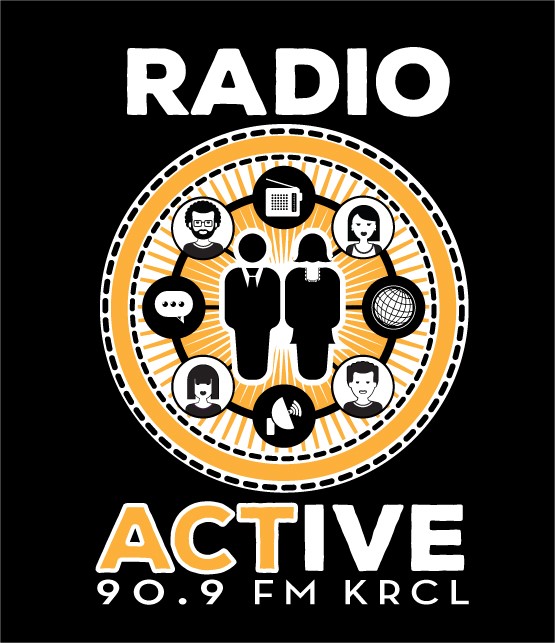 Welcome to 2016! RadioActive host Nick Burns talks to a variety of people in the show to see how they're approaching the New Year, personally and politically.
In the first segment, Burns talks with Dr. David Derezotes, who leads the Peace & Conflict Studies Program in the College of Humanities at the University of Utah. Dr. Dave, as his students call him, is a Professor in the College of Social Work where he is the Chair of Practice and of Mental Health, as well as the Director of the Bridge Training Clinic (BTC). He is currently working to develop a BTC site on the West Side of Salt Lake City, in cooperation with University Neighborhood Partner, in order to work with and help empower under-served and minoritized populations, including the city's growing aging and refugee populations. Take a listen:
The Utah Citizens' Counsel stopped in to talk about Standing Up for Utah's Needs, its latest report on policy progress toward realization of human rights. Representatives Andrew Schoenberg and Dee Rowlands talk with Burns about the report's seven areas of focus:
Immigration

Air quality and water availability

Preschool education

Health care cost, quality, and access

Domestic violence and rape

Poverty and its impact on very young children

Redistricting, open primaries, and campaign finance reform
... and how the report might guide lawmakers and the public in the New Year.
Lastly, what does it take to get you to vote? To run for office? To engage in politics, from the grassroots to the big time? Burns talks with Josh Kanter of Alliance for a Better Utah and Sheryl Allen, a former state lawmaker and now board member of Real Women Run.
Real Women Run Winter Training
Saturday, January 16, 2016, 8:30 AM to 4:30 PM
Salt Lake Community College, Miller Campus
Sandy, Utah
REGISTER
This edition of RadioActive originally aired Sunday, January 3, 2016, on 90.9fm KRCL.
© Listeners Community Radio of Utah