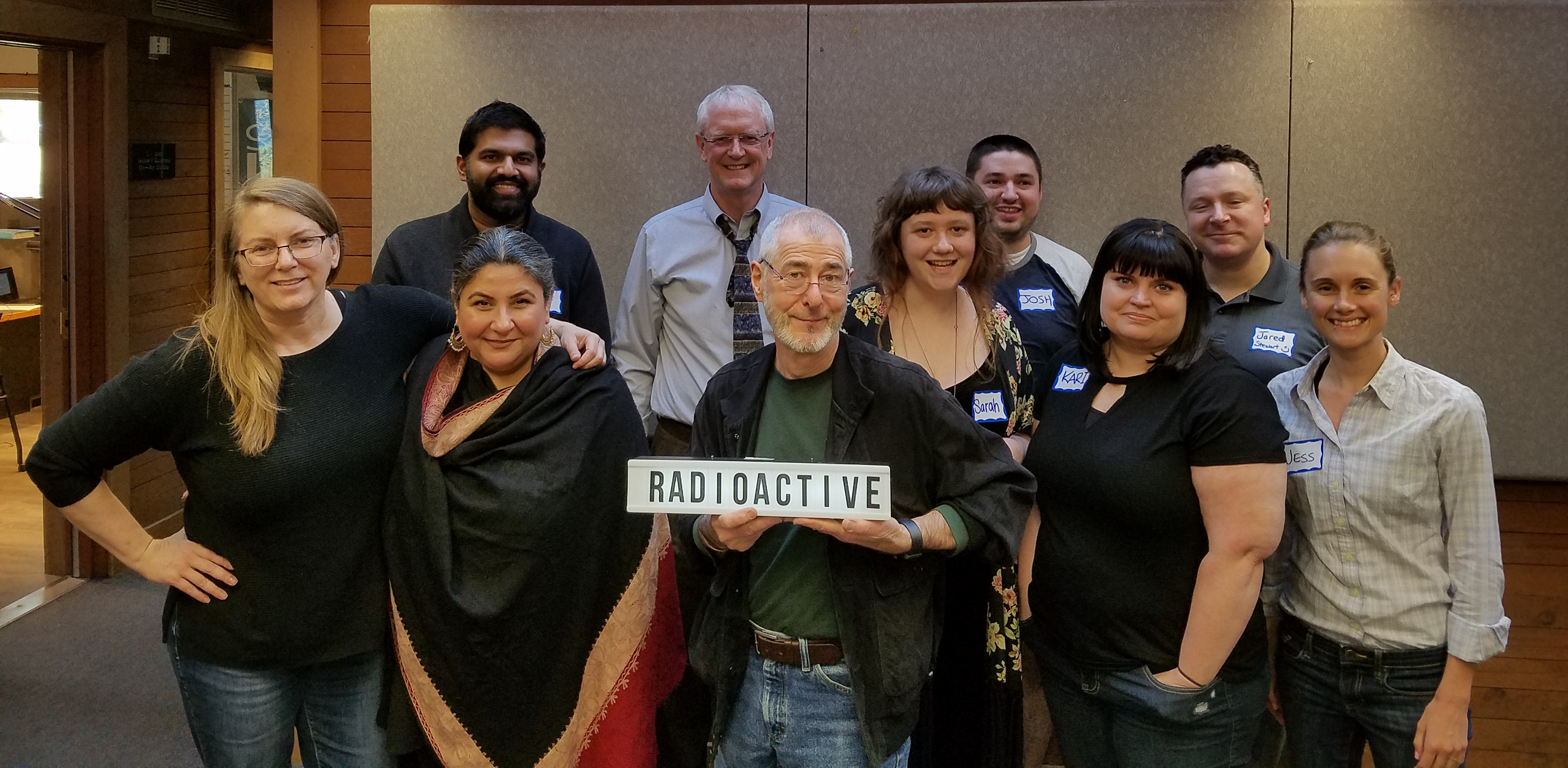 How a 'circular' economy may save the planet. The Utah Muslim Civic League on Ramadan and civic engagement. AutCON looks to the future for Utah adults on the autism spectrum. Plus, 'Kick Childhood Hunger' campaign
Tonight's lineup:
Kick Childhood Hunger campaign with Bank of Utah's Roger Christensen and Jess Roadman of Crossroads Urban Center.
Did you know that 1 in 6 children in Utah struggles with hunger? To help alleviate childhood hunger, Bank of Utah is collecting food through May 17 for local pantries. Food and cash donations can be made at any Bank of Utah location throughout Utah. Click here to find the nearest drop-off location and suggested food items.
AutCon: An Unconventional Convention for Adults with Autism happens this Friday. RadioACTive gets one final visit from Jared Stewart, Sarah Heuser, Josh Olivas and Kari Bushman from ScenicView Academy for Young Adults with Autism.
May 10: AutCon, 10a-10p at ScenicView Academy, 5455 River Run Dr, Provo. Click here for tickets and program information. Presenters and panelists, all on the spectrum, will share their knowledge and personal experiences in an autism-friendly setting. ​
Meet the Utah Muslim Civic League, which has plans to register voters and provide census education in the community. Plus, the religious traditions and food of Ramadan. Guests: Chairman Avais Ahmed and founding board member Luna Banuri.
May 21: Ramadan Celebration, 7:00-9:00 p.m. at Marmalade Branch, Salt Lake City Public Library

280 W. 500 N., SLC. Celebrate the month of Ramadan at The City Library's Marmalade Branch with community members. Festivities will include a lively and informative conversation about the significance of this month, henna tattoo art, calligraphy, tea ceremony, and Iftar — a traditional meal that symbolizes the community gathering to break their fast together. Local Sponsors: Islamic Society of Greater Salt Lake, KRCL, Emerald Project, Helping Hands Utah, Gandhi Alliance and Utah Muslim Civil League.
Katie Sawicki of Portland, Oregon-based The Cabin Project, which hits town tomorrow night to play Rye Dinner and Drinks with Savage Daughters. Sawicki shared the title cut from their new album, Decenter.
Circular Economy: what is it and how may it save the planet, with Celia Peterson, Park City's Environmental Sustainability Project Manager.
Got a story you'd like to share on the show? Record a voice memo on your smart phone, then email it to radioactive@krcl.org. Keep it under 3 minutes and be sure to include a name and phone number in the message.
RadioACTive is a production of Listeners' Community Radio of Utah. Tonight's team included:
Exec. Producer/Host: Lara Jones
Assoc. Producer: Billy Palmer
Community Co-Host: Nick Burns
Volunteer: Natalie Benoy
Intern: Isabella Sabala
###