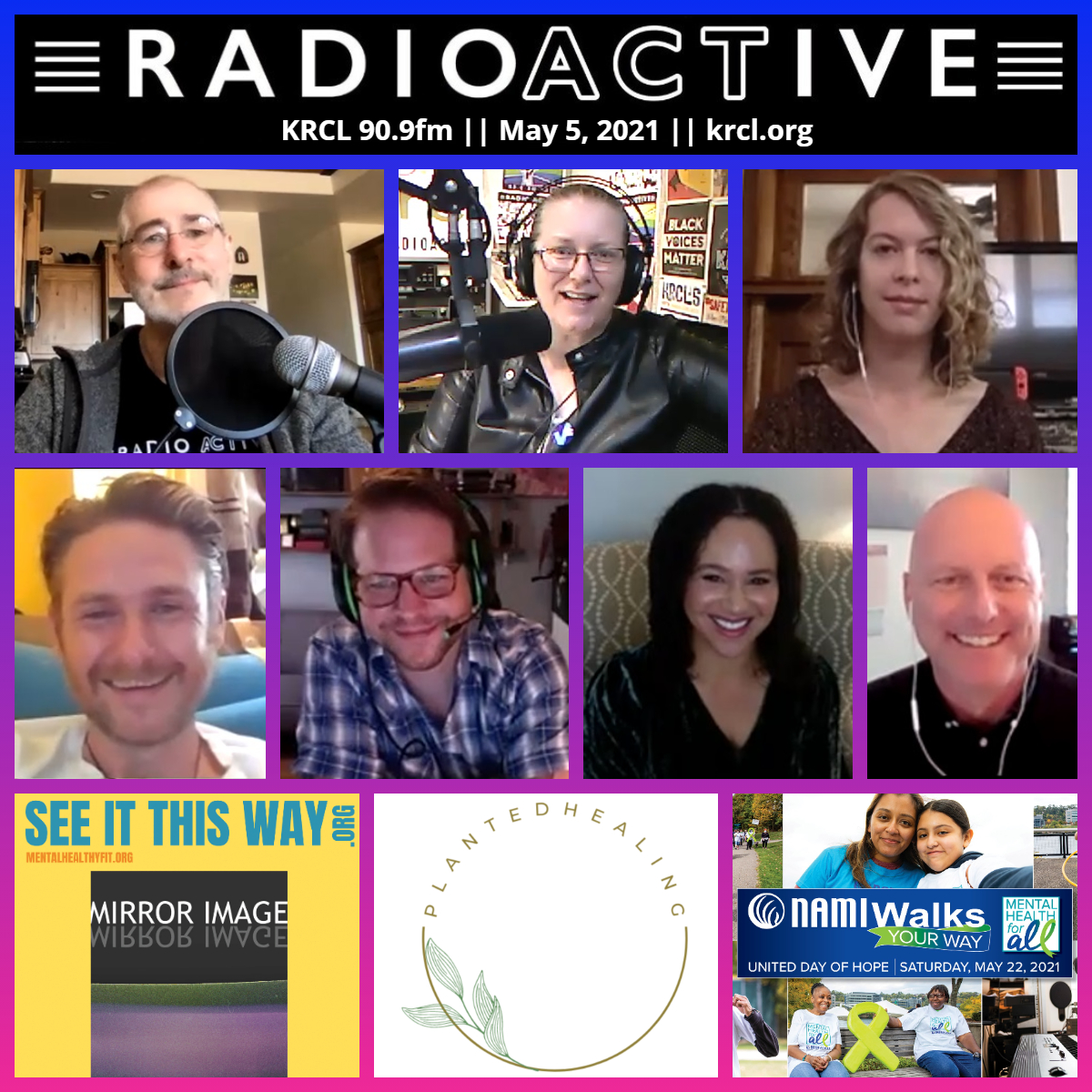 May is Mental Health Awareness Month. Get insights for you and the community from Mental Healthy F.I.T. and its new See It This Way program, NAMI Utah and Planted Healing. Plus, artist Lamont Joseph White, whose Skiing in Color exhibit opens at Snowbird this week.
Tonight's lineup:
RadioACTive volunteer Natalie Benoy, along with Community Co-Host Nick Burns and Host Lara Jones, shared the following items during Rallies & Resources:
Artist Lamont Joseph White, whose "Skiing in Color" exhibit opens at Snowbird this week.
May 6: Lamont Joseph White Gallery Opening, 2-3 p.m., Bird's Nest room, located on Level 2 of the Snowbird Center. FREE, open to the public. Painted with oil on canvas during his residency in San Miguel de Allende, Mexico, the collection is influenced by White's experience as a Black and brown person in the historically white space of skiing. The artist will host a Q&A session. All attendees will be required to wear face coverings. For more information on the artist and gallery, click here.
May is Mental Health Awareness Month. RadioACTive's panel discussion featured the following guests:
Views, thoughts or opinions shared by guests are their own and do not necessarily reflect those of the board, staff or members of Listeners' Community Radio of Utah, 90.9fm KRCL. Tonight's RadioACTive team included:
Exec. Producer/Host: Lara Jones
Community Co-Host: Nick Burns
Volunteer: Natalie Benoy
###