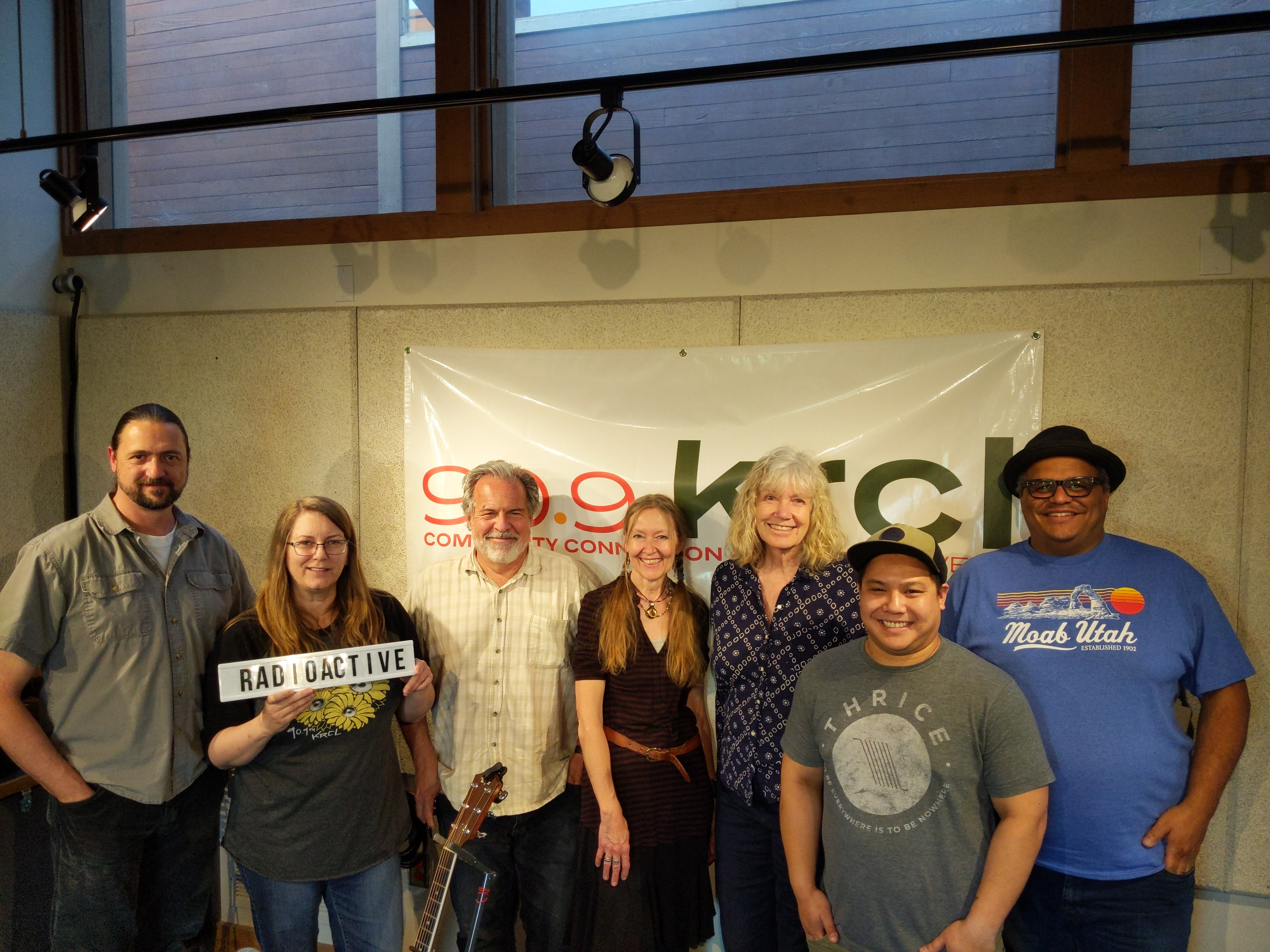 Musicians of Heart and Soul are ready to stroll, and one-on-one with SLC Mayoral candidate David Ibarra
Tonight's lineup:
YouthWorks Salt Lake's Hope, Emma, Maria and Alize stopped by to invite the community to an evening of live cultural performances, food trucks and a glow in the dark room. Started in 1982, YSL is a pre-employment and civic engagement program of NeighborWorks Salt Lake.
May 31: Culture Glow, 6:30-8:30 p.m. at Sugar Space Arts Warehouse, 132 S. 800 W., SLC. Tickets: $2 at the door. Glow in dark room will feature: Glow in the Dark Bubble Machine, games, face paint, wubble bubble ball, twister, prizes, and more. Food trucks: Comfort Bowl, The Blue Bird Stand, and Komrades. This event is organized by YouthWorks Salt Lake at NeighborWorks Salt Lake with support from NeighborWorks America and the Salt Lake City's Mayor's Office ACE grant fund.
Heart & Soul brings hope, healing and joy to 27,000 people each year by producing more than 1,200 live shows at convalescent homes, senior centers, hospitals, centers for children with disabilities, psychiatric facilities, domestic abuse shelters and prisons. RadioACTive talked with executive director Janna Lauer and board member Tom Stillinger about the 25-year-old non-profit that seeks to create a social awareness of people isolated from society.
June 8: Heart & Soul Music Stroll 2019, 3:00-8:00 p.m. on porches along Atkin, ­Filmore and Glenmare Streets (1530 E 2700 South) in Sugar House, SLC. Presented by Heart & Soul for the last 8 years, this FREE, family-friendly music stroll features 50 musical acts performing on 16 porches, driveways and lawns—or on our main stage—throughout this Sugar House neighborhood (along with an ocean of food trucks). Click here for a map and schedule of the event.
One-on-One with David Ibarra, candidate for SLC Mayor. Part 1 of our Impact Politics series at Impact Hub Salt Lake, 150 S. State St., SLC. Meet us Thursdays at 7 p.m. at The Hub to find out why these folks want to be mayor, why they think they're ready, and what they'll do about some of the top issues facing the Capital City.
Impact Politics schedule:
May 30: David Garbett
June 6: Luz Escamilla
June 13: Mayoral forum at the Fair Park
June 20: Christian Harrison
June 27: Erin Mendenhall
Got a story you'd like to share on the show? Record a voice memo on your smart phone, then email it to radioactive@krcl.org. Keep it under 3 minutes and be sure to include a name and phone number in the message.
RadioACTive is a production of Listeners' Community Radio of Utah. Tonight's team included:
Exec. Producer/Host: Lara Jones
Assoc. Producer: Billy Palmer
Community Co-Host: Ma Black
Audio Engineers: Sullivan Phetchanpheng
###