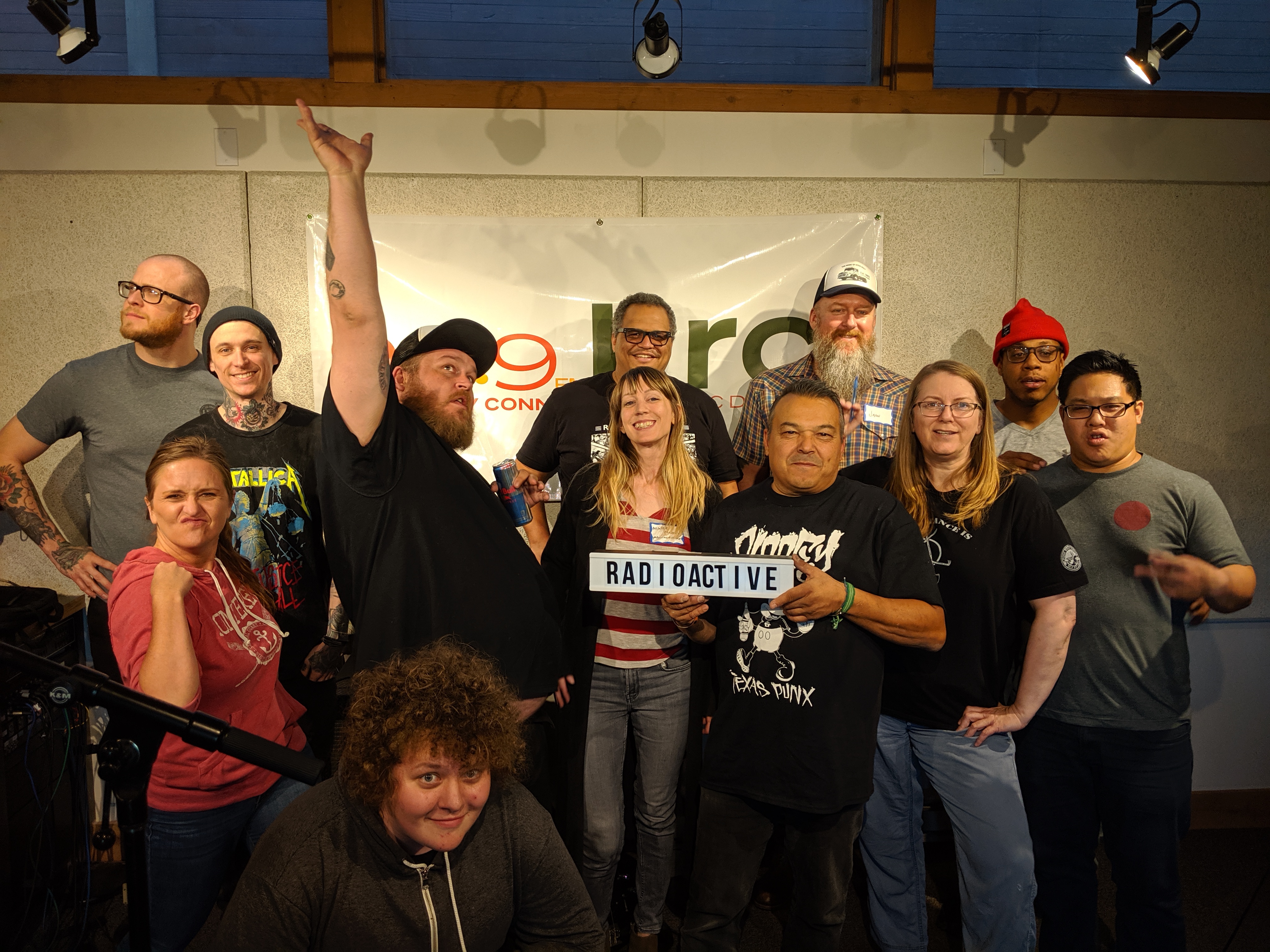 Live music from Ogden's Version II. Debut of Burning It with the Punk Rock Farmer, Nan McEntire checks in from her bike across America for Fulbright Scholarships
Tonight's lineup:
Live music from Ogden's own Version Two, which played songs from its latest EP, Clever, featuring 4 hard hitting songs with sounds that echo the '90s and old-school punk rock
Nan Rides for Fulbright. RadioACTive checked in with Nan McEntire, 72, who is on a coast-to-coast bicycle trek to raise money for the Utah Chapter of the Fulbright Association.
Nan is riding with CrossRoads Cycling, an organization that gives participants the option of raising money for non-profit causes of their choice. Her cycling team embarked from Los Angeles on May 11, and plans to finish their long journey on June 29, when they ride into Boston. They'll pass through 15 different states, covering an average of 90 miles per day. To support Nan, click here.
Keith McDonald, co-host of KRCL's Friday Night Fallout show, stopped by to talk about the Community Action and Fellowship Foundation, a new non-profit in memory of his brother Carlos Antonio Fisher.
Want to help under-resourced kids? The foundation has started a back-to-school drive benefitting the Boys & Girls Clubs of Greater Salt Lake. KRCL Studios and Uprok, 1594 S. State St., SLC, are drop-off points for back packs, pencils, paper, calculators, gently-used electronics, etc.
Tonight's #UrbanFarmReport with Aldine, KRCL's Punk Rock Farmer, featured the debut of Burnin' It. In this occasional series, Aldine grows it and Ya Burned It, a food blog by Fair Park residents Jason Stock and Ashlee Mason, cook it up. The trio featured Mediterranean-style stuffed cabbage.
Got a story you'd like to share on the show? Record a voice memo on your smart phone, then email it to radioactive@krcl.org. Keep it under 3 minutes and be sure to include a name and phone number in the message.
RadioACTive is a production of Listeners' Community Radio of Utah. Tonight's team included:
Exec. Producer/Host: Lara Jones
Assoc. Producer: Billy Palmer
Community Co-Host: Aldine Strychnine, KRCL's Punk Rock Farmer
Volunteer: Sarah Thacker
Audio Engineers: Sullivan Phetchanpheng
###