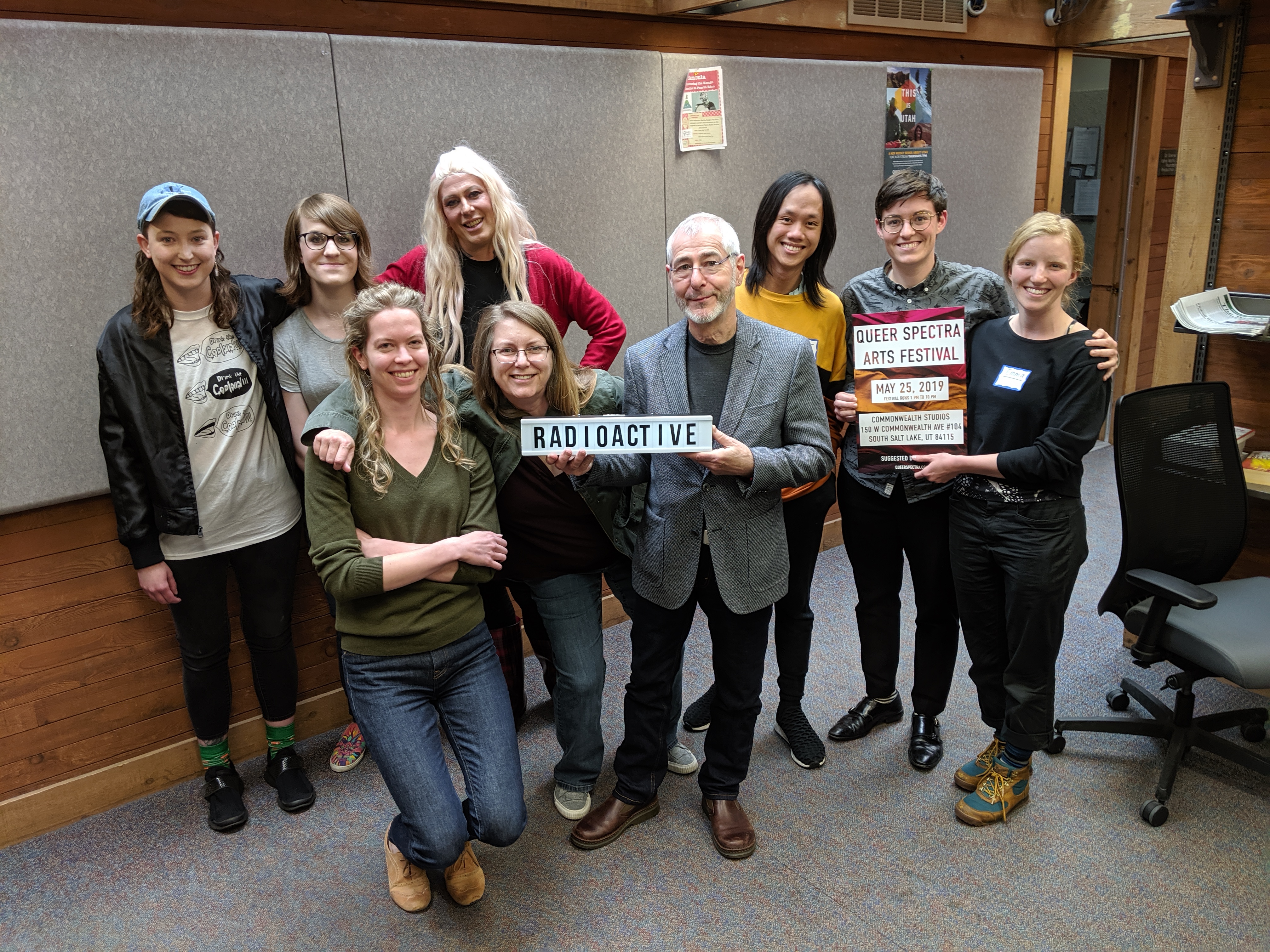 Princess Kennedy helps transgender clients express themselves, Queer Spectra Arts Festival debut, 15 years of Q Salt Lake Magazine
Tonight's lineup:
Michael Aaron of Q Salt Lake, a media company for Utah's gay, lesbian, bisexual, transgender and ally community with a magazine, a directory and several online offerings.
Queer art and identity with Dat Nguyen, Emma Sargent and Molly Barnewitz, who have created a new event dedicated to showcasing art from multiple LGBTQIA+ perspectives.
For the last two years, Salon at Library Square owner Princess Kennedy has built a salon for everyone, especially transgender clients seeking to match their outer and inner styles. Special guests:
Salon client Lorcan Murphy
Stylist Kate Ellis, who shared the song Baby Girl by her band Coolaid
June 2: Princess Kennedy's annual BOOM! I got ur PRIDE, all day starting at 11:00 a.m. at Green Pig Pub, 31 E. 400 S., SLC.
Got a story you'd like to share on the show? Record a voice memo on your smart phone, then email it to radioactive@krcl.org. Keep it under 3 minutes and be sure to include a name and phone number in the message.
RadioACTive is a production of Listeners' Community Radio of Utah. Tonight's team included:
Exec. Producer/Host: Lara Jones
Assoc. Producer: Billy Palmer
Community Co-Host: Nick Burns
Volunteer: Natalie Benoy
###