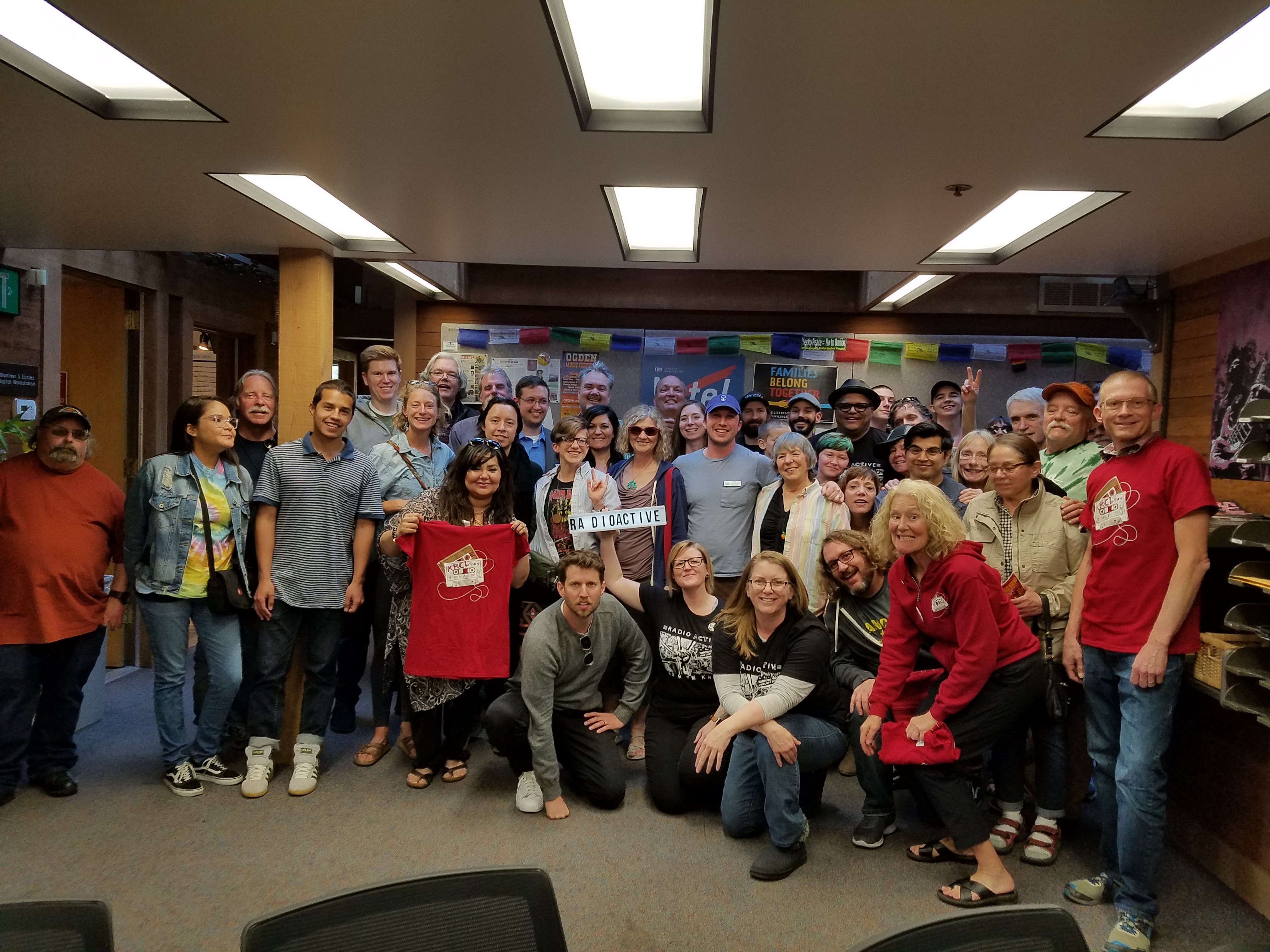 Napoleon Dynamite Turns 15, UtahCann2019 Cannabis Business Conference, Knock Knock Hari Kondabolu
Tonight's Lineup:
John Heder and Efren Ramirez who played Napoleon and Pedro in Napoleon Dynamite stopped in to talk about the Napoleon Dynamite 15th Anniversary with Cast & Crew event, Friday May 3rd. The event is taking place to celebrate the 15th anniversary of the cult classic with a special fundraiser screening to benefit Utah Film Center. Members of the cast and crew are reuniting for a moderated conversation following the film. Scheduled to appear:
Jon Heder (Napoleon Dynamite)
Efren Ramirez (Pedro)
Jon Gries (Uncle Rico)
Aaron Ruell (Kip)
Emily Dunn (Trisha)
Jared Hess (Director/Writer)
Jerusha Hess (Writer)
Jeremy Coon (Producer/Editor)
Eric P Neilson, KRCL Volunteer Coordinator and Comedy Correspondent shared a clip of his interview with Stand-up Comedian Hari Kondabolu. RadioACtive will air the full conversation Thursday, May 9th
A preview of UtahCann2019: Cannabis Business Conference and Expo, May 10th and 11th. An annual event to learn more about the important issues related to cannabis. Our guests included:
Joel McKay Smith, UtahCann2019
Carrie Mae Sorenson, UtahCann2019
Tom Paskett, Utah Cannabis Alliance
Utah Cann2019 is offering a 25% discount for KRCL listeners. Use the code KRCL909 when regestering on line.
Got a story you'd like to share on the show? Record a voice memo on your smart phone, then email it to radioactive@krcl.org. Keep it under 3 minutes and be sure to include a name and phone number in the message.
RadioACTive is a production of Listeners' Community Radio of Utah. Tonight's team included:
Exec. Producer/Host: Lara Jones
Assoc. Producer/Host: Billy Palmer
Volunteer: Kristen Neilson
###