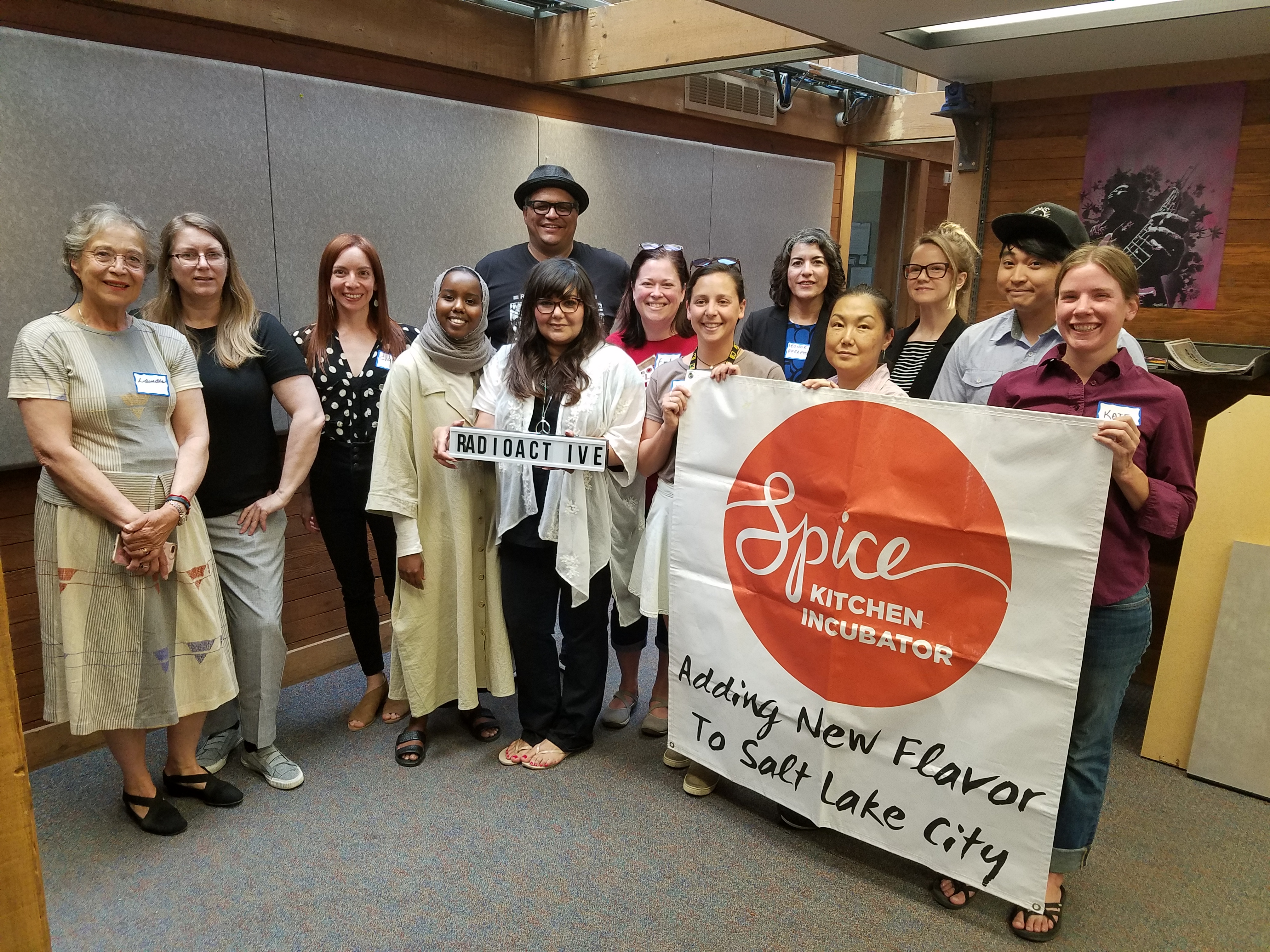 Bridging cultures with Spice Kitchen and Filméxico 2019, League of Women Voters of Utah previews May interim at the Utah Legislature, Holy Cross Ministries Legal Service Awards
Tonight's lineup:
The Utah Legislature is meeting in interim committees this week. RadioACTive got a preview from Emily Walsh of the League of Women Voters of Utah. Tune in Thursday for Emily's recap. Click here for the league's interim issue tracker.
May 15: Legislative Interim Lunch, 11:30 a.m. in the Utah Senate building's cafeteria. Bring your own lunch and join the folks wearing League buttons to discuss interim observations and tips/techniques for following the action or getting in on it.
Spotlight: Chef-Entrepreneurs of Spice Kitchen Incubator (SKI), featuring:
Chef Naomi of Prin-Ya Custard, Japanese-style baked custards, vegan custards
Kuya Del's Chef John, who will serve up his Hawaiian-Filipino cuisine at the Downtown SLC Farmers Market beginning June 8
SKI Program Manager Kathryn Idzorek and Marketing and Logistics Coordinator Jackie Rodabaugh
A program of The International Rescue Committee in Salt Lake City, SKI is a business incubator that brings together refugees and other disadvantaged community members interested in starting a full- or part-time food business. Participants develop successful food businesses, preserve their culinary traditions and share their talents with the Salt Lake County community. Click here to sign up for Spice-to-Go and every Thursday get a set-cost boxed-meal service cooked fresh by a featured entrepreneur. Coming up:
Maribel Real, director of immigration services for Holy Cross Ministries (HCM), and Leonor Perretta of Perretta Law Office, which will be recognized later this month as HCM's Philanthropic Firm of the Year.
Filméxico 2019 starts Friday at the Broadway Centre Cinemas, 111 E. Broadway, SLC. A collaboration of Salt Lake Film Society, Consulado de México en Salt Lake City, Utah and Artes de México en Utah, the two-day festival is free to the community. RadioACTive got a sneak peek with the Consul's Claudia Benítez and Lourdes Cooke of Artes de México. Click here for the film lineup; click here for details about corn workshops with Wasatch Community Gardens.
Got a story you'd like to share on the show? Record a voice memo on your smart phone, then email it to radioactive@krcl.org. Keep it under 3 minutes and be sure to include a name and phone number in the message.
RadioACTive is a production of Listeners' Community Radio of Utah. Tonight's team included:
Exec. Producer/Host: Lara Jones
Assoc. Producer: Billy Palmer
Community Co-Host: Ma Black
Volunteer: Saida Dahir
###