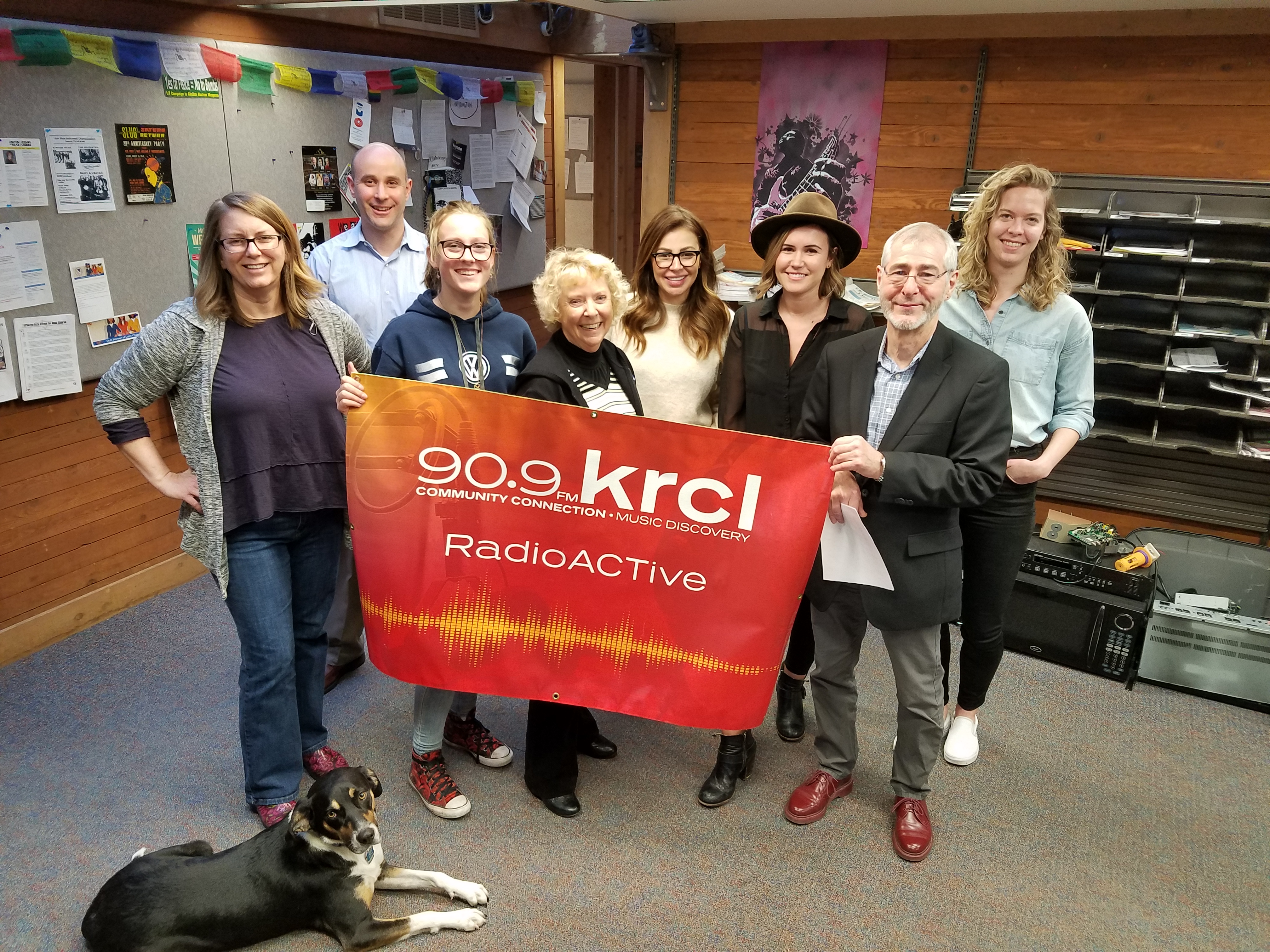 #SHESLC, Day 44 at the #UtahLeg with League of Women Voters of Utah and YWCA of Utah, Off the Grid, ACLU of Utah Celebrates 60 Years in Zion
Guests:
Filmmaker Barby Garcia and producer Sam Smith, whose project #SHESLC will screen tomorrow night before KRCL's next Music Meets Movies-The Punk Singer, 7:30 p.m. at Brewvies Cinema Pub, 677 S. 200 W., SLC. Part of KRCL's celebration of International Women's Day 2018.

LGBTQ Off the Grid, Episode 1: Waterfalls In Red Rock Country, a production of Utah Public Radio, in partnership with award-winning reporter Andrea Smardon, host of the Changing Our Stories podcast.

Nickie Nelson, League of Women Voters of Utah, with a recap of day 44 of 45 at the Utah Legislature.

Erin Jemison, Director of Public Policy at the YWCA of Utah, on legislation affecting women and girls. CLICK HERE for the YWCA's Priority Bill tracker 2018.

Jason Stevenson of the ACLU of Utah, celebrating 60 years in Zion.
RadioActive is a production of Listeners' Community Radio of Utah. Tonight's team included:
Host/Executive Producer: Lara Jones
Community Co-Host: Nick Burns
Associate Producer: Billy Palmer
Volunteer: Natalie Benoy
Intern: Isabella Sabala