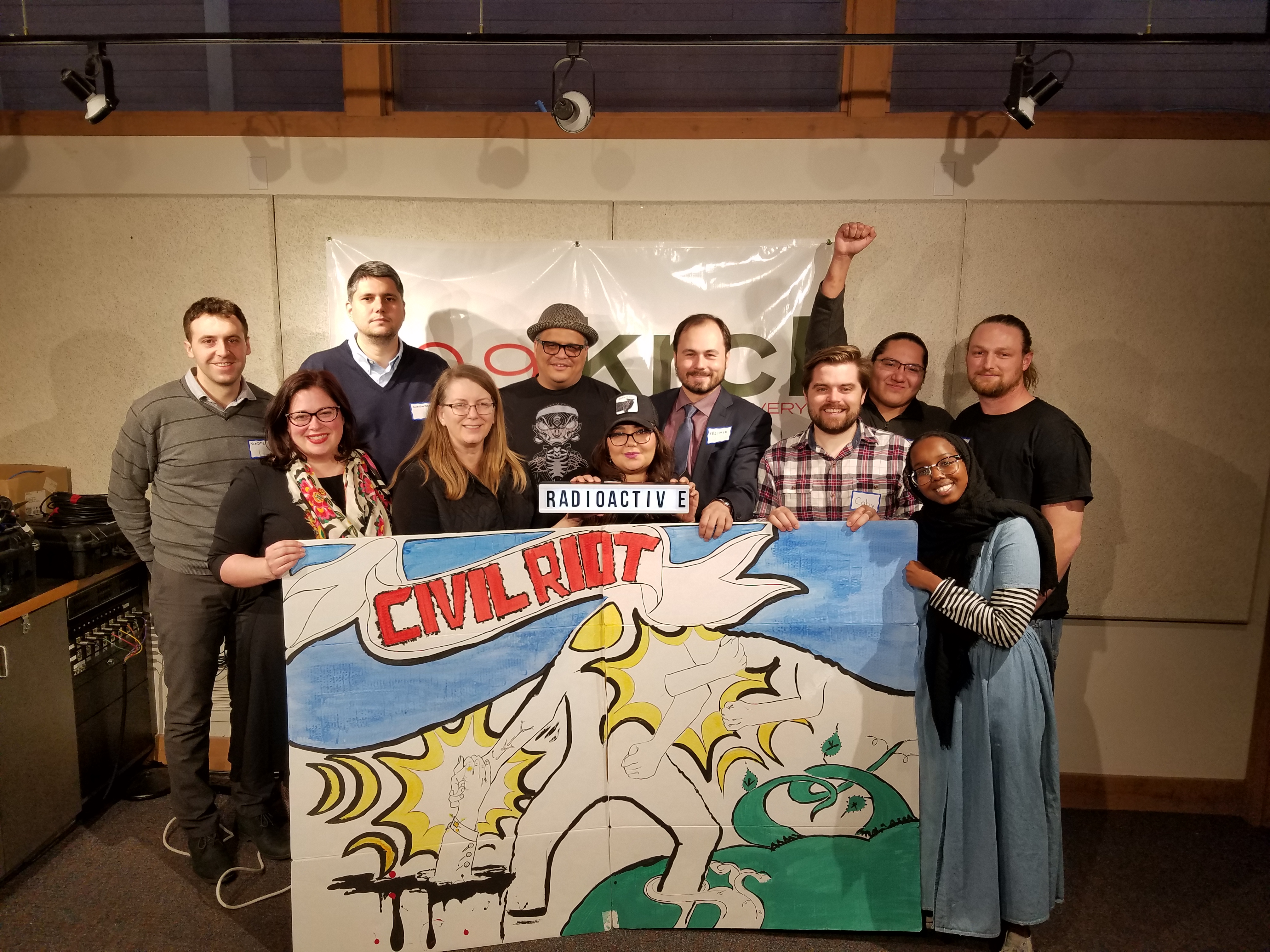 Day 36 of 45 at the Utah Legislature, Serbians survey renewable energy in the Beehive State, CivilRiot getting started
Tonight's lineup:
Lawmakers have less than two weeks to finish up The People's Business, at least during the 2019 General Session of the Utah Legislature. Tonight's legislative updates provided by:
Hosted by Utah Council for Citizen Diplomacy, Serbian leaders are in Utah this week to examine renewable energy in Utah. Guests included:
Aleksandr Bjelicic, Head of Division for Commercial Prediction and Offerings, Electric Power Industry of Serbia
Rados Cabarkapa, Head of Unit for Support and Energy Planning Analysis, Electric Power Industry of Serbia
Velimir Lukic, University of Belgrade, Department for Economic Policy and Development
Coby Vail, Utah Council for Citizen Diplomacy
Meet Sonny Anderson and Ethan Petersen of CivilRiot, a newly-formed, SLC-based civil resistance collective fighting for social, economic and climate justice. They seek to form a resilient community that can rapidly mobilize for non-violent direction action on climate change, racial justice, decolonization, workers' dignity, LGBTQIA safety and opportunity, and more.
Mar. 14: Inaugural Civil Riot Meeting, 7:00-8:45 p.m. in the Level 4 Conference Room of the Salt Lake City Public Library, 210 E. 400 S. First community meeting for civil resistance collective Civil Riot to discuss organizing direct-actions for social, economic, racial, and climate justice. Begin forming strong relationships that create a resilient community.
Got a story you'd like to share on the show? Record a voice memo on your smart phone, then email it to radioactive@krcl.org. Keep it under 3 minutes and be sure to include a name and phone number in the message.
RadioACTive is a production of Listeners' Community Radio of Utah. Tonight's team included:
Exec. Producer/Host: Lara Jones
Assoc. Producer: Billy Palmer
Community Co-Host: Ma Black
Volunteer: Saida Dahir
###