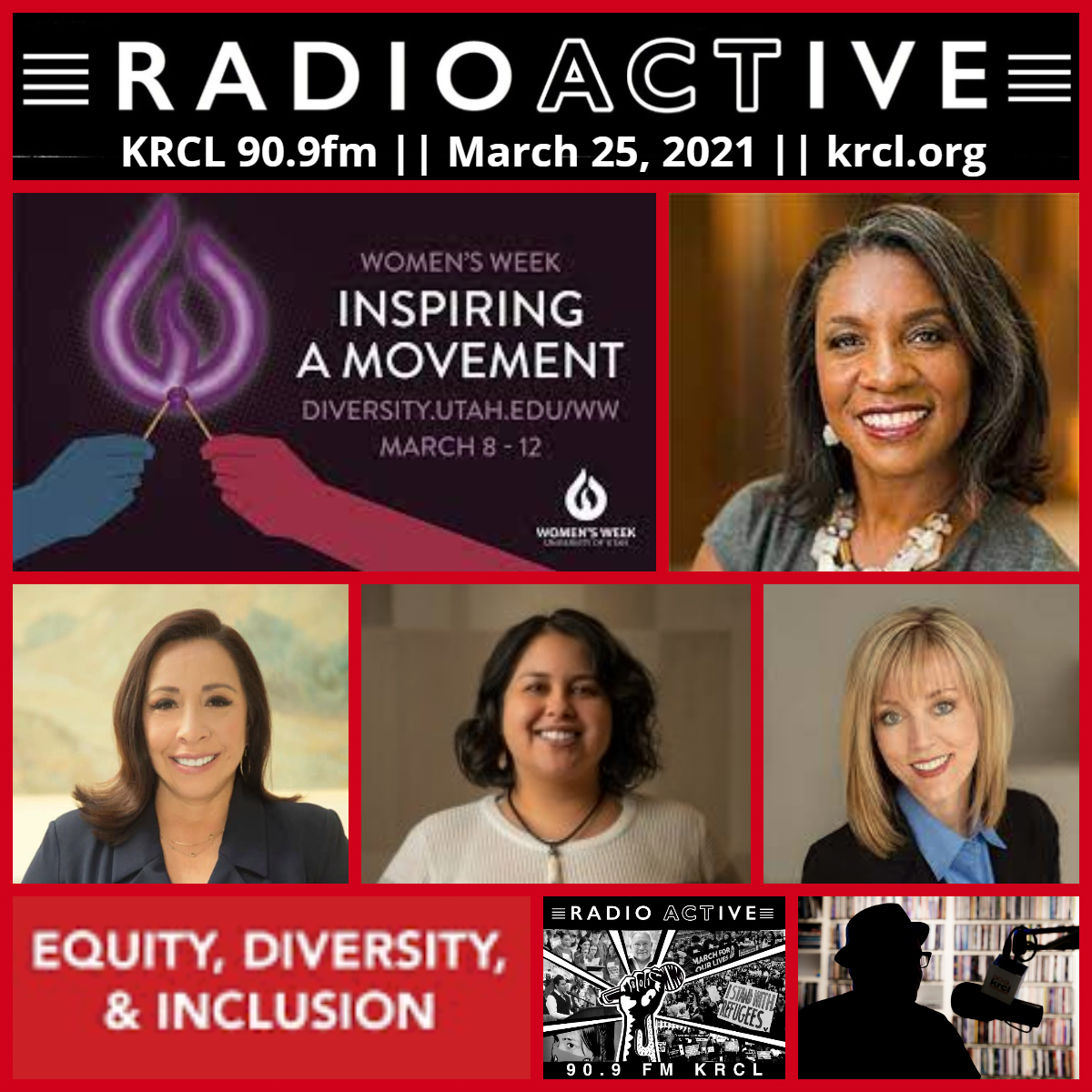 Reframing the Conversation, Women Who Run: Another addition to the discussion series from the U of U, Department of Equity Diversity and Inclusion
Tonight's Lineup:
Rallies and Resources:
From a press conference on March 23rd, we shared a clip of Vicky Chavez, who along with her 2 children has been living in sanctuary at the First Unitarian Church of Salt Lake City for more than 3 years. 4 women living in sanctuary at churches across the country announced that they've added First Unitarian Church as a plaintiff in their lawsuit against ICE.
Reframing the Conversation: with "Women Who Run"
"Reframing the Conversation, brings together experts from across the U of U campus and the community to spark important conversations around racism, othering, and safety. With these conversations, we are striving to counteract the growing culture of othering with a culture of belonging." Presented by the U of U, Department of Equity Diversity and Inclusion
Across the political spectrum, 2020 marked yet another historic moment with more women running for office than any previous election. As part of Women's Week 2021 at the University of Utah, panelists during Reframing the Conversation: "Women Who Run" reflected on what inspired them to run for office, the challenges and successes they've experienced in government and how and why more women should run for office in Utah.
Moderator:
Erika George, professor, S.J. Quinney College of Law
Panelists:
Councilwoman Aimee Winder Newton
Chairperson Candace Bear
Utah Representative Angela Romero
Find the full event video below and a full transcript as well as related campus and community resources here.
Views, thoughts or opinions shared by guests are their own and do not necessarily reflect those of the board, staff or members of Listeners' Community Radio of Utah, 90.9fm KRCL. Tonight's RadioACTive team included:
Assoc. Producer/Host: Billy Palmer

Executive Producer: Lara Jones
###