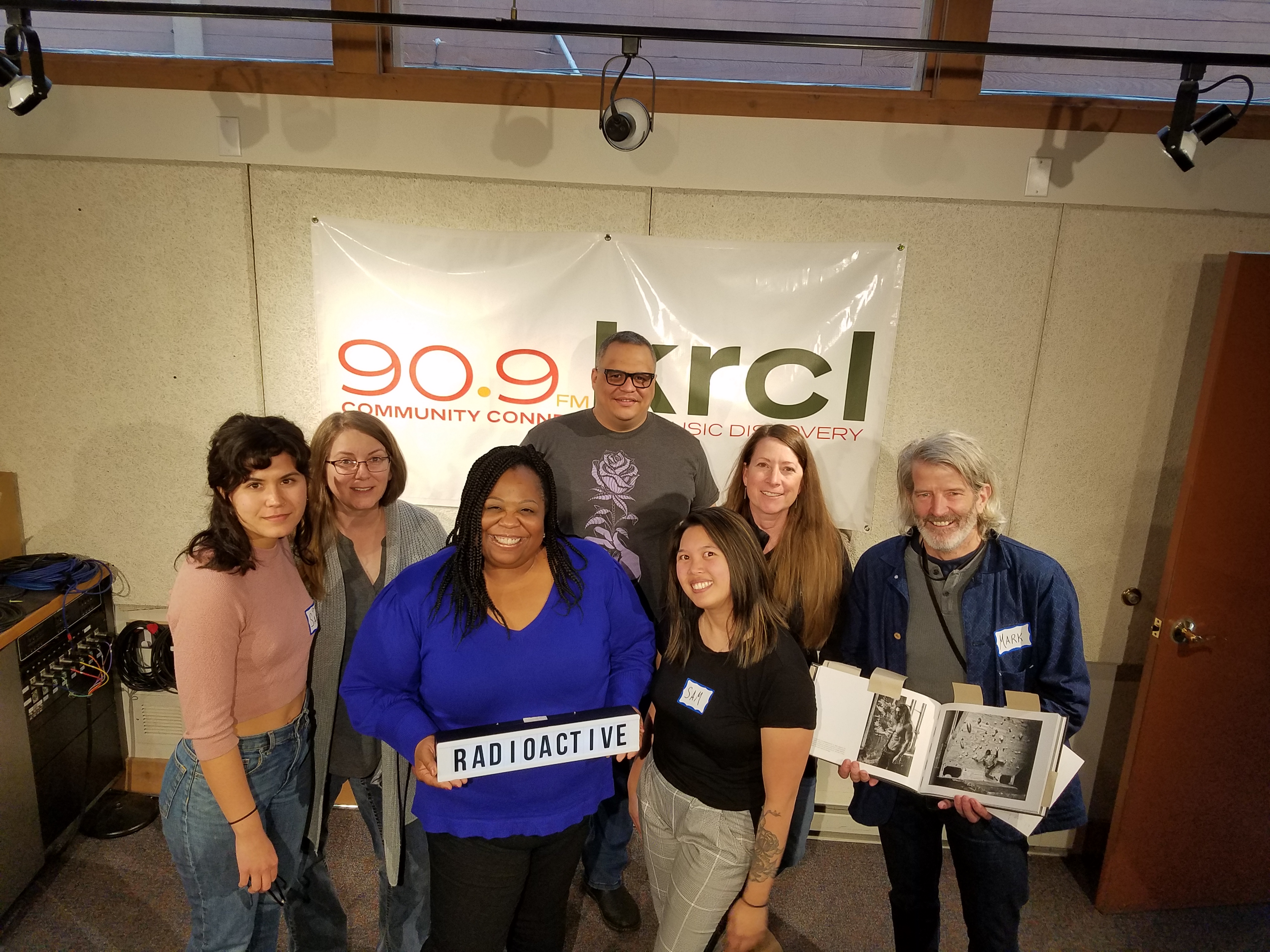 #BlackLight shines on the latest college admissions cheating scandal. Climber, photographer and writer Mark Twight on REFUGE. Filmmaker Dan Habib on Intelligent Lives.
Tonight's lineup:
Draper City Councilmember Michele Weeks sent in a voice memo inviting people to a town hall on the future of the 700 acres underlying the current prison. With plans under way for a new state prison in Salt Lake City, Weeks wants resident input on what they'd like to see developed on the 700 acres at the Point of the Mountain. The townhall starts at 6:30 p.m. tomorrow night at Draper City Hall, 1020 E. Pioneer.
Renowned professional climber Mark Twight talked about his new book: REFUGE - Effort, Environment and Emotion. The book is an accumulation of images, words and ideas experienced on mountains and the long, emotionally difficult descent back into the valley towards ordinary life.
April 5: Mark Twight Photos & Gallery Reception for REFUGE, 6:00-9:00 p.m. at 972 S. 300 W., SLC. The show features images spanning his career including mountaineering in the Alps, Himalayas and the Alaska Range, to street scenes in London, Rome, Paris, St John's, Salt Lake City, and landscapes shot on the road in England, Iceland and the American West.
Filmmaker Dan Habib talked about his latest film, Intelligent Lives, a documentary about three pioneering young American adults with intellectual disabilities – Micah, Naieer, and Naomie – who challenge perceptions of intelligence as they navigate high school, college, and the workforce. Use the media player below for an extended interview with Habib.
Shining the #BlackLight: College admissions practices in the wake of the latest cheating scandal. Westminster College students Sabi Lawder and Sam Reynoso talked about the real playing field and, as students of color, the unique barriers they face.
Got a story you'd like to share on the show? Record a voice memo on your smart phone, then email it to radioactive@krcl.org. Keep it under 3 minutes and be sure to include a name and phone number in the message.
RadioACTive is a production of Listeners' Community Radio of Utah. Tonight's team included:
Exec. Producer/Host: Lara Jones
Assoc. Producer: Billy Palmer
Community Co-Host: Dr. Tamara Stevenson
Volunteer: Tommy Sutter
###