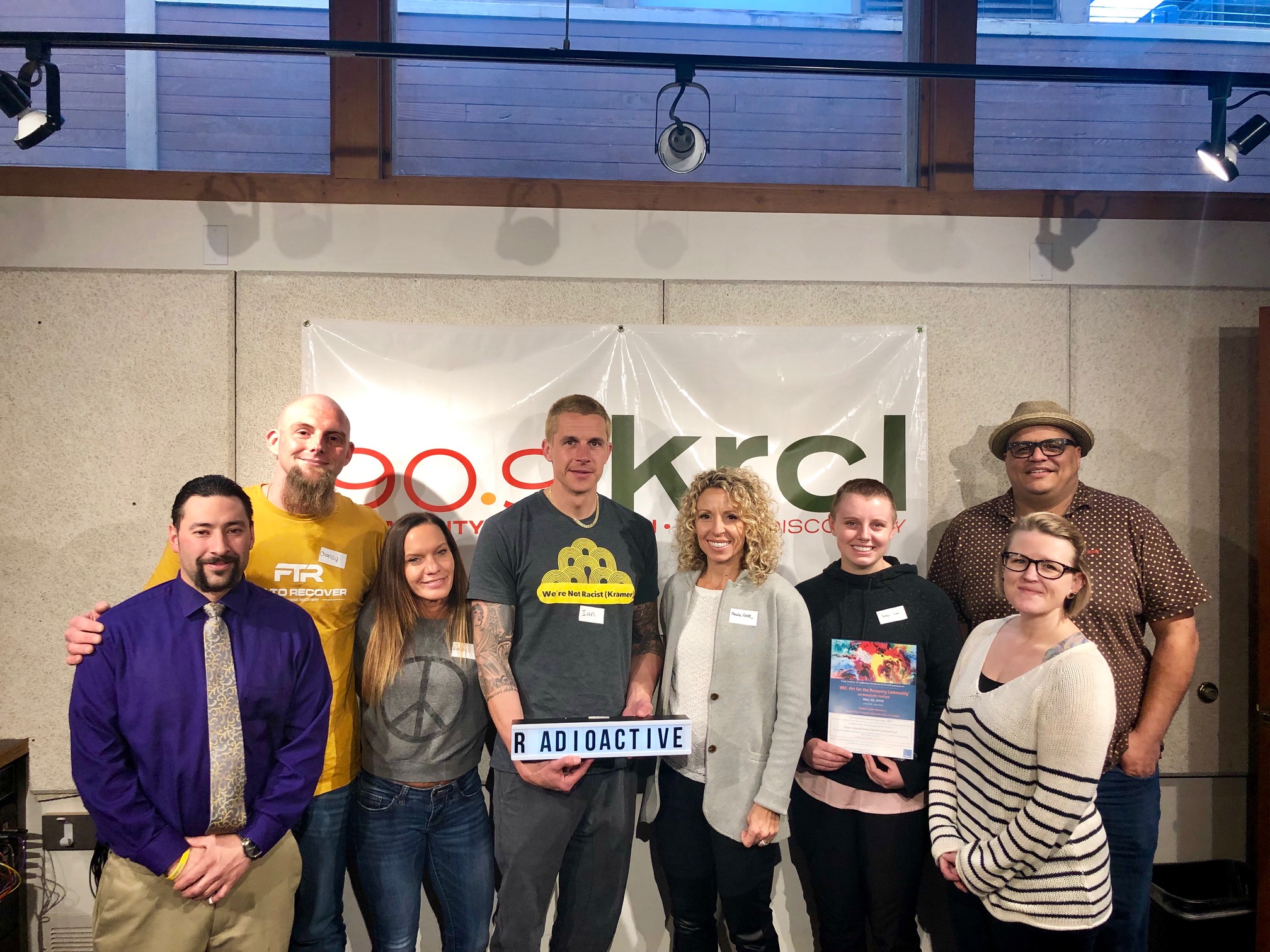 Correctional Addiction Treatment Services, Fit To Recover, American Relapse Documentary, Better Boundaries
Tonight's Lineup:
Pat McGee, Director of American Relapse on the exploding economy around addiction and recovery services.
American Relapse is a story about the devastating heroin epidemic that's spawning a billion dollar treatment industry and two recovering addicts who spend their lives assisting people experiencing addiction and placing them in reputable treatment facilities.

Available on digital April 2 2019.
Rebecca Chavez-Houck on her new appointment as the Executive Director of Better Boundaries and next steps for redrawing districts in 2021.
A panel conversation about addiction treatment options in Utah with:
Indigo Cook talked about ARC: Art for the Recovery Community a multidisciplinary arts festival showcasing and celebrating artists in recovery. ARC will feature a gallery exhibition and an evening concert with art ranging from poetry, photography, and visual art to music, dance and spoken word. Wednesday, May 29, 2019
ARC is looking for local artists to feature. If you are a member of the recovery community, or your work deals with the subjects of substance use and recovery, UT-SAM encourages you to apply. The application will be open through April 1 and can be accessed at https://goo.gl/forms/JjnLSWy0sMuePxLp1. All artistic disciplines are encouraged to apply.
Got a story you'd like to share on the show? Record a voice memo on your smart phone, then email it to radioactive@krcl.org. Keep it under 3 minutes and be sure to include a name and phone number in the body of the message.
RadioACTive is a production of Listeners' Community Radio of Utah. Tonight's team included:
Exec. Producer: Lara Jones
Assoc. Producer/Host: Billy Palmer
Community Co-Host: Kristen Neilson
Intern: Ashley Finley
###