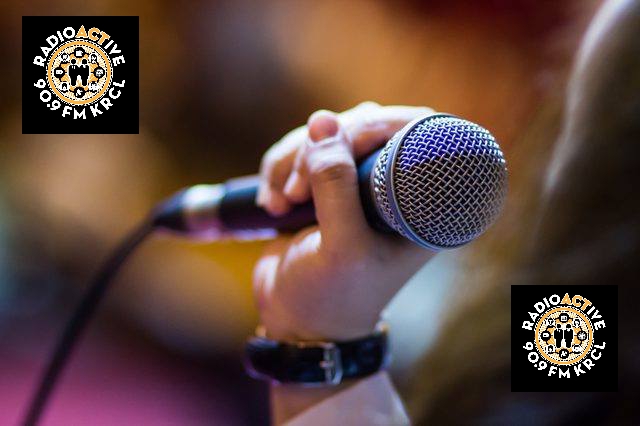 RadioACTive OpenMic - featuring listeners' comments on the Utah Legislature, the public process, politics
Tonight's show features listeners from RadioActive's #OpenMic session recorded March 10, 2018, in the Creative Lab of the main Salt Lake City Public Library. Thank you to everyone who came down and recorded with us. While we couldn't fit everyone into tonight's show, we hope you'll find the clips in tonight's show as interesting as we did. Your next chance to join us in the Creative Lab will be Saturday, April 7, from 10am-2pm. We haven't yet chosen a topic. so please email suggestions to radioactive@krcl.org.
The City Library's Creative Lab provides a space with dedicated equipment and software to create, edit, and convert digital media projects including, but not limited to, video, audio, photography, and 3D modeling. The Creative Lab is intended for individuals or small groups and provides the community with access to technology resources that they may not otherwise have. The Creative Lab is open to everyone, but a City Library card is required in order to use certain equipment (e.g. digital camera). Hours: Mon–Thu • 10am–8pm; Fri–Sat • 10am–5pm.
OpenMic Topic for March: The Good, The Bad and The Ugly of the Utah Legislature, which wrapped its annual 45-day session earlier this month.
Guests:
Wolf
Brenda and Julia
Michael
Lori
Terry
Jaclyn
Alexander
Terry
Anna and Brett
RadioActive is a production of Listeners' Community Radio of Utah. Tonight's team included:
Host/Executive Producer: Lara Jones
Community Co-Host/Associate Producer: Billy Palmer