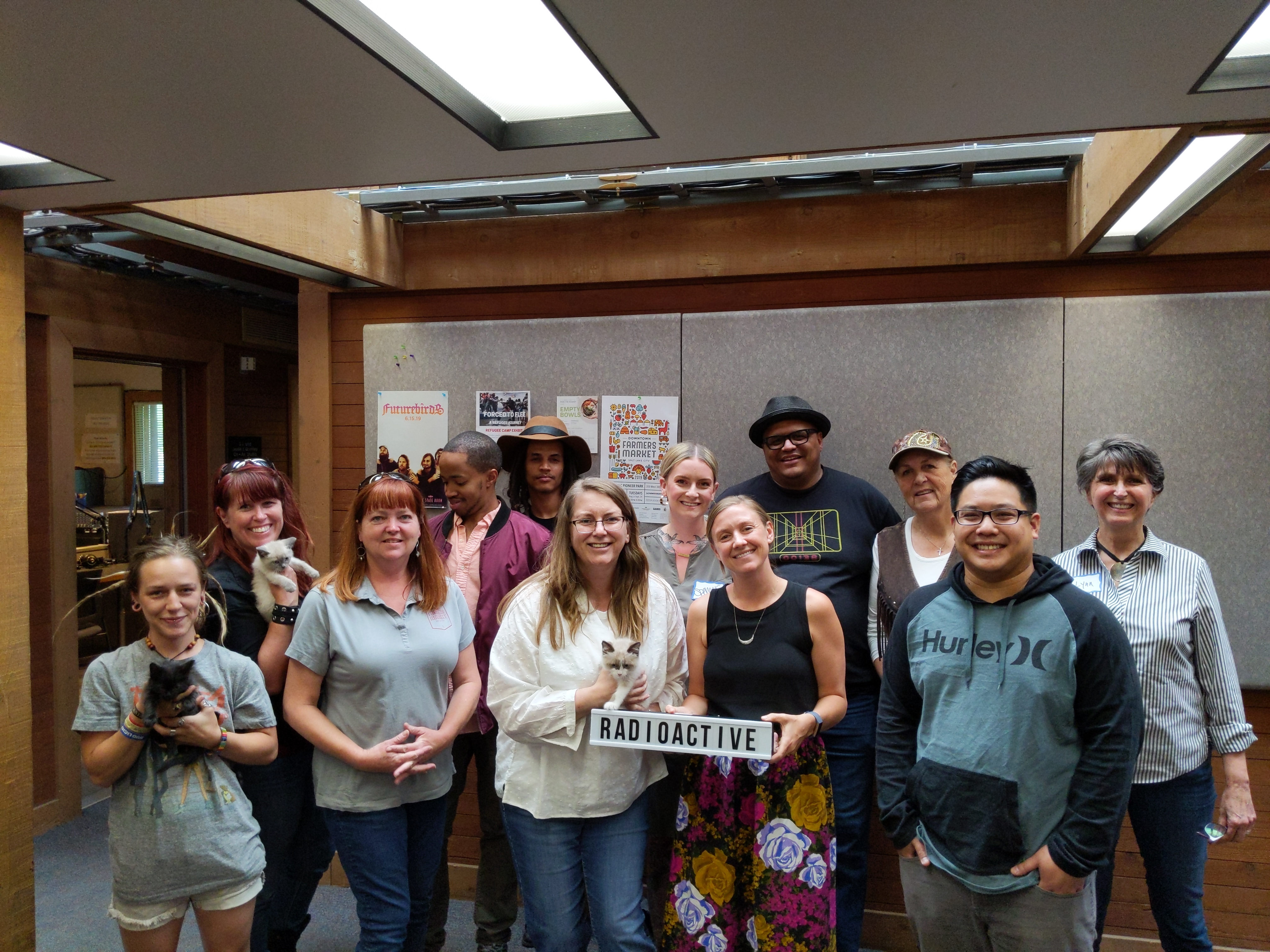 Live music from Keyvin VanDyke, #UrbanFarmReport with the Downtown SLC Farmers Market and Bee Fest 2019, Caturday CatCam, Food Truck Face Off, and more!
Tonight's lineup:
Live, homegrown music: Keyvin VanDyke. He's working on an E.P. that should be ready for release by the end of summer. In the meantime, check him out at:
Nan Rides for Fulbright: RadioACTive checked in with Nan McEntire, 72, who is on a coast-to-coast bicycle trek to raise money for the Utah Chapter of the Fulbright Association.
Nan is riding with CrossRoads Cycling, an organization that gives participants the option of raising money for non-profit causes of their choice. Her cycling team embarked from Los Angeles on May 11, and plans to finish their long journey on June 29, when they ride into Boston. They'll pass through 15 different states, covering an average of 90 miles per day. To support Nan, click here.
Randee Lueker of Salt Lake County Animal Services stopped by for the spring edition of KittenCam. Looking to add a feline to your family? Tomorrow from 10a-6p at their shelter, 511 W. 3900 S., SLC, it's Caturday! Cat Adoption Event.
Cat adoption fees will be $10 and kittens (6 months and under) will be $20. While supplies last, Caturday will have free cat adoption baskets with toys, treats, and other goodies.
Spotlight: 5th Annual Food Truck Face Off, June 29, 4:00-10:00 p.m. at Liberty Park. Chow down and support four nonprofits serving Utahns experiencing homelessness, including Fourth Street Clinic, Utah Community Action, Volunteers of America, Utah, and YWCA Utah. Tonight's guests:
Spotlight: Literary Arts at the Utah Arts Festival, featuring storyteller Lynn Wing and cowboy poet Sam DeLeeuw.
June 21: Sam DeLeeuw, 8:00 p.m. on the Big Mouth Stage at the Utah Arts Festival. Deleeuw is a five-time recipient of Female Poet from the International Western Music Association. Born in Blackfoot, Idaho, the humorist, poet, entertainer and popular emcee now lives in Roy, Utah.
June 21: Lynn Wing, 8:30 p.m. on the Big Mouth Stage. Wing has been storytelling from as far away as Russia to as close as her own backyard, sharing folktales, fairytales, tall tales, scary and spooky, and "mostly true" personal stories.
June 22: Lynn Wing Storytelling Workshop, 2:00 p.m. in the Special Collections Room on the 4th floor of The City Library, 210 E. 400 S., SLC.
#UrbanFarmReport, featuring:
Alison Einerson of the Downtown SLC Farmers Market, which opens at 8 a.m. tomorrow at Pioneer Park, 300 W. 300 S., SLC.
Molly Dokter of Pomona Produce, new this year to the downtown market.
Greta Belanger DeJong and James Loomis of the Green Team Farm on all things pollinators.
Got a story you'd like to share on the show? Record a voice memo on your smart phone, then email it to radioactive@krcl.org. Keep it under 3 minutes and be sure to include a name and phone number in the message.
RadioACTive is a production of Listeners' Community Radio of Utah. Tonight's team included:
Exec. Producer/Host: Lara Jones
Assoc. Producer/Host: Billy Palmer
Community Co-Host: Alison Einerson, Punk Rock Farmers Market Manager
Audio Engineer: Sullivan Phetchanpheng
Volunteer: Siya Mali
###