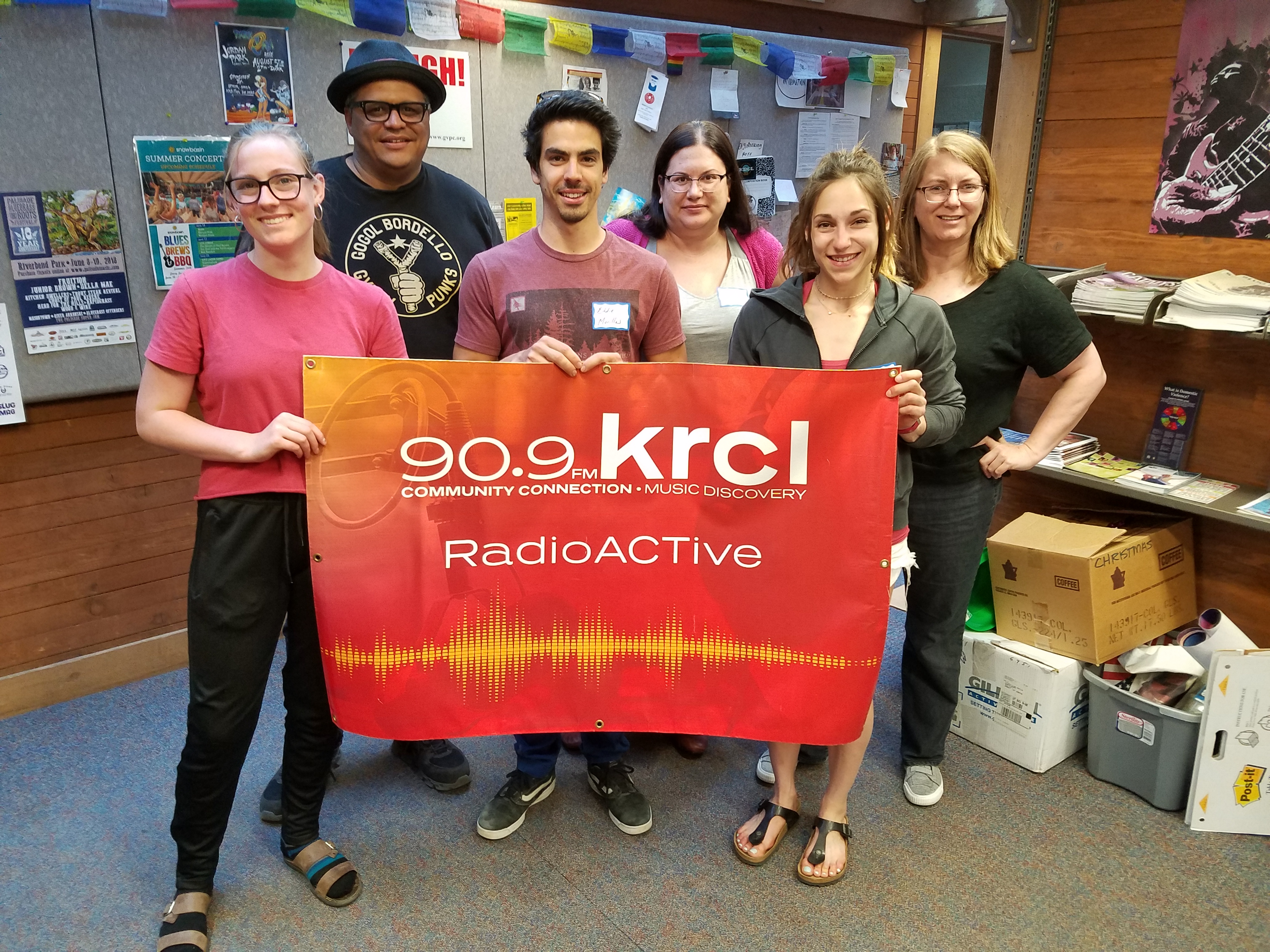 Di'namik Bouldering Championships, Climbing Olympians, SLC Mayor on Inland Port Plans, Hot Dogs and Potbellied Pigs, Inclusion Center, Rock Canyon Poetry
Tonight's lineup included:
Callista Pearson of Salt Lake County Animal Services on the Potbellied Pig Caper of 2018, and a reminder about hot cars, pets and kids this summer. Key points:

Don't Leave Them in the Car.
See a kid in a car during the hot summer months: Call 911.
See a dog in a hot car, call your local emergency services or Animal Services Dispatch 801-743-7045
In a recorded interview, SLC Mayor Jackie Biskupski responded to the Hughes-Dabakis plan to resolve the city's issues with the newly created Inland Port Authority. The mayor's number one concern: "Salt Lake City needs to stay united." To listen to her comments alone, CLICK HERE.
Yulia Goff of the Inclusion Center for Community and Justice, which hosts Anytown, a diversity and leadership camp for youths ages 15-18, August 6-11.

Next month, banners will start popping up in downtown SLC as part of its Our World(s) project. The result of the ICCJ's inaugural SLC student art project, the banners will foster a deeper understanding and appreciation for diversity and inclusion in our shared community.
With climbing becoming an Olympic sport in 2020, RadioActive talked crags, carabiners and quickdraws with The Front Climbing Club SLC's Eddie Morrillas and aspiring Olympian Alex Puccio.
RadioActive is a production of Listeners' Community Radio of Utah. Tonight's team included:
Host/Executive Producer: Lara Jones
Community Co-Host/Associate Producer: Billy Palmer
Volunteer: Natalie Benoy
Intern: Isabella Sabala