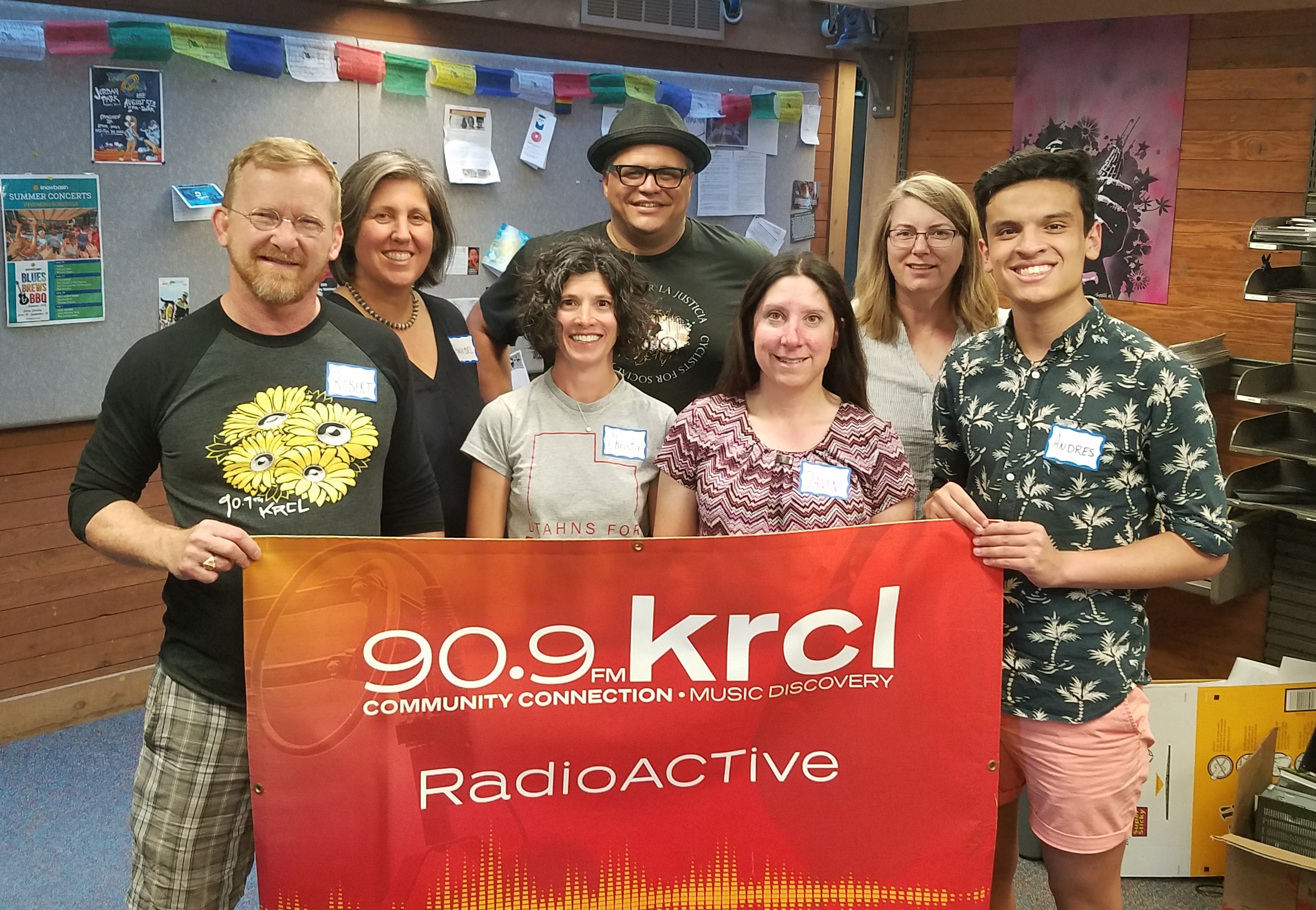 Cancer Conference, Queers Divest, Civic Identity and Character in Utah Schools, Safe Smart Summer, Utahns for Fair Wages
Tonight's lineup included:
An update on Queers Divest, a group that called upon the Utah Pride Center to remove corporate sponsors from the 2018 and all future pride parades. RadioActive spoke with activist Moroni Bennally, one of several activists who organized the petition.
Planned Parenthood's Annabel Sheinberg and Teen Council Peer Educator Andres Fiero on a summer effort to reach 100 teens in 100 days with Safe Smart Summer, a free comprehensive sex education program for teens, 14-19. Programs at Salt Lake County Library-Hunter Branch (started May 29) and Salt Lake City Public Library-Marmalade Branch (starts June 13).
Christy Clay and Dawn Wagner of Utahns for Fair Wages, which is asking the Salt Lake City School District to raise the wagesof hourly non-contract employees.

June 19: Utahns for Fair Wages Information Meeting, 6:30-8:00 p.m. at Glendale Branch, Salt Lake City Public Library, 1375 S. Concord St., SLC. If you want to help make wages more fair in our state, Utahns for Fair Wages wants to see you at its next meeting.
RadioActive is a production of Listeners' Community Radio of Utah. Tonight's team included:
Host/Executive Producer: Lara Jones
Community Co-Host / Associate Producer: Billy Palmer
Volunteer: Tommy Sutter