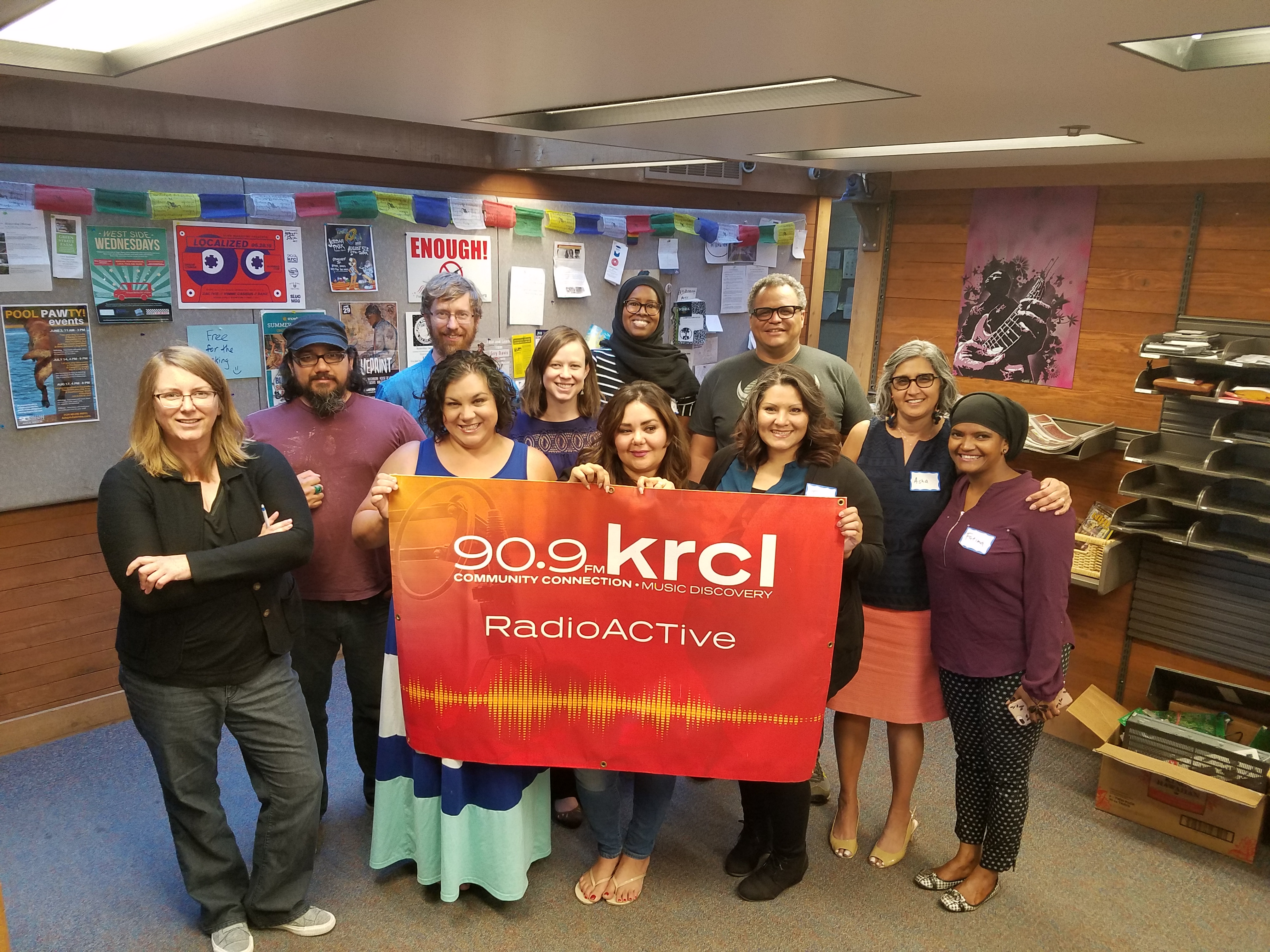 Complicity and Ethical Immigration Policy, History and Hamilton, World Refugee Day, Liberty Laughs and Libations
Tonight's show:
Iris Salazar, Catherine Eslinger and Melarie Wheet of Mormon Women for Ethical Governmenton ethical immigration policy. They are hosting one of several community events this month asking to #EndFamilySeparation:

June 23: Keeping Families Together Vigil, 6:00 p.m. at City Creek Park, North Temple and State Street, SLC. Hosted by MWEG-Utah.
June 23: Prepare & take action for 'Unite the Families Rally' next Wed, 9:00 a.m. at The Ogden Amphitheater, 343 25th Street, Ogden.
June 27: Unite the Families Rally, 7:00-8:30 p.m. at Municipal Building, 2550 Washington Boulevard, Ogden. Hosted by Indivisible Ogden.
June 28: Protesting ICE at Lunch, 12:00-2:00 p.m. at US Department of Homeland Security - Ice, 2975 S. Decker Lake Dr., West Valley City. Hosted by Black Lives Matter-Utah
June 30: Families Belong Together, 10:00 a.m. at Utah State Capitol, 350 N. State St., SLC
Panel discussion on Hamilton, the Broadway musical, which has created a significant movement to tell and reevaluate history through music, even here in Utah. Panelists:
Celebrating refugees in Utah's community, with:

Asha Parekh, Director, Utah Refugee Services Office
Fatima Dirie, Refugee Community Liaison, SLC Mayor's Office
Opportunities to meet and support refugees in Utah:

June 20: Finding Home - Free Screening & Discussion, 6:30 p.m. Broadway Centre Cinemas, 111 E. Broadway, SLC. Watch KUED's original documentary and listen to refugees talk about their experiences making Utah their home. Light refreshments will be served in the lobby before the film where you can mingle with local service organizations.
June 23: World Refugee Day, 10:00 a.m. to 4:00 p.m. at Fairmont Park, 1049 E. Sugarmont Dr., SLC. Admission is FREE. Events: citizenship ceremony (10am), cultural entertainment and dancing, global market, Spice Kitchen food festival, kids' activities, refugee youth volleyball championship game and men's soccer championship game. Hosted by Utah Refugee Services.

June 23: World Refugee Day with Special Guest Masha Shukovich, 6:00 p.m. at Wasatch Theatre Company, 124 S. 400 W., SLC. Dr. Shukovich is a writer, a poet, a scholar of Gender Studies, a mother, a chef, a performer, a visual artist, and an immigrant from a country that no longer exists. She speaks five languages. She is also a neurodivergent person with a super power called Synesthesia: her brain interprets words as moving images, numbers as colors, and tastes as shapes, colors, and sounds.
RadioActive is a production of Listeners' Community Radio of Utah. Tonight's team included:
Host/Executive Producer: Lara Jones
Community Co-Host: Ma Black
Associate Producer: Billy Palmer