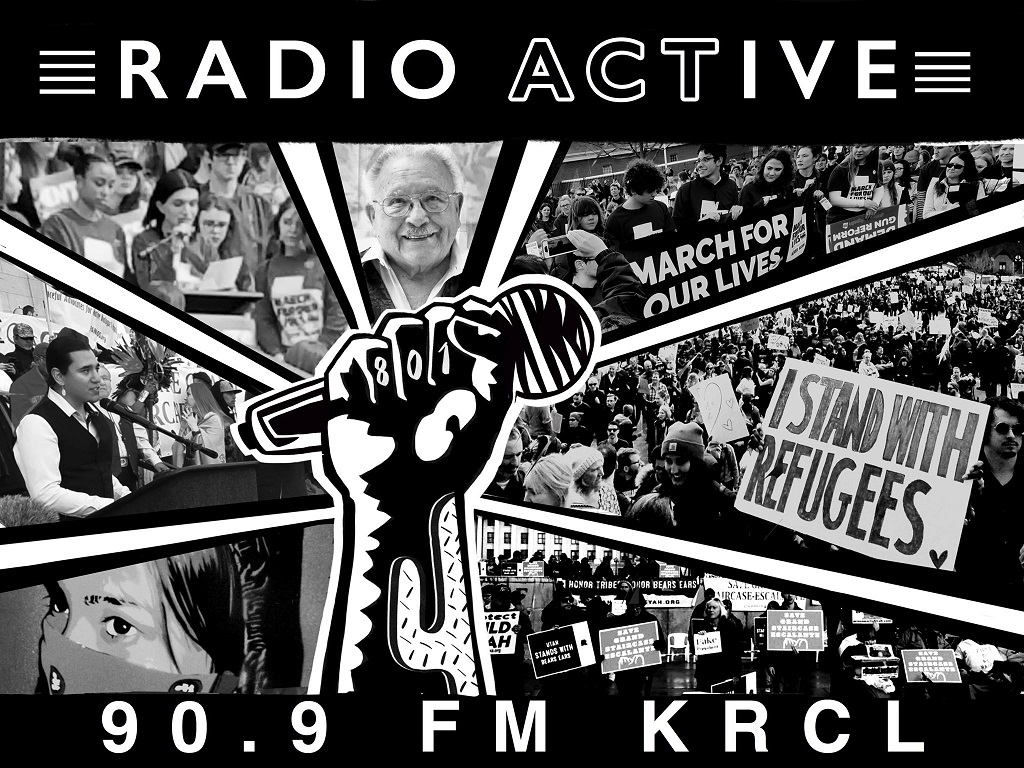 Teachers see red when it comes to contract talks, Rose Park Little League headed to Hawaii tournament, DACA scholar update, League of Women Voters of Utah previews Utah Legislature's interim session
Tonight's lineup:
DACA Day with Deyvid Morales, creator of the DACA Scholars app. A Dreamer himself, Morales also talked about the need to support the American Dream and Promise Act of 2019.
Peggy Carrico of the League of Women Voters of Utah previews this month's interim session of the Utah Legislature. Tune back in Thursday for a recap.
The Rose Park Baseball All-Stars team is headed to a baseball tournament in Hawaii and need community support to get there. Click here to help them fly away. Tonight's players included:
Jerry Valdez, coach
Nico Pedersen, player
Marco Pedersen, player
J.C. Lucas, player
Teachers see red when it comes to the latest contract offer from the Salt Lake City School District. RadioACTive found out more with a panel discussion, featuring:
Chelsie Joy Acosta, secretary of the National Education Association's Hispanic Caucus, Utah Education Association Ethnic Minority Affairs Committee member, Salt Lake Education Association Executive Board, Board of the Utah ACLU, At-Large Board Member of Utah Chapter of the National Association for Multicultural Education, and fierce racial and social justice agitator.
Mohsen Ghaffari, who teachers 5th grade at North Star Elementary. Member of the Salt Lake Education Association for 21 years. Utah's 2015 Teacher of the Year.
James Tobler, currently a teacher at Highland High School, with stints at Salt Lake Community College and West High School. Tobler is president of the Salt Lake Education Association's Executive Board.
Got a story you'd like to share on the show? Record a voice memo on your smart phone, then email it to radioactive@krcl.org. Keep it under 3 minutes and be sure to include a name and phone number in the message.
RadioACTive is a production of Listeners' Community Radio of Utah. Tonight's team included:
Exec. Producer: Lara Jones
Host: Alana Burman
Comm. Co-Hosts: Ma Black
Volunteer: Brooke Estes
###