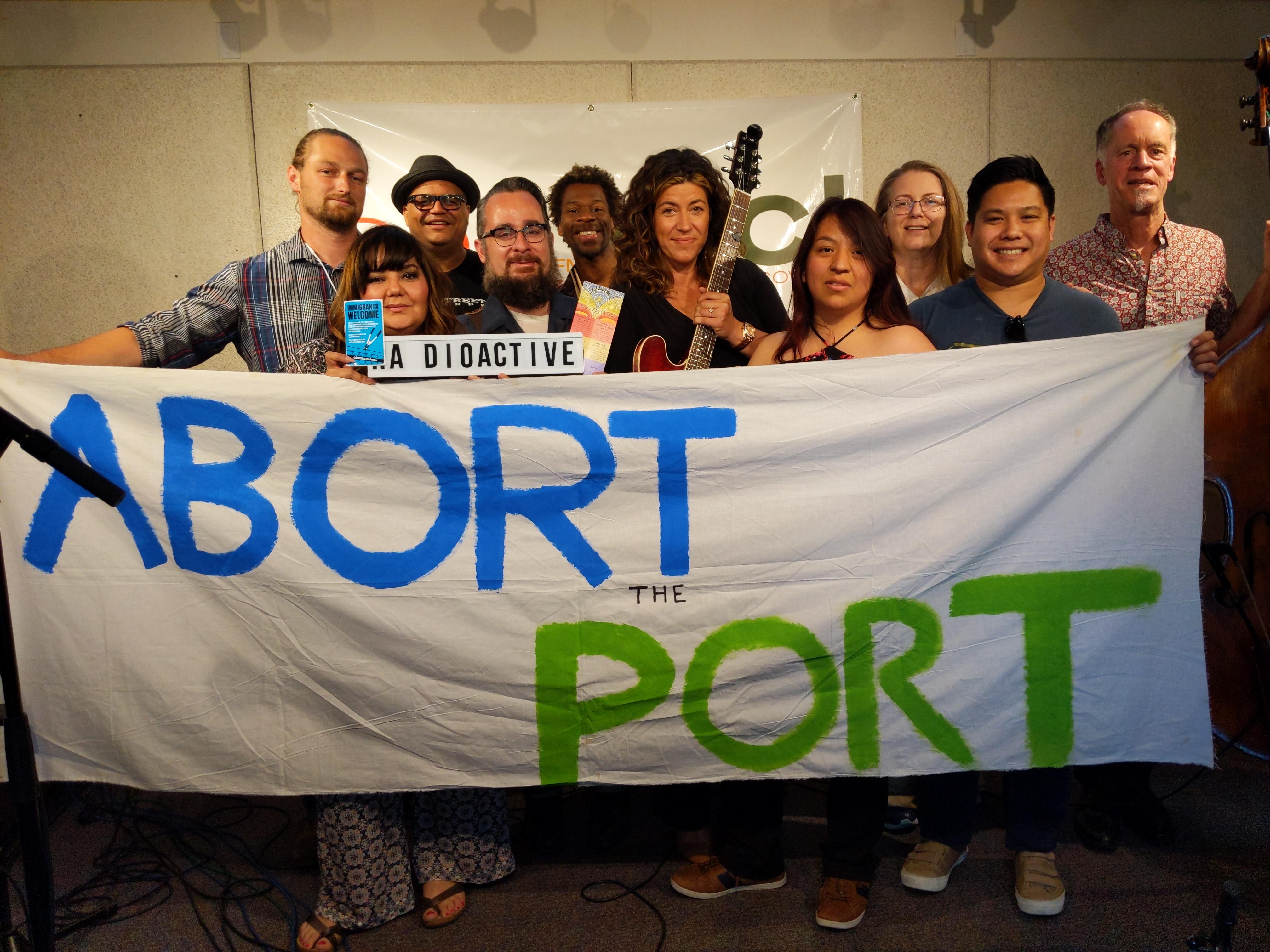 Live jazz from Steph Johnson, founder of San Diego's Voices of Our City Choir. Civil Riot on civil disobedience. Rape Recovery Center's outreach to Latino/a communities.
Tonight's lineup:
Live music from banker-turned-musician Steph Johnson, who co-founded Voices of Our City Choir to transform the perception and experience of homelessness through the healing power of the arts. On the road with Steph tonight was upright bassist Rob Thorsen and drummer Richard Sellers. They will play two dates in SLC this week:
Prevention Coordinator Jorge Barraza of Rape Recovery Center, which this summer will partner with the Utah Coalition Against Sexual Assault and UNP Hartland Partnership Center to offer what they believe to be the first fully Spanish language Advocacy Training in the state of Utah. Click here for more dates and details.
CivilRiot's Maura Sanchez and Ethan Petersen on the activist group's use of civil disobedience to once again disrupt a board meeting of the Inland Port Authority Board. After handcuffing himself to a door, Petersen was arrested and spent several hours in the Salt Lake County Jail -- an experience he shared during the show.
June 13: Civil Riot Meeting, 6:00-8:00 p.m. at Salt Lake City Public Library, 210 E. 400 S., SLC. This will be a debrief of the group's recent direct-action, as well as a training and discussion with a community-building focus.. Look for the group in Conference Room A on the library's Lower Urban Room.
A special report on teens and political identity by RadioACTive intern Isabella Sabala, who then led a panel discussion with Aarushi Verma, Millcreek youth council member, and student activist Riley Arnold. All three will be juniors at Skyline High School later this year.
Editor's Note: Due to technical difficulties, Sabala's report did not air in full during tonight's show. We've edited the audio file above to include all of her work, and we also will re-air it on the June 19, 2019 edition of RadioACTive.
Got a story you'd like to share on the show? Record a voice memo on your smart phone, then email it to radioactive@krcl.org. Keep it under 3 minutes and be sure to include a name and phone number in the message.
RadioACTive is a production of Listeners' Community Radio of Utah. Tonight's team included:
Exec. Producer/Host: Lara Jones
Assoc. Producer/Host: Palmer
Community Co-Host: Ma Black
Volunteer: Brooke Estes
Audio Engineer: Sullivan Phetchanpheng
###