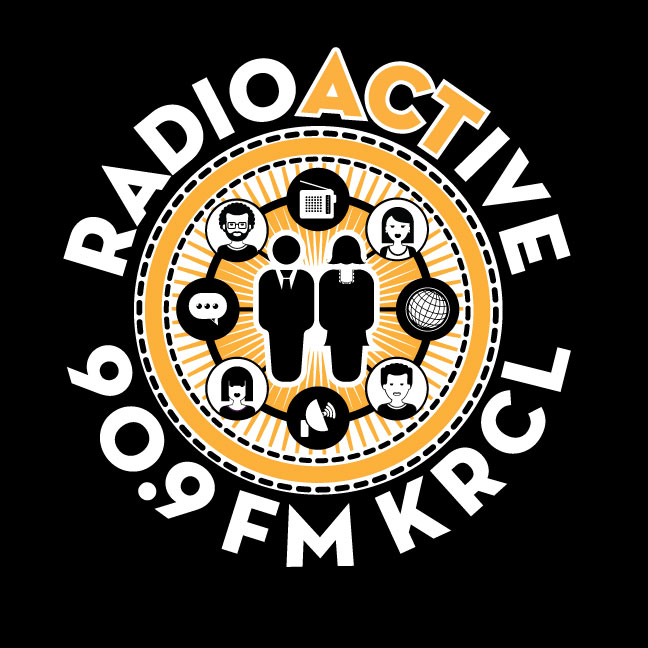 Loteria, Urban Arts and In Her Own Image, Future of Korea, Poetry of Juneteenth
Tonight's lineup:
Gloria Arredondo of the Utah Women of Color Council. Meet them at Mestizo Coffee House, 631 W. North Temple, SLC, Saturday night from 6:00-9:00 p.m. for Loteria Night! It's a benefit for the English Skills Learning Center, which is in need of student and teachers kits. Your admission will support the cause, but you may also donate school supplies:

STUDENT KIT: 50-sheets wide rule paper, 2 basic pencils, 2 rubber erasers, 2 pens, 1 pencil sharpener, 1 pencil pouch, 1 binder (1-1.5 inches)
TEACHER KIT: 4 large dry erase markers, 10-12 thin dry erase markers, 1 whiteboard marker,2 fly swatters, 6-8 whiteboard magnets, 2 basic pens.

Urban Arts Gallery's Scott Tuckfield brought in artists Vanessa Colunga and Kristi Thoreson, just two of the Utah women artists featured in the gallery's grand reopening exhibit, In Her Own Image.
The future of Korea, with:

Seungnam Lee, Second Secretary of the Embassy of the Republic of Korea in the U.S. and Phil Eskeland, Executive Director of Operations and Policy at the Korea Economic Institute of America. They were in town last week as part of the Utah Council for Citizen Diplomacy's Ambassador John Price & Marcia Price World Affairs Lecture Series. This lecture series, in partnership with Westminster College, is designed to inform attendees about key foreign policy issues, to create a dialogue about timely topics, and to foster a globally savvy community.

Voices Open Mic for Juneteenth, featuring all people of color, is coming up this Friday from 6:00-9:00 p.m. at SaltyCreative in Ogden. RadioActive got a preview from organizer Jayrod Garrett and poet Ashley Finley.