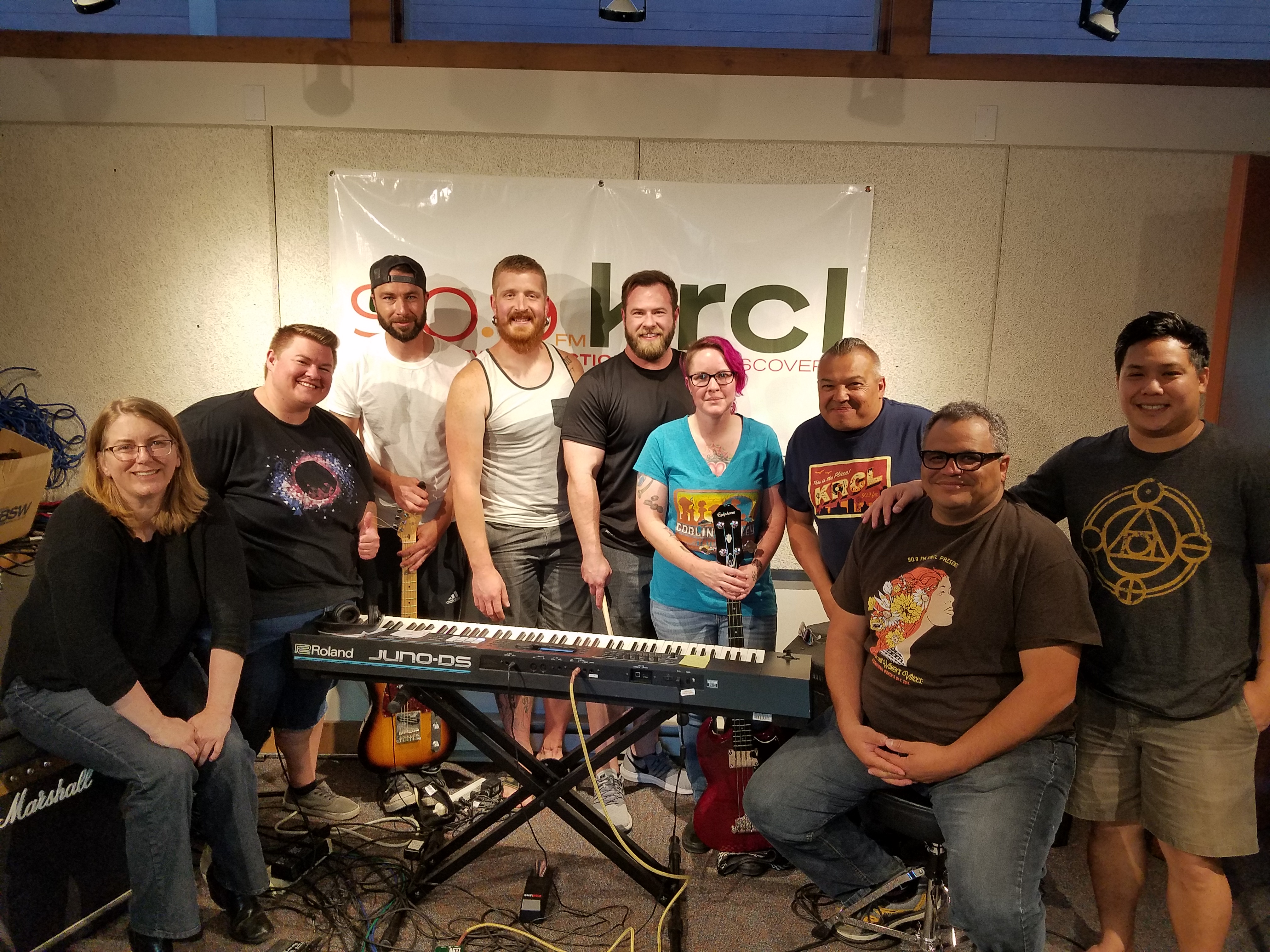 Punk Rock Farmer Friday w/ Live Music from Somebody Anybody, Food Truck Face Off for Charity, SkyWatcher Leo T, Dark Sky SLC, Bee Fest 2018, Catalyst Magazine, Garden Like a Boss
Tonight's lineup included:
Food Truck Face Off for Charity with Amberlie Phillips, YWCA of Utah

June 30: Food Truck Face Off for Charity at Liberty Park, 600 E. 900 S., SLC. Do good while having fun at Utah's LARGEST food truck rally for charity. The Food Truck Face Off brings together 4 wonderful nonprofits — Fourth Street Clinic, Utah Community Action, Volunteers of America, Utah, and YWCA Utah — and dozens of Utah's best food trucks in a friendly competition. This year: food trucks, live music, and an outdoor movie.
Urban Farm Report, featuring:

Greta Belanger De Jong of Catalyst Magazine, which hosts Bee Fest 2018 Saturday, June 16, from 9-2 at the Green Street Farm, 622 W. 100 S., SLC. It's a FREE celebration of bees, butterflies, birds and other pollinators — and the flowers they love. enjoy workshops, meet the experts, marketplace, plant sale, and entertainment.
Garden Like a Boss Columnist James Loomis, who is also the Green Team Farm Director.
RadioActive is a production of Listeners' Community Radio of Utah. Tonight's team included:
Host/Executive Producer: Lara Jones
Community Co-Host: Aldine Strychnine, KRCL's Punk Rock Farmer
Associate Producer: Billy Palmer
Volunteer: Sarah Thacker