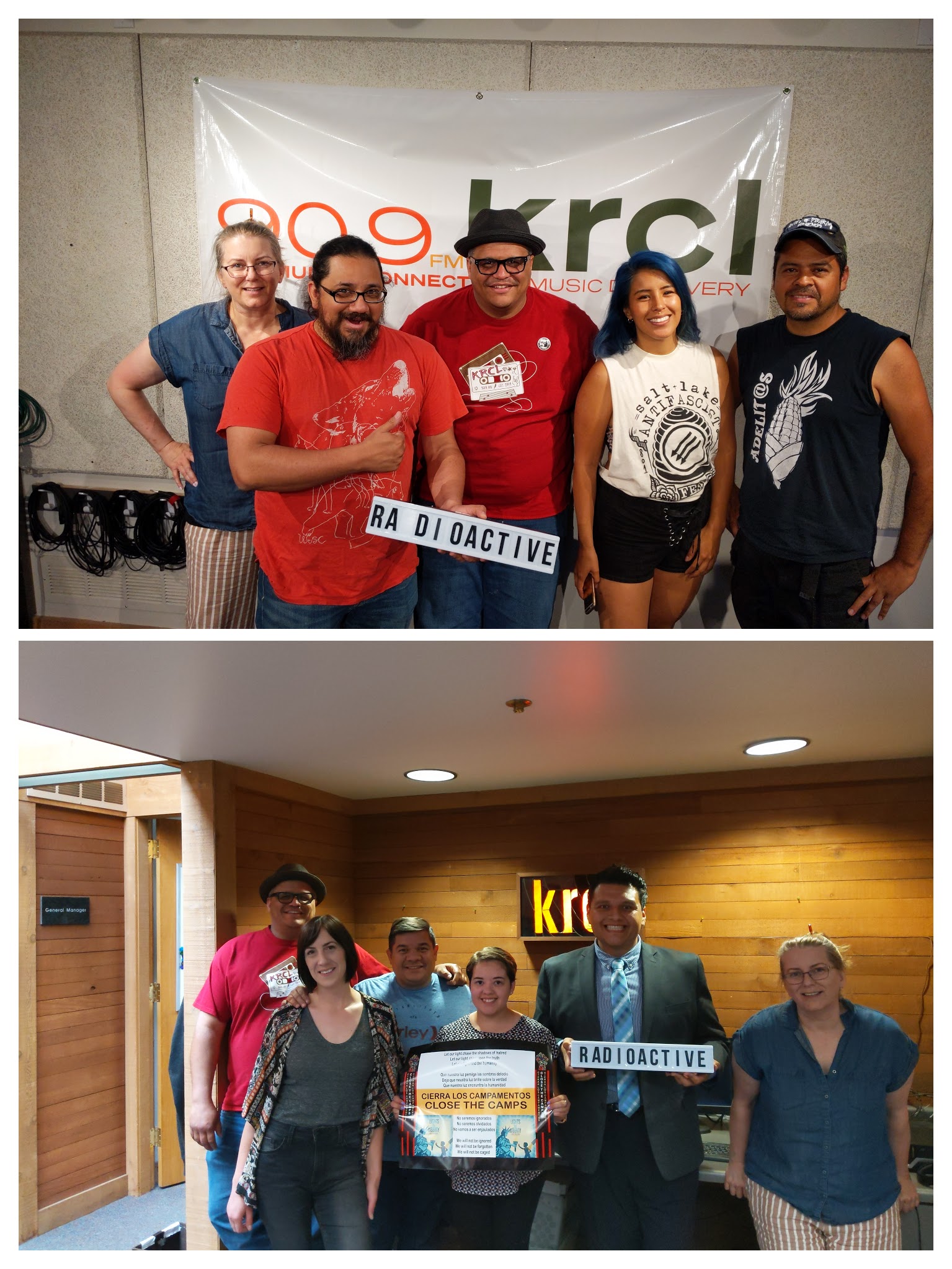 Lights for Liberty Vigil organizers share their stories, Nopalera Media Collaborative makes art to 'Destroy What Kills You, Grow What Heals You'
Tonight's lineup:
Chef Adalberto Diaz, Joél Arvizo-Zavala and Sam Ortiz talk about ending the current practice of separating families at the U.S-Mexico border.
Artists and activists of the Nopalera Media Collaborative, featuring Jorge Arrellano, Iz, Ella Mendoza and Jorge Rodriguez. They and other artists in the collaborative are featured in a new exhibit at Urban Arts Gallery.
Mendoza and Arrellano also reported on Protect Our Community - Protegé Nuestra Comunidad, a protest that took place earlier today. The group moved from its original gathering place at the City & County Building to the offices of the Salt Lake Chamber of Commerce, resulting in several arrests by Salt Lake City Police. Click here to read coverage by The Salt Lake Tribune.
Got a story you'd like to share on the show? Record a voice memo on your smart phone, then email it to radioactive@krcl.org. Keep it under 3 minutes and be sure to include a name and phone number in the message.
RadioACTive is a production of Listeners' Community Radio of Utah. Tonight's team included:
Exec. Producer/Host: Lara Jones
Assoc. Producer/Host: Billy Palmer
Volunteer: Brooke Estes
###