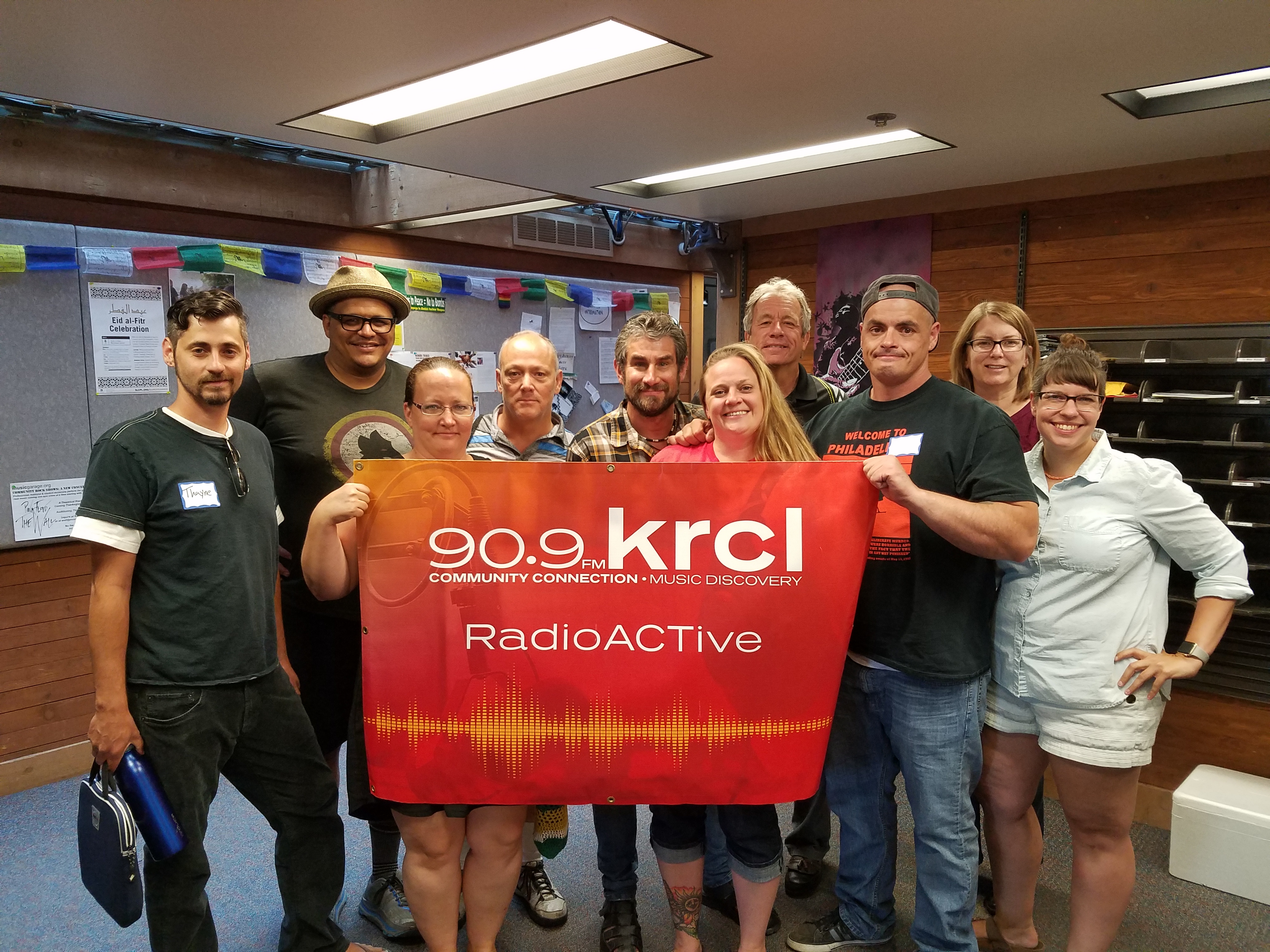 Public and Environmental Health Cleanup Protocols, ACLU of Utah Lawsuit, Alternative Paths to Recovery, Meet Your Maker
Hosted by Billy Palmer and Lara Jones, tonight's RadioActive included:
Anna Thomas of the ACLU of Utah, which today filed a lawsuit challenging Utah laws that prevent people with disabilities from having full access to our state courts. Do you have a story to share about your own guardianship court battle? Do you have a disability and feel strongly about preserving the rights of people in your community to make decisions for themselves? Then share your story. Your experiences could help inform the public about why this lawsuit is so important.
Dale Keller, Bureau Manager, Environmental Health Bureau Manager, Salt Lake County Health Department, talked about public and environmental health cleanup protocols as they relate to illegal encampments.
Babs DeLay, who lives and works in downtown Salt Lake City, talks about the impact of a hit-and-run incident outside the downtown homeless shelter that took the life of a woman and injured several others earlier this week
Craft Lake City's Alex Porpora brings us the first of this year's STEM exhibitors in a segment we call Meet Your Maker. Tonight, Thayne Dickey of StudentFactured at SLCC. Look for them and other DIY Engineers in the Google Fiber STEM Building at Craft Lake City, Aug. 11-13, at Gallivan Plaza, 239 S. Main Street, SLC.
Panel on alternative pathways to recovery:

Kurt Rasmussen and Mandi Bell of Recovery Community Toolsmiths. A non-profit, RCT's mission is "to create and maintain software, content and other information-based tools to enable the building of community within the universe of recovering addicts and alcoholics." RCT is seeking crowdfunding for its first project, Meeting Tracker, an app for finding twelve-step meetings + anonymity-preserving social interaction..