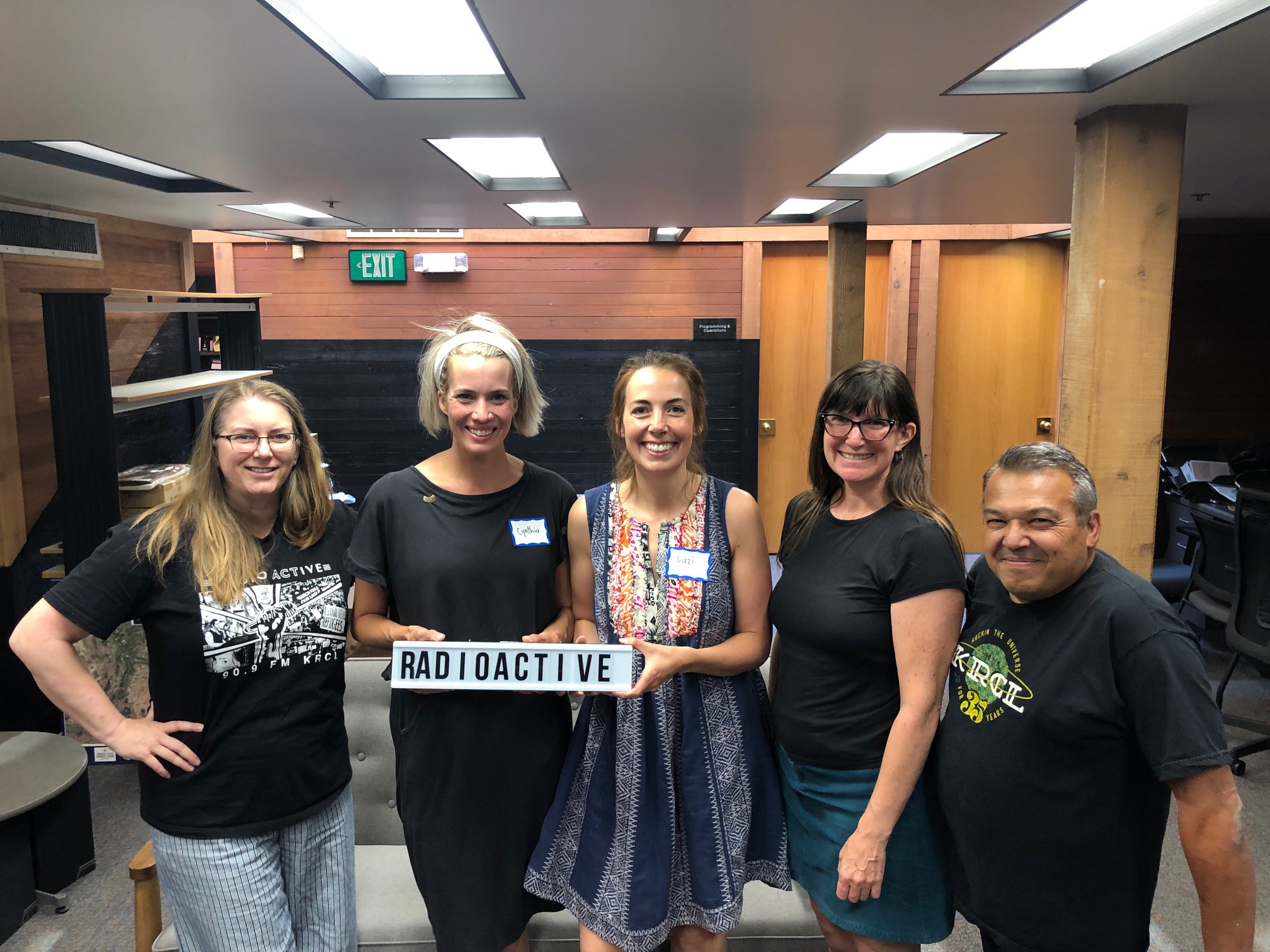 Nine 1-minute songs live from Salduro. #UrbanFarmReport with The Modern Gardener and Melon Monologues. Tree Utah on the 1T tree cure for climate change. CARE Fair 2019 with the Jr. League.
Tonight's lineup:
Live, homegrown music from Salduro, which played all of the 9 one-minute songs on "Insta-gramo-phone." Click here to pre-order the 7" vinyl now.
Kristin Gelegotis, president of the Junior League of Salt Lake City, which hosts Utah's largest free healthcare clinic this month.
July 12-13: CARE Fair 2019 at Horizonte Instruction and Training Center, 1234 S. Main St., SLC. The two-day event is for families and members of the community needing routine medical, dental and vision services along with community assistance information. There will be translators for several different languages available. In addition to free health and dental services, the fair will give away bike helmets and car seats on a first come, first served basis.
Amy May of TreeUtah, who talked about the call to plant 1 trillion trees to stop climate change.
July 12: Eco Scavenger Hunt, 10a-12p at the EcoGarden next to Day-Riverside Branch, Salt Lake City Public Library, 1575 W. 1000 N., SLC. Join TreeUtah and Salt Lake County Zoo Arts and Parks summer passport program for an Eco-Scavenger Hunt. Explore the EcoGarden next to the Day-Riverside Library to find 10 treasure boxes. After completing the hunt, students will get a prize.
#UrbanFarmReport, featuring:
Lizzi Brosseau, host and producer of Modern Gardener, a new digital series from KUED that celebrates the people, organizations, and communities committed to helping growers in our unique region
Cynthia Stringham, Melon Monologues
Got a story you'd like to share on the show or an issue you'd like us to cover? Record a voice memo on your smart phone, then email it to radioactive@krcl.org. Keep it under 3 minutes and be sure to include a name and phone number in the message.
RadioACTive is a production of Listeners' Community Radio of Utah. Tonight's team included:
Exec. Producer/Host: Lara Jones
Assoc. Producer/Host: Billy Palmer
Community Co-Host: Aldine Strychnine, KRCL's Punk Rock Farmer
Audio Engineer: Sullivan Phetchanpheng
Volunteer:
###