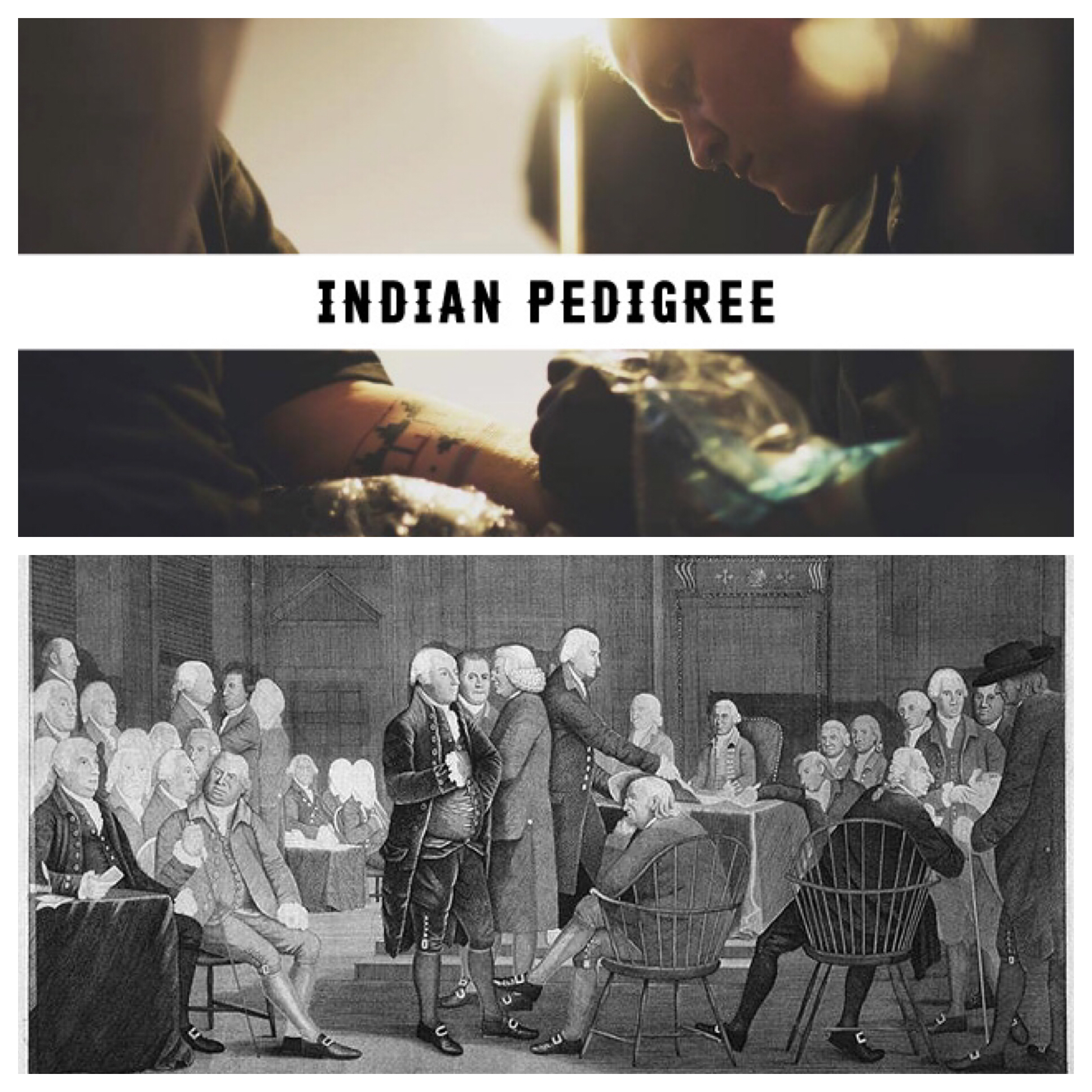 Listeners Read, Reflect on the Declaration of Independence, Pedigree: Indian Blood Quantum with Gregg Deal
Hosted by Billy Palmer, tonight's RadioActive was a holiday special featuring listeners reading and reflecting on the Declaration of Independence, as well as a look back at an interview wtih Native American artist and activist, Gregg Deal, featuring Indian Pedigree.
An artist statment by Gregg Deal:
INDIAN PEDIGREE was the third act to a three act performance piece at the Denver Art Museum. While the entire piece, titled WHITE INDIAN, was important, the entire thing was built for this one piece, Indian Pedigree. Based on the official policies and processes of quantifying Indians through processes of blood quantum, this piece was meant to provide critical thought and theory surrounding how Indigenous people are counted and measured in their Indianness. Getting a live tattoo while doing a spoken word piece around the issue of blood quantum and these quantifying measures of Indigeneity. To be clear, this was not a piece about Identity, but instead about the official and even unofficial ways Natives are determined to be "Indian enough".To view the entire 3 part performance piece in photos and spoken word, click here.
Got a story you'd like to share on the show? Record a voice memo on your smart phone, then email it to radioactive@krcl.org. Keep it under 3 minutes and be sure to include a name and phone number in the message.
RadioACTive is a production of Listeners' Community Radio of Utah. Tonight's team included:
Exec. Producer: Lara Jones
Assoc. Producer/Host: Billy Palmer
###