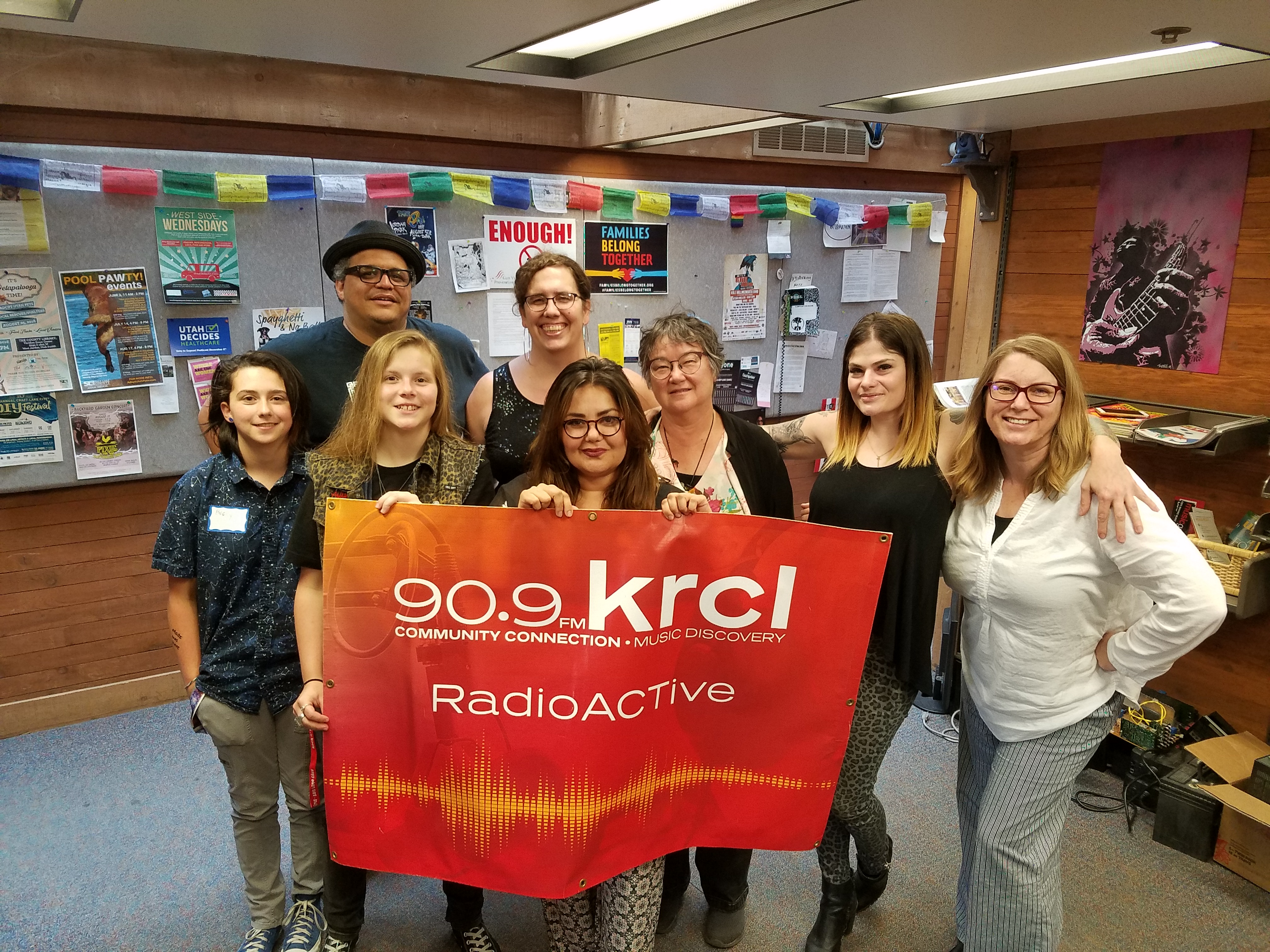 Say Her Name social justice series on transgender women and trans women of color. Santa Fe Dreamers Project helps trans immigrants in ICE detention. Comunidades Unidas on backlog of citizenship applications that create a Second Wall, Rock Camp for Girls SLC Camper Showcase Preview
Tonight's lineup:
Luis Garza of Comunidades Unidas on the "Second Wall" affecting Utah families. According to CU: "At the end of March 2018, Utah had a backlog of 5,568 citizenship applications with some legal permanent residents (LPRs) waiting as long as 20 months for their applications to be processed. Utah has experienced the largest increase in application backlog growth in the country which is almost 70% from last year's figures."
Rock N' Roll Camp For Girls - SLCwith Becky and Lyndi, both of whom have attended Rock Camp. Their band Inside Job played for campers earlier today.

Aug. 4: Rock Camp for Girls SLC Camper Showcase, 12:30-3:00 p.m. at The Commonwealth Room, 195 W. Commonwealth Ave., SLC. Campers age 8-17 will be performing their new original music. Most have never touched an instrument before. Kindly asking for donations at the door.
Presidents Day 2019: Second annual Rock Camp for Womyn. Registration opens in September.
Say Her Name, a new social justice series on transgender women and transgender women of color, debuts in September. RadioActive got a preview with:

Gabrielle Ballard, Interim Director and Coordinator of Education and Outreach at the LGBT Resource Center, University of Utah. She will open the series on Sept. 12 with "How to Love Trans and Femmes While We're Alive."
Alicia Fisher, series organizer and a member of University of Utah- Voices of Diversity VOD, the presenting organization
Professor Irene Maya Ota, Diversity Coordinator at the University of Utah College of Social Work, Voices of Diversity advisor
RadioActive is a production of Listeners' Community Radio of Utah. Tonight's team included:
Exec. Producer/Host: Lara Jones
Community Co-Host: Ma Black
Assoc. Producer: Billy Palmer
Got a story you'd like to share on the show? Record a voice memo on your smart phone, then email it to radioactive@krcl.org. Keep it under 3 minutes and be sure to include a name and phone number in the body of the message.