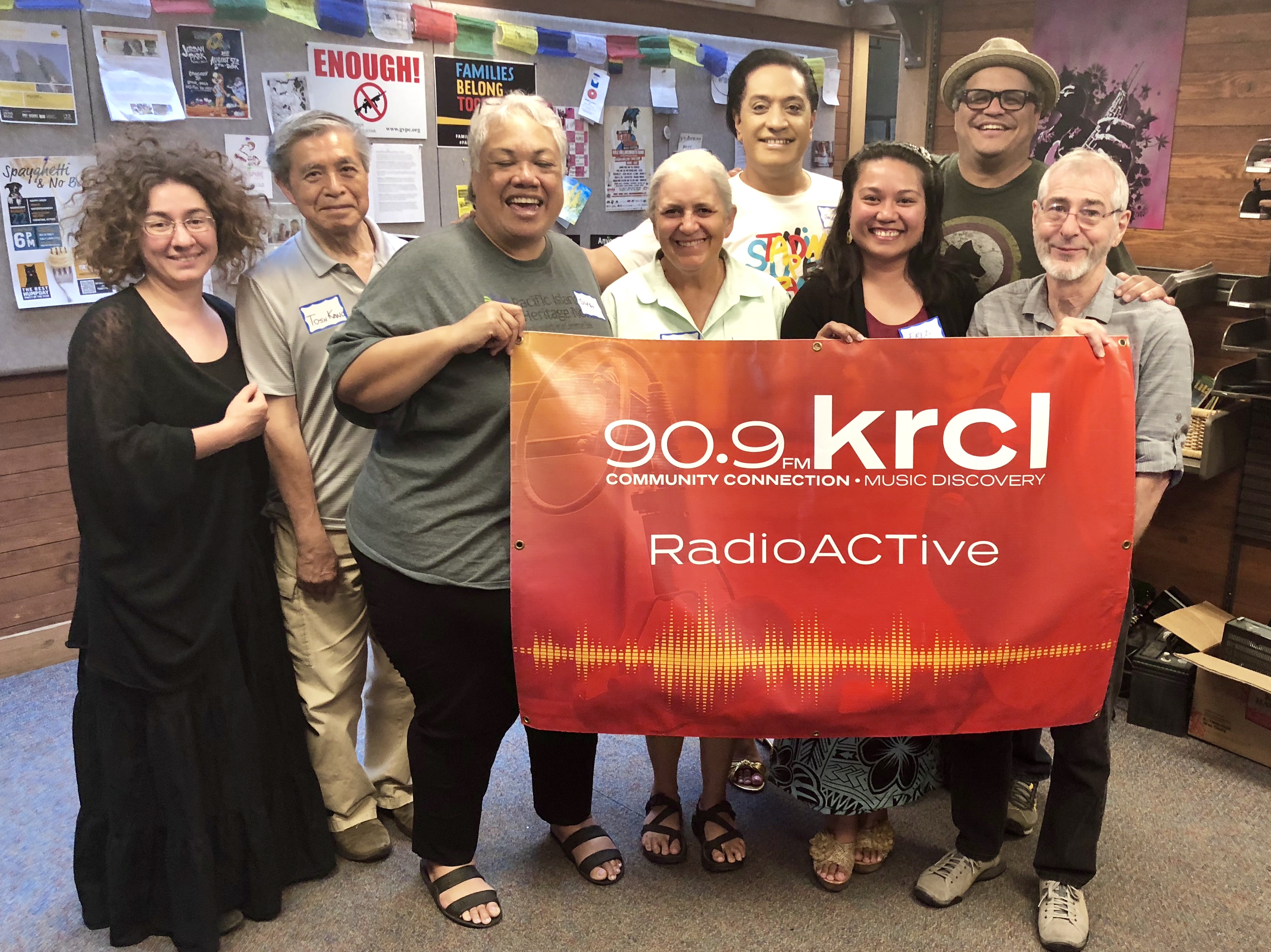 Getting Rid Of Nukes, Pacific Islander Heritage Month, The Bee with Giuliana Serena
Tonight's lineup:
Giuliana Serena stopped in with a story from The Bee archives with Matthew Petersen and invited community member to consider submitting a story or nominating a storyteller for inclusion in a curated show taking place January 19, 2019 at Kingsbury Hall: https://www.thebeeslc.org/events/healthcareatkingsbury
August is Pacific Island Heritage Month. Tons of events, and they are Kicking Off with the 6th Annual Utah Pacific Island Heritage Month with Susi Feltch-Malohifo'ou, Executive Director at and guests:

Elina Fred from the island of Kosrae
Jolene Maraele, Executive Director at Tonga Leities Association and subject of, Leitis In Waiting, a documenatry that centers the fight for equality for LGBTQ folks throughout the Pacific Islands.
Annual Commemoration of the bombings of Hiroshima and Nagasaki

Aug. 1, 7 PM, Wasatch Presbyterian Church, 1626 S.1700 E. Our guests from the

Tosh Kano, whose Grandfather was in "Heart Mountain", Wyoming, for three years, and deported back to Japan in 1945. Tosh Kano is almost assuredly the youngest survivor of the Hiroshima bombing. He was in utero at the time and his mother was very close to the center. It's amazing he is alive. Tosh has been living in Utah I think most of his adult life. He would love to be a guest on your program.
Deb Sawyer, Long time anit-nuclear activist.
RadioActive is a production of Listeners' Community Radio of Utah. Tonight's team included:
Executive Producer: Lara Jones
Host/Associate Producer: Billy Palmer
Community Co-Host: Nick Burns
Volunteer: Natalie Benoy