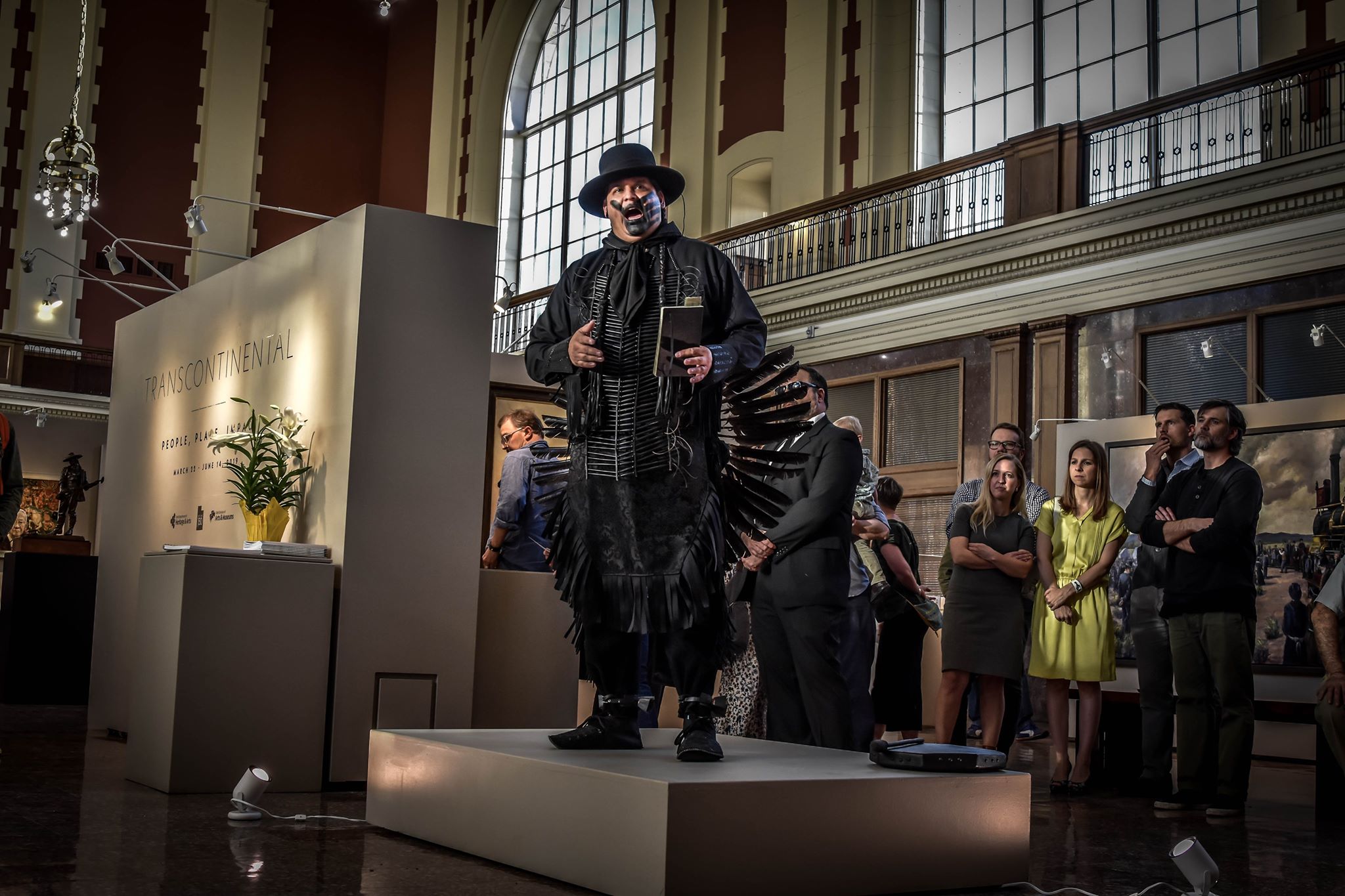 A Days of 47 Day Special with Gregg Deal
Tonight's Lineup:
A conversation with Gregg Deal
Artist, Gregg Deal was in Utah for his contributions in the Transcontinental: People, Place, Impact exhibit at the Rio Gallery. Deal displayed visual art and a performance art piece called Invisible Eulogy:
The performance was filmed and produced into a short. Click here to watch.
Deal is a husband and father of 5 children and a member of the Pyramid Lake Piute Tribe in Nevada.
Got a story you'd like to share on the show or an issue you'd like us to cover? Record a voice memo on your smart phone, then email it to radioactive@krcl.org. Keep it under 3 minutes and be sure to include a name and phone number in the message.
Views, thoughts and opinions shared by guests are their own and do not necessarily reflect those of the board, staff and members of Listeners' Community Radio of Utah, 90.9fm KRCL. Tonight's RadioACTive team included:
Exec. Producer: Lara Jones
Assoc. Producer/Host: Billy Palmer
###