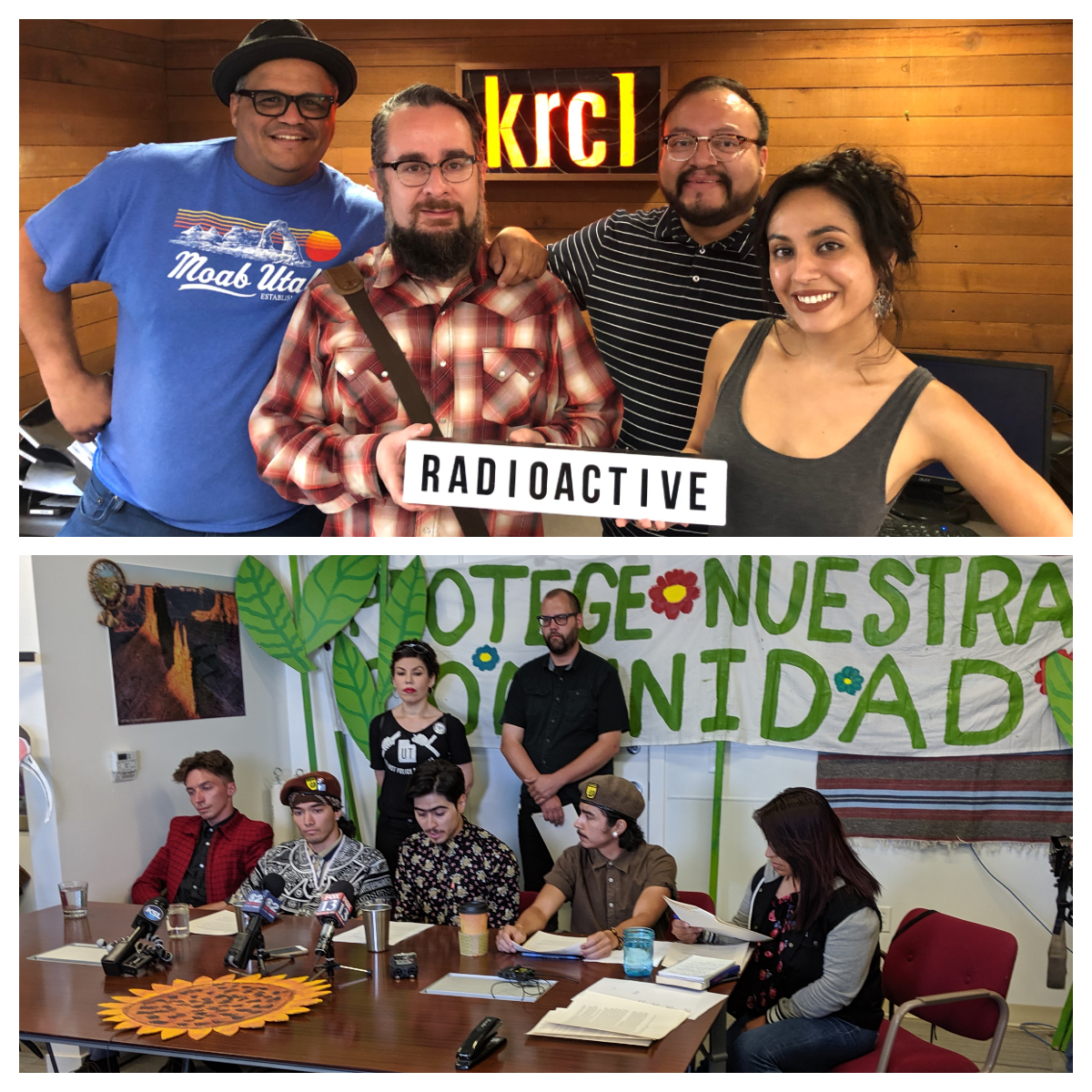 The Consent Conversation Reboot, Rape Recovery Center, Missing And Murdered Women, Damn These Heels Film Festival, Breaking News: Community Organizer Press Confrence
Tonight's Lineup:
Breaking News
Activists address violence that erupted between protesters and police during an Inland Port rally held earlier this week. For a link to the whole confrence click here.
Damn These Heels Film Festival
The 16th annual Damn these Heels Film Festival starts Friday, July 12th and we get a preview with the Utah Film Center's Film Program Manager, Davie Davis and Guest Curator, Jordan Block:
Damn these heels is a festival for all that celebrate our community's diversity by highlighting LGBTQ culture, Ideas, struggles and victories through film.
The Consent Conversation Reboot
Megan Asadian and Jorge Barraza from the The Rape Recovery Center were in the studio for the next conversation in our series and this one was about the link between masculinity and violence, Our panel:
Megan Asadian, Out Reach Coordinator, RRC
Jorge Barraza, Prevention Coordinator, RRC
Moroni Benali, Coordinator of Advocacy and Public Policy, Restoring Ancestral Winds

Got a story you'd like to share on the show or an issue you'd like us to cover? Record a voice memo on your smart phone, then email it to radioactive@krcl.org. Keep it under 3 minutes and be sure to include a name and phone number in the message.

RadioACTive is a production of Listeners' Community Radio of Utah. Tonight's team included:

Exec. Producer/Host: Lara Jones
Assoc. Producer/Host: Billy Palmer

###