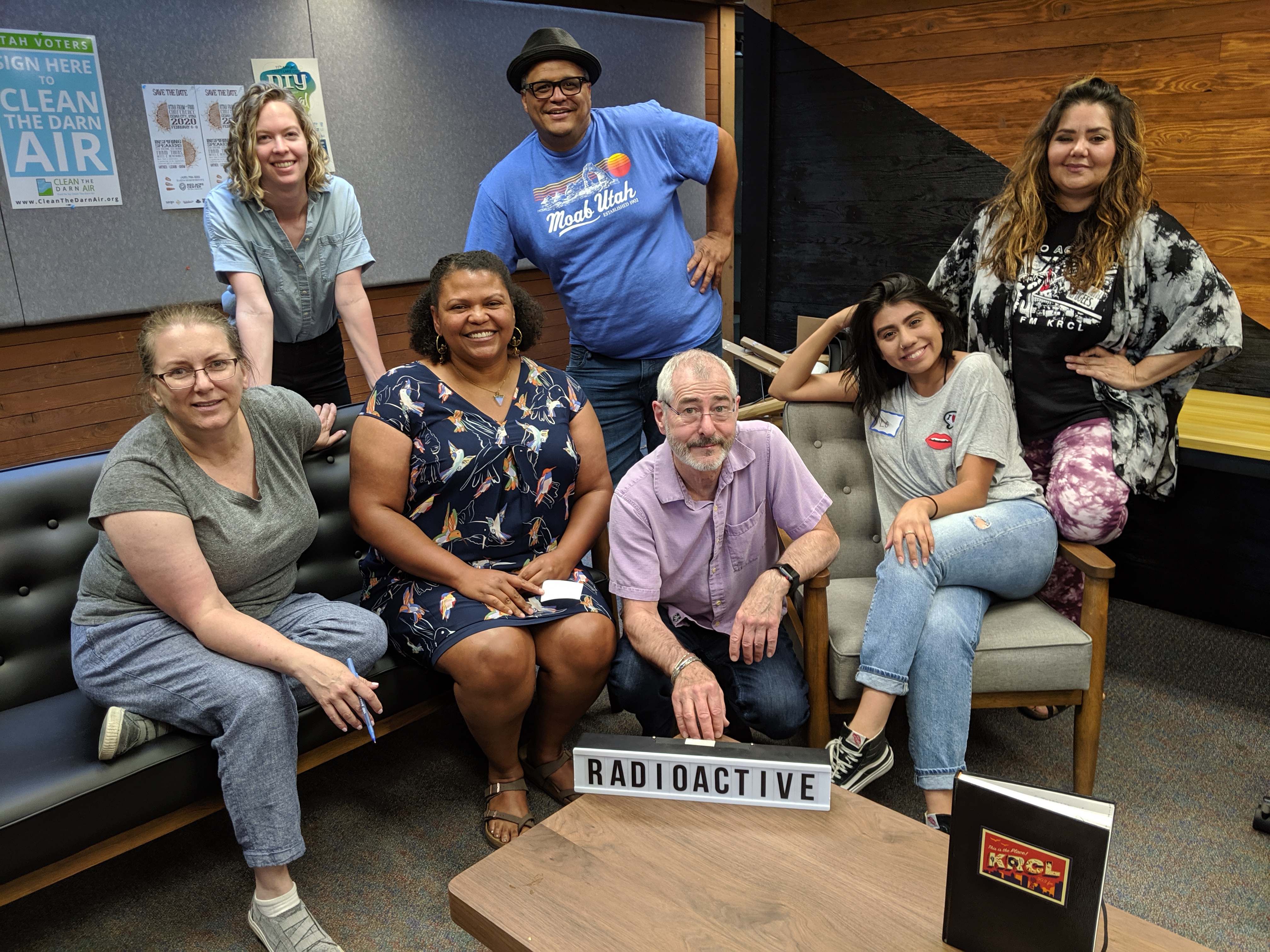 Fallout from the Inland Port Protest with the SL Chamber's Derek Miller, Ma Black and KUTV2 videographer Matt Michela. Plus, Planned Parenthood on starting conversations about QPOC reproductive rights through film.
Tonight's lineup:
Derek Miller, chair of the Inland Port Authority board and president and CEO of the Salt Lake Chamber of Commerce. He talked about the fallout from last night's Protect Our Community rally, during which protesters took over the chamber's offices and the building's lobby area, resulting in violence and property damage.
KUTV2 videographer Matt Michela, who was assaulted by a small number of protesters who did not want to be videotaped at the rally
KRCL's Ma Black, host of Night Estereo and RadioACTive co-host emeritus. She wanted to voice her distress at last night's turn of events. Given her knowledge of how it was being organized, she felt comfortable in telling some of her undocumented friends that the rally would be safe and center their voices.
RadioACTive continued the conversation about reproductive justice with Saundra Stokes, director of community engagement at Planned Parenthood Action Council of Utah, and Lorhen Alvarez-Gomez, RAIZ Fellow at PPAU, who created a Reproductive Justice Film Series highlighting the impact on communities and women of color.
July 15: A Quiet Inquisition, 6:30 p.m. at SLCC South City Campus, Multipurpose Room, 1575 S. State St., SLC. FREE. This documentary explores the dilemma obstetrician's face in Nicaragua — one of only a handful of countries that prohibit abortion, with no exceptions. It's part of Planned Parenthood's 2019 Reproductive Justice Film Series.
Got a story you'd like to share on the show or an issue you'd like us to cover? Record a voice memo on your smart phone, then email it to radioactive@krcl.org. Keep it under 3 minutes and be sure to include a name and phone number in the message.
RadioACTive is a production of Listeners' Community Radio of Utah. Tonight's team included:
Exec. Producer/Host: Lara Jones
Assoc. Producer: Billy Palmer
Community Co-Host: Nick Burns
Volunteer: Natalie Benoy
###