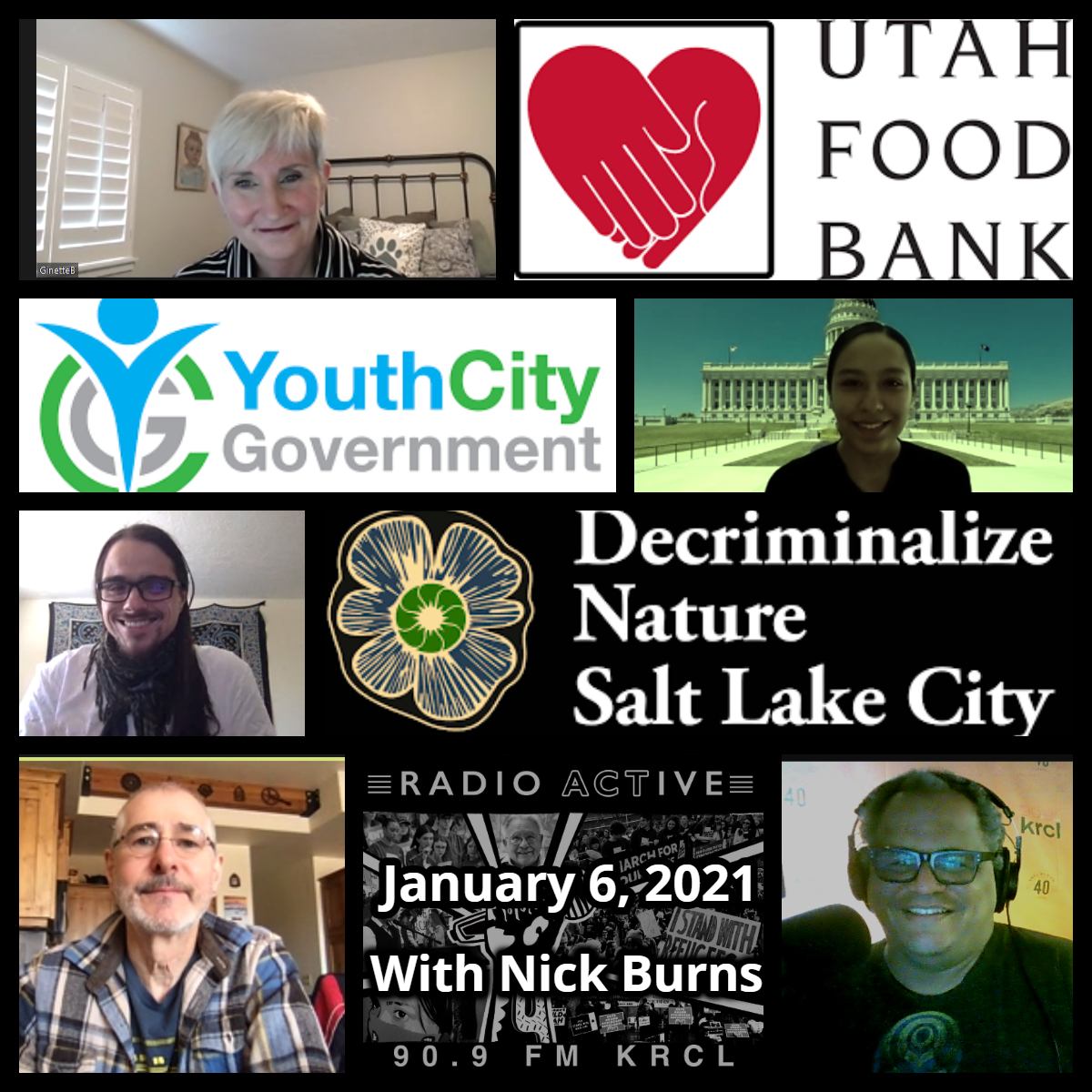 Legalize Nature, The Utah Food Bank, Youth City, Salt Lake City Mayors Office
Tonight's Lineup:
Youth City's Gregoria Alegria talked about an upcoming effort that Youth City Government is organizing for Martin Luther King Day. The event will benefit the Utah Food Bank..
The Utah Food Bank's President and CEO, Ginette Bott, talked about the increased need for donations of food, money, and time as the state of the economy has left 1 in 6 Utahns receiving assistance because of food insecurity. Bott emphasized that they only ask how many people including children live in your home when supplying families with food and that people need not worry about document status when reaching out to the food banks throughout Utah. To get help or to donate:
Demetri Vallejos talked about efforts to move public opinion and legislative policy through the community movement Decriminalize Nature-SLC, Who's mission statement is "To improve human health and well-being by decriminalizing and expanding access to entheogenic plants and fungi through political and community organizing, education and advocacy"
Views, thoughts or opinions shared by guests are their own and do not necessarily reflect those of the board, staff or members of Listeners' Community Radio of Utah, 90.9fm KRCL. Tonight's RadioACTive team included:
Assoc. Producer/Host: Billy Palmer

Community Co-Host: Nick Burns

Volunteer/Asst. Producer: Natalie Benoy

Executive Producer: Lara Jones
###