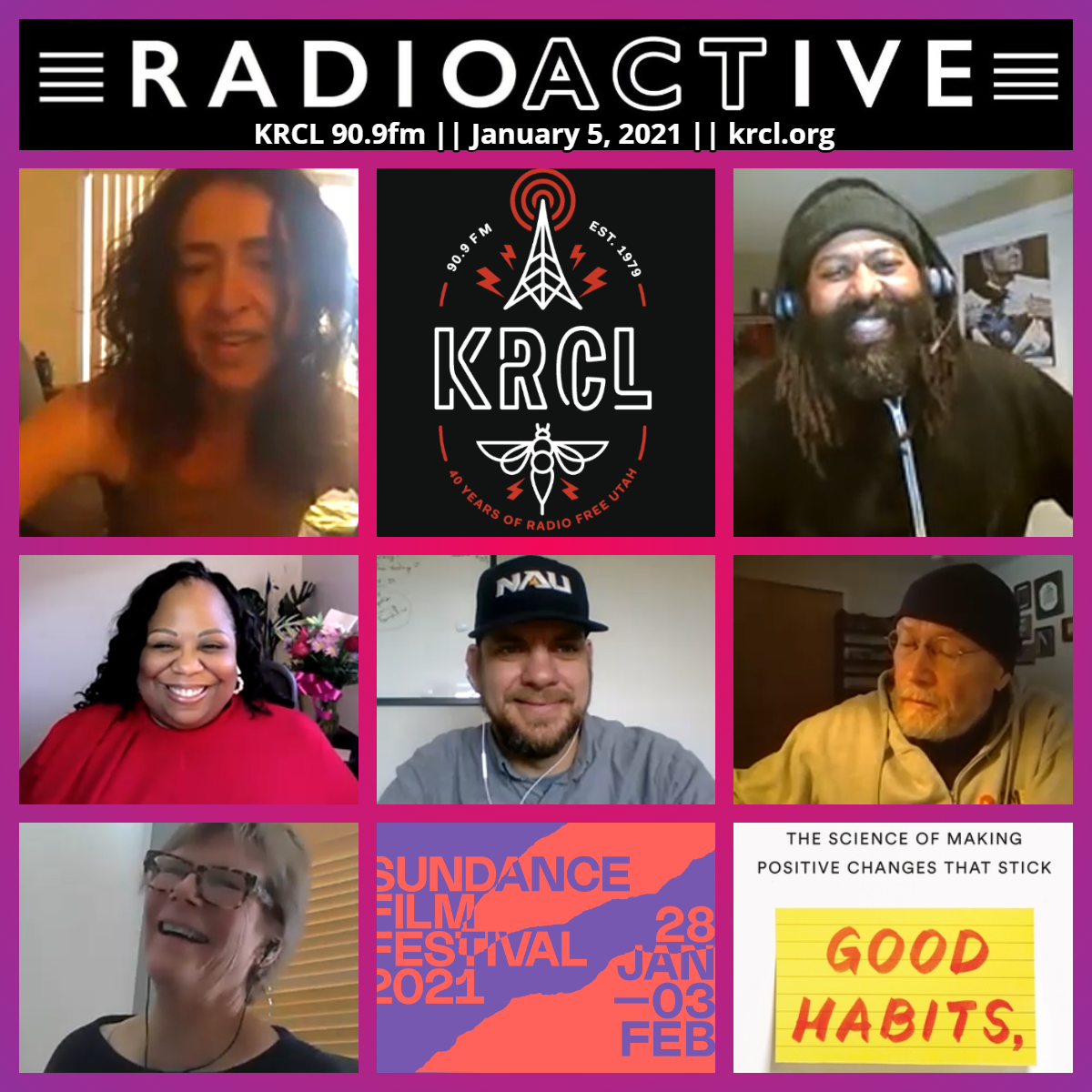 #RoundtableTuesday finds out what a professor, a veteran and a social worker recommend when it comes to setting goals and making #goodtrouble happen in 2021. Featuring Dr. Tamara Stevenson, Stacy Bare and Dr. Dave. Plus, Sundance 2021 and #3QuickPicks from SLCPL.
Tonight's lineup:
Betsy Wallace, Sundance Film Festival, Utah Managing Director and CFO.
Jan. 7: Tickets go on sale to the public.
Jan. 28-Feb. 3: Sundance 2021 Film Festival. For lineup announcement, click here.
Film to Watch: My Own Landscapes / France (Director: Antoine Chapon) — Before going to war, a former military game designer made video game scenarios that prepared soldiers for cultural shocks and healed trauma. Once back from the war, his relationship with his identity, with life and with the video game changed.
#3QuickPicks with Azra Basic, adult services librarian at the Marmalade Branch, Salt Lake City Public Library. Check out (literally) Basic's picks to start the New Year:
Good Habits, Bad Habits: The Science of Making Positive Changes That Stick by Wendy Woods. In this book, Wood's will teach us how to become experts in building good habits. She argues that we can all unlock our habitual mind if we only stop to understand the psychology behind our routines.

Big Familia by Tomas Moniz. Big Familia follows Juan Gutiérrez, a self-employed single father. His daughter, Stella, is on the verge of moving away to college; his lover, Jared, is pressing him for commitment. This is a story of making family and making mistakes. As a Latinx queer father with a mixed-race daughter, Juan exemplifies the ways identity connects and divides us. Big Familia explores the complexities of desire, devotion, and the mysteries of the heart.

My Brave Year of Firsts by Jamie Lee Curtis. While Frankie learns to ride a bike, tie her shoes, make new friends, try new foods, and work with her dad, she also learns that trying new things is how she grows–and that being brave enough to do so is what growing up is all about.
#RoundtableTuesday kicked off 2021 with reflections on 2020 and expectations for the next 12 months. Roundtablers included:
Tamara Stevenson, Interim Vice President for Diversity, Equity, and Inclusion and Chief Diversity Officer, Westminster College

Stacy Bare, founder of Adventure Not War, veteran, advocate for the outdoors-as-medicine

David Derezotes, head of Peace & Conflict Studies at the University of Utah, College of Social Work
Views, thoughts or opinions shared by guests are their own and do not necessarily reflect those of the board, staff or members of Listeners' Community Radio of Utah, 90.9fm KRCL. Tonight's RadioACTive team included:
Community Co-Hosts: #RoundtableTuesday's Tamrika Khvtisiashvili and Risshan Leak
Exec. Producer: Lara Jones
Assoc. Producer: Billy Palmer
###