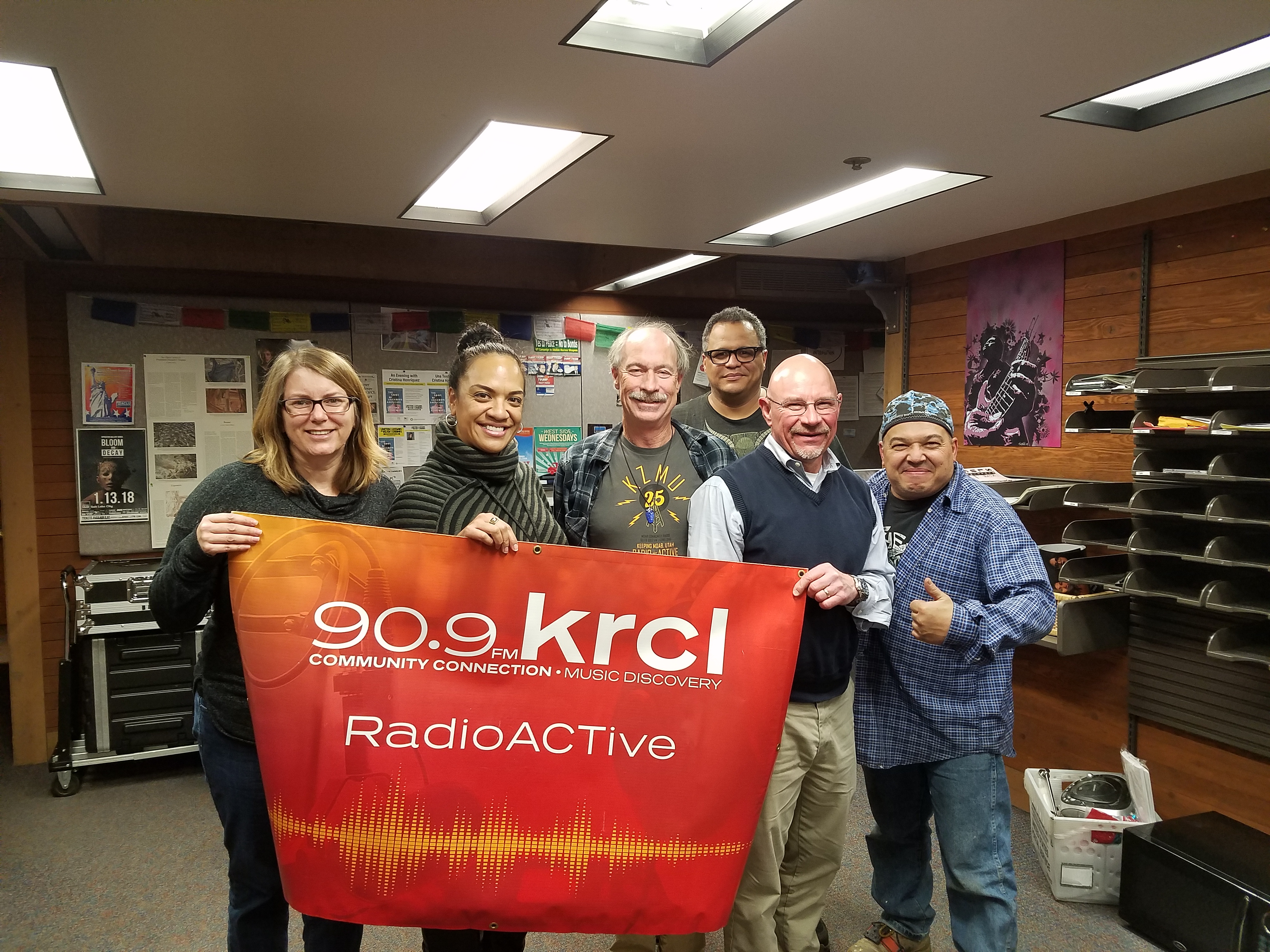 Punk Rock Farmer Friday, Seed Swap Saved, Millcreek Party, Skywatcher Report, Live Music from Will Baxter Band
Hosted by Lara Jones and Aldine, KRCL's Punk Rock Farmer, tonight's show featured:
Live music from the Will Baxter Band, which is playing tonight at the The Garage (1199 North Beck Street). Go see them and tell them you heard about it on KRCL's RadioActive!

Radioactive Report with Mayor Jeff Silvestrini and City Councilmember Bev Uipi of Millcreek, Utah's newest city. They want to party with you on Wednesday, Jan. 10, from 6:00-9:00 p.m. to Celebrate One Year and open the new Millcreek City Hall, 3330 S. 1300 E.

Hillary McDaniel of Rock N' Roll Camp For Girls - SLC announced the results of the nonprofit's Rock Camp for Womyn call out.

Leo T. is back with another edition of SkyWatcher, his report on all things celestial and happening above the inversion.

Urban Farm Report:

Aldine talked about his seed habit and challenged Billy Palmer to grow his own.

Looking to green your thumb this winter? Check out:

Jan. 11 – Feb. 15: Community Garden Design, Thursdays from 6:00-8:00 p.m. at Sorenson Unity Center, 1383 S. 900 W., SLC. Hosted by Wasatch Community Gardens. $60 for all sessions. Scholarships available. Click here to register.
Feb. 3: TENTATIVE: SEED SWAP with 9th West Farmers Market. RadioActive is working with the market to find a new venue.
Registration for the 2018 USU Master Gardener program is now open. The 2018 MG program will be held at the Weber County Extension Office on Wednesdays, 9:00 a.m. to noon, beginning Jan 31 and continuing for 13 weeks until April 25. You must also attend Orientation, which will be held on Wednesday, Jan 24, at 6 p.m. You can find details about the class, course fee, and how to register at webermastergardener.eventbrite.com.
Learn at your leisure with USU Online Courses, ranging from climate science essentials to basic botany, soil basics to growing vegetables.