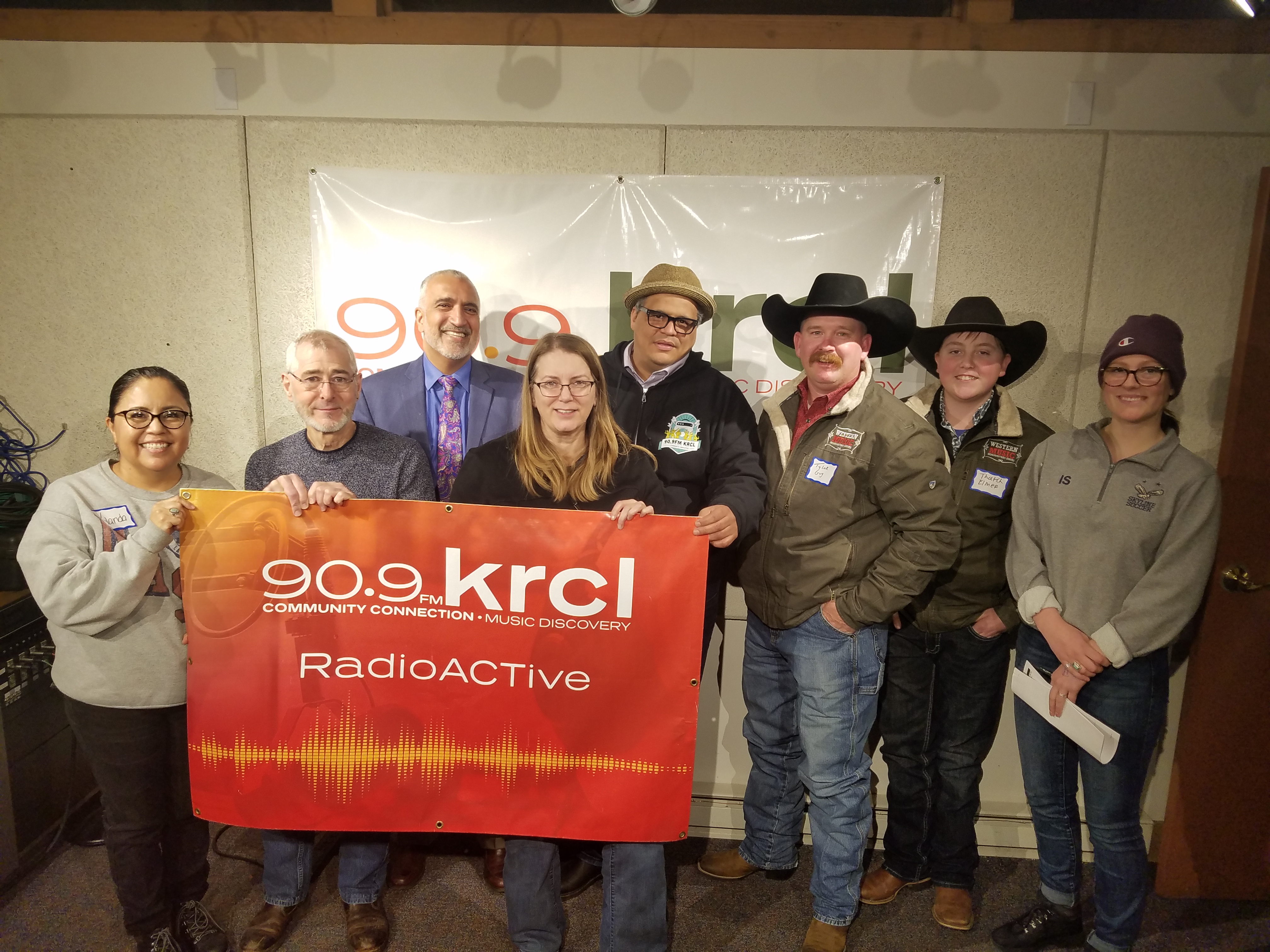 Open phones with SL Co. D.A. Sim Gill, gov't. shutdown and tribal coalitions, Posters of Tolerance, cowboy poetry
Tonight's lineup:
Cowboy poet Thatch Elmer demonstrated his craft, which will be on display with other youth poets Friday night at Bonneville Brewery during the 1st Annual Western Music & Songwriters Series Youth Showcase. No ticket necessary.
Mirko Ilić, co-author of The Design of Dissent, on socially and politically driven graphic design. He's in town as part of The Tolerance Project, an international poster exhibition that will be on display at the Utah Museum of Fine Arts through June. Tonight, there are several related events, including:
5:30-10pm | Tolerance Poster Projections | Main City Library | Free
7-8pm | Artist Talk: Mirko Ilić | UMFA | Free & Public Welcome
9-10pm | Candle Vigil | Main City Library
Impact of the partial government shutdown on tribal coalitions with Yolanda Francisco Nez of Restoring Ancestral Winds. RAW is a non-profit funded by the Office of Violence Against Women, U.S. Department of Justice in support of Tribal Domestic Violence and Sexual Assault Coalitions.
Open phones with Salt Lake County District Attorney Sim Gill. Every Friday Gill holds open office hours to meet with citizens. Click here for details.
Got a story you'd like to share on the show? Record a voice memo on your smart phone, then email it to radioactive@krcl.org. Keep it under 3 minutes and be sure to include a name and phone number in the message.
RadioACTive is a production of Listeners' Community Radio of Utah. Tonight's team included:
Exec. Producer/Host: Lara Jones
Assoc. Producer: Billy Palmer
Community Co-Host: Nick Burns
Volunteer: Natalie Benoy
Intern: Isabella Sabala