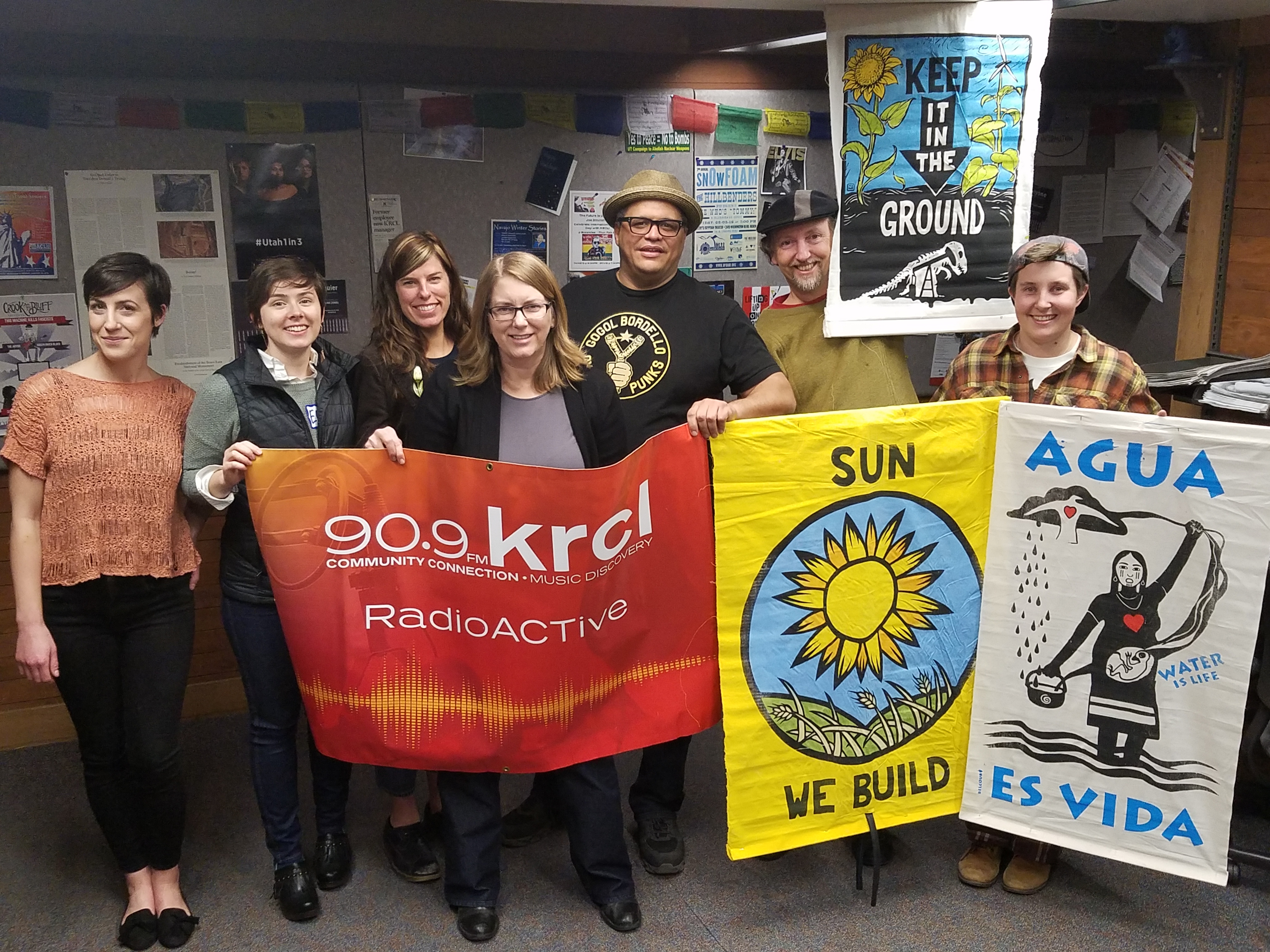 Maud's Cafe Opens, Utah Women and Politics PAC, ARTivism, Truth and Consequences, Sundance in 60
Hosted by Billy Palmer and Lara Jones, tonight's show featured:
Cathleen Sparrow of VOA of Utah called in from the grand opening of Maud's Café, 422A W. 900 S., SLC. It's a newly-built coffee shop that offers employment training for homeless youth.

Located in the Artspace Utah Greenery complex (next to the Volunteers of America, Utah Homeless Youth Resource Center, Maud's Cafe is now open from 7:00 a.m. to 2:00 p.m. Monday-Friday. I"Coffee With a Mission—Ending Youth Homelessness, One Cup at a Time."

Utah Women & Politics began with a group of 40 women from Utah who were frustrated after the 2016 elections and travelled to Washington, D.C., together to be a part of the Women's March on Washington. Over the last 12 months, they got organized and raised $100,000 to launch their own political action committee. The goal: support candidates—men and women—to help create a more balanced, diverse and moderate legislature. Members Cindy Kindred, Diane Stewart and Carol Osborn explained what they've been up to and how you can join them.

Interested in running for office? Looking for support? Click here for UWP's Candidate Support Application. Examples of UWP support include: dollar contributions, "boots on the ground," going door-to-door, or hosting events to support the candidate(s).

Arts and activism panel, featuring:

ARTivism: Mobilizing the Climate Movement, with Lauren Wood of Wasatch Rising Tide, Giuliana Serena of The Bee, and art activist David Solnit. Join them for their FREE workshop Saturday, Jan. 20, 10:30 a.m. to 5:00 p.m. at University of Utah Department of Art & Art History, 375 S. 1530 E., SLC. This art build will support upcoming actions planned by the local climate justice movement. Click here to RSVP for your free seat.

Truth and Consequences, a new exhibit opening at Art Access Gallery Friday, Jan. 19. Reception from 6:00-9:00 p.m. as part of Salt Lake Gallery Stroll. Exhibit curator Megan Hallett and Elise Butterfield, Art Access programs director.