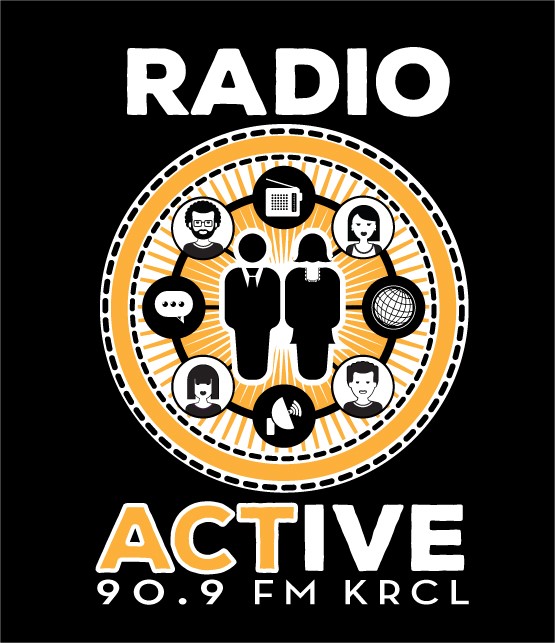 ICYMI: Listen for conversation about food as social justice, space and ocean exploration instead of military spending, RDT's 50th anniversary, plus music from 3HATtrio ... in this edition of RadioActive, originally broadcast Nov. 15, 2015, on 90.9fm KRCL.
The programs helping urban farmers bring their crops to the table with Julie Peck-Dabbling of Salt Lake County Open Space; and community gardens that provide an oasis in the middle of a food desert with Adrienne Cachelin, director of Integrated Sustainability Education at the University of Utah:
The way food informs cultural identity in the new book Savor, stories of community, culture and food, with Kate Harrington, Mary McIntyre and Elizabeth Montoya:
Attorney-activist Danny Quintana on his new book about Space and Ocean Exploration as a way to end the military industrial complex. He'll be at Weller Books in Trolley Square Friday, Nov. 20, 2015, at 7 p.m. to sign copies:
Last but not least, details about Revel, the latest production in Repertory Dance Theatre's 50th anniversary season. Guests include artistic/executive director Linda Smith, RDT dancer Ursula Perry, and Hal Cannon of 3HATtrio. We even recorded a tune they wrote for Revel, Crippled Up Blues:
If you have an idea for RadioActive, send us an email, radioactive@krcl.org. Then tune in, turn on and get RadioActive, Sundays at 6 p.m.
Episode details:
Broadcast date: Sunday, November 15, 2015
Hosts: Nick Burns and Lara Jones
Producer: Lara Jones