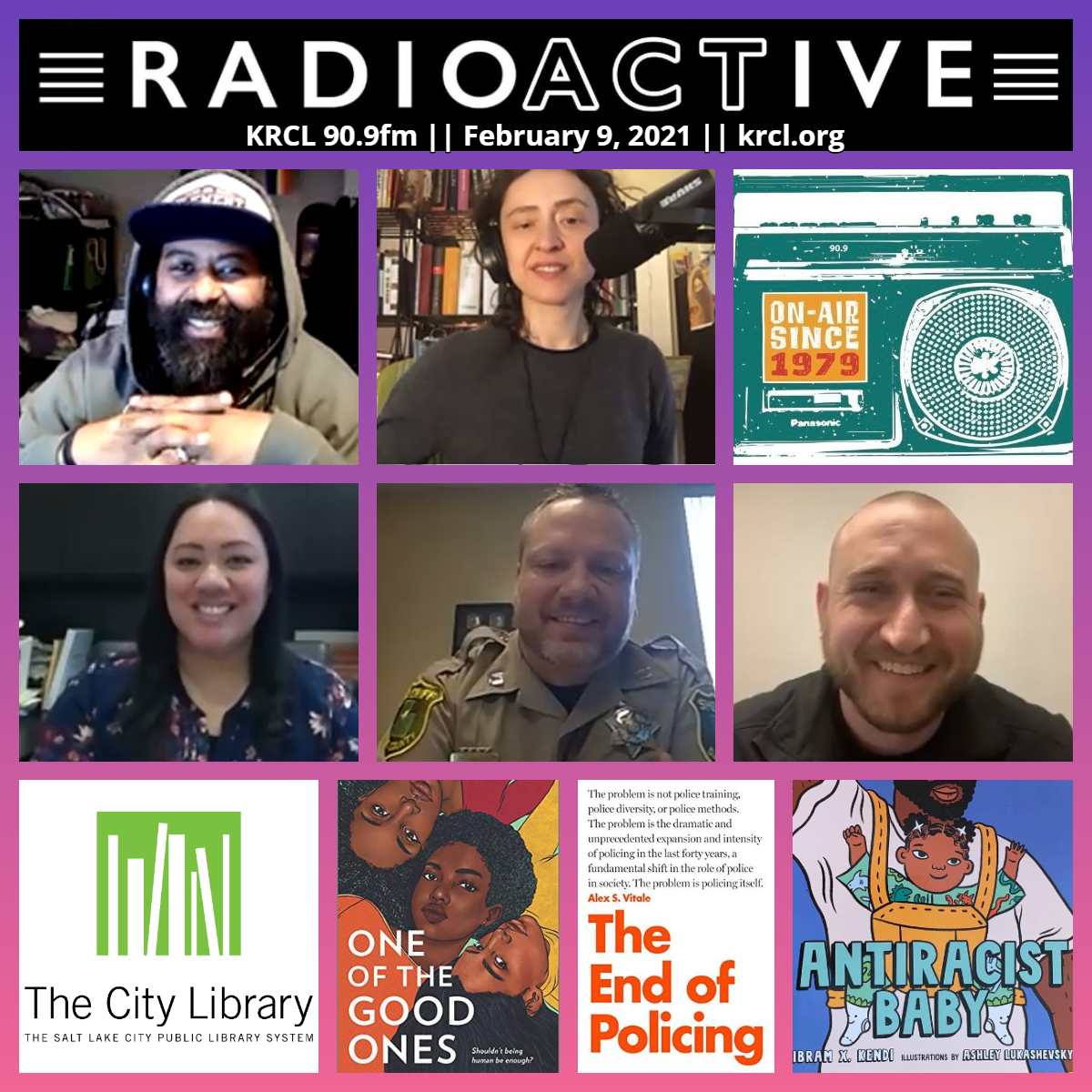 #RoundtableTuesday talks with police officers about life on the job in our highly charged and politically polarized environment. Commissioner Verona Sagato-Mauga of the SLC Racial Equity in Policing Commission on reform efforts in the Capital City. #3QuickPicks from The City Library and the League of Women Voters of Utah.
Tonight's lineup:
#RoundtableTuesday talked with Captain Taylor West of the Davis County Sheriff's Office and SLCPD Det. Joe McBride, who also serves as president of the Salt Lake Police Association.
#3QuickPicks with Azra Basic, adult services librarian at the Marmalade Branch, Salt Lake City Public Library. Basic's picks on policing included:
The End of Policing by Alex Vitale: "In this book, the author argues that the problem is not police training, police diversity, or police methods. The problem is the dramatic and unprecedented expansion and intensity of policing in the last forty years, a fundamental shift in the role of police in society. The problem is policing itself."

One of the Good Ones by Maika and Maritza Moulite: "When teen social activist and history buff Kezi Smith is killed under mysterious circumstances after attending a social justice rally, her devastated sister Happi and their family are left reeling in the aftermath. As Kezi becomes another victim in the fight against police brutality, Happi begins to question the idealized way her sister is remembered."

Antiracist Baby by Ibrahim X Kendi: "With bold art and thoughtful yet playful text, Antiracist Baby introduces the youngest readers and the grown-ups in their lives to the concept and power of antiracism. Providing the language necessary to begin critical conversations at the earliest age."
Verona Sagato-Mauga of the SLC Racial Equity in Policing Commission, who talked about the commission's reform efforts in the Capital City. To engage with the commission, click here.
#3QuickPicks on the People's Business at the Utah Legislature with Catherine Weller of League of Women Voters of Utah:
H.B. 75 Substitute -- Municipal Alternative Voting Methods Pilot Project Amendments (Rep. Stenquist, J.)

H.B. 203 -- Mail-in Ballot Amendments (Rep. King, Brian S.)

S.B. 121 -- National Popular Vote Compact (Sen. Kitchen, D.)
Views, thoughts or opinions shared by guests are their own and do not necessarily reflect those of the board, staff or members of Listeners' Community Radio of Utah, 90.9fm KRCL. Tonight's RadioACTive team included:
Community Co-Hosts: Roundtable Tuesday's Risshan Leak and Tamrika Khvtisiashvili and
Exec. Producer: Lara Jones
Assoc. Producer: Billy Palmer
###