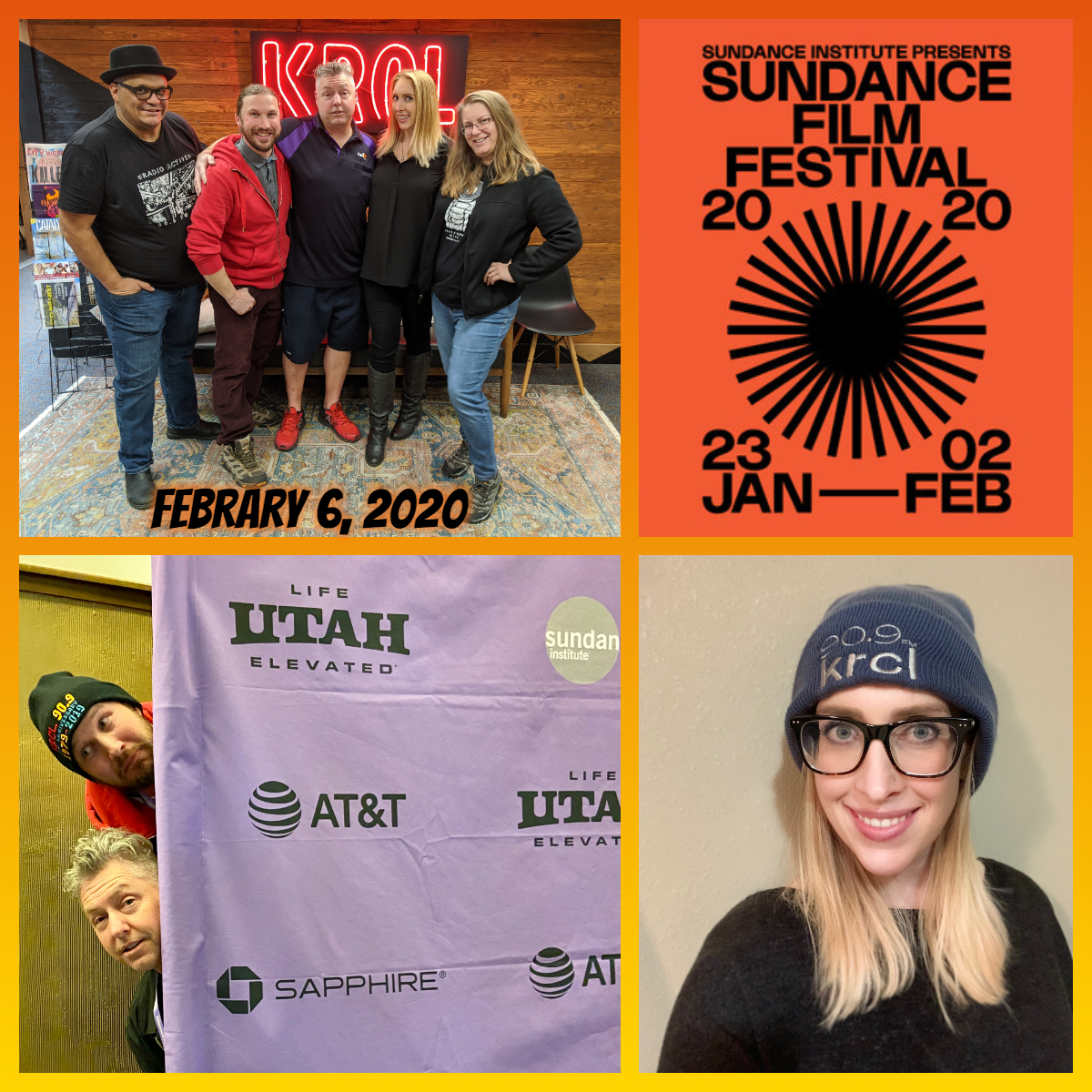 The KRCL Sundance Film Festival Wrap Party, featuring Sneaking into Movies and Autumn Thatcher
The KRCL 2020 Sundance Film Festival coverage team got together to discuss their top films, panels, interviews and moments at the international film festival in our back yard. This year's team included:
Writer, Editor and Red Carpet Reporter, Autumn Thatcher
Sneaking in to Movies Bloggers Cody D and Eric P. Nelson
RadioACTive Executive Producer and Lead Host, Lara Jones
RadioACTive Associate Producer and Host, Billy Palmer
Check out the Sundance Film Festival Tab to get the latest on movies from the festival making their way out into the general public.
Got a story you'd like to share on the show or an issue you'd like us to cover? Record a voice memo on your smart phone, then email it to radioactive@krcl.org. Keep it under 3 minutes and be sure to include a name and phone number in the message.
Views, thoughts or opinions shared by guests are their own and do not necessarily reflect those of the board, staff or members of Listeners' Community Radio of Utah, 90.9fm KRCL. Tonight's RadioACTive team included:
Exec. Producer: Lara Jones
Assoc. Producer/Host: Billy Palmer
Volunteer Producer Sarah Thacker
###