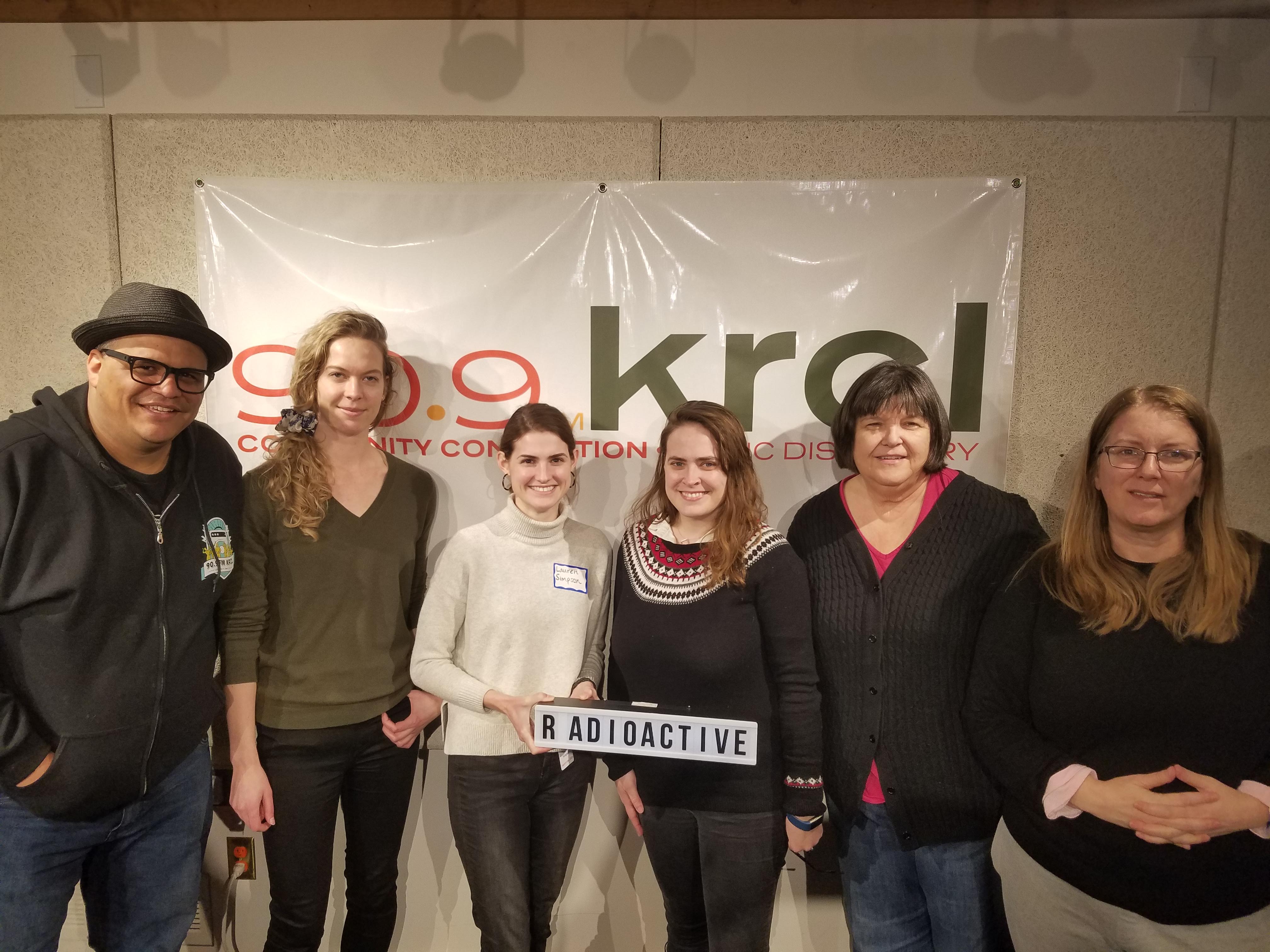 The transcontinental 'Race to Promontory' in photographs, Poetry Happens, Rumi with cello, Day 11 of the Utah Legislature with the League of Women Voters of Utah and Alliance for a Better Utah
Tonight's lineup:
Sara Warbelow, legal director for the Washington, D.C.-based Human Rights Campaign, responded to Pres. Trump's State of the Union speech.
HRC Foundation and the Equality Federation Institute released their 5th annual State Equality Index (SEI), a comprehensive report detailing statewide laws and policies that affect LGBTQ people and their families, and assessing how well states are protecting LGBTQ people from discrimination. Utah falls into the category, "Building Equality." Use the media player below to hear a longer conversation with Warbelow about the report and how Utah could boost its ranking.
Poetry Happens monthly reading. Featuring:
Day 11 of the Utah Legislature, featuring reports from:
Timed for the Golden Spike Sesquicentennial in May, The Race to Promontory: The Transcontinental Railroad and the American West is a new exhibit on display at the Utah Museum of Fine Arts. Guests:
UMFA Curator Leslie Anderson
Patricia LaBounty, Union Pacific Railroad Museum
Click here for a list of events, including free admission days, related to this exhibit
Got a story you'd like to share on the show? Record a voice memo on your smart phone, then email it to radioactive@krcl.org. Keep it under 3 minutes and be sure to include a name and phone number in the body of the message.
RadioACTive is a production of Listeners' Community Radio of Utah. Tonight's team included:
Exec. Producer/Host: Lara Jones
Assoc. Producer: Billy Palmer
Volunteer: Natalie Benoy
###