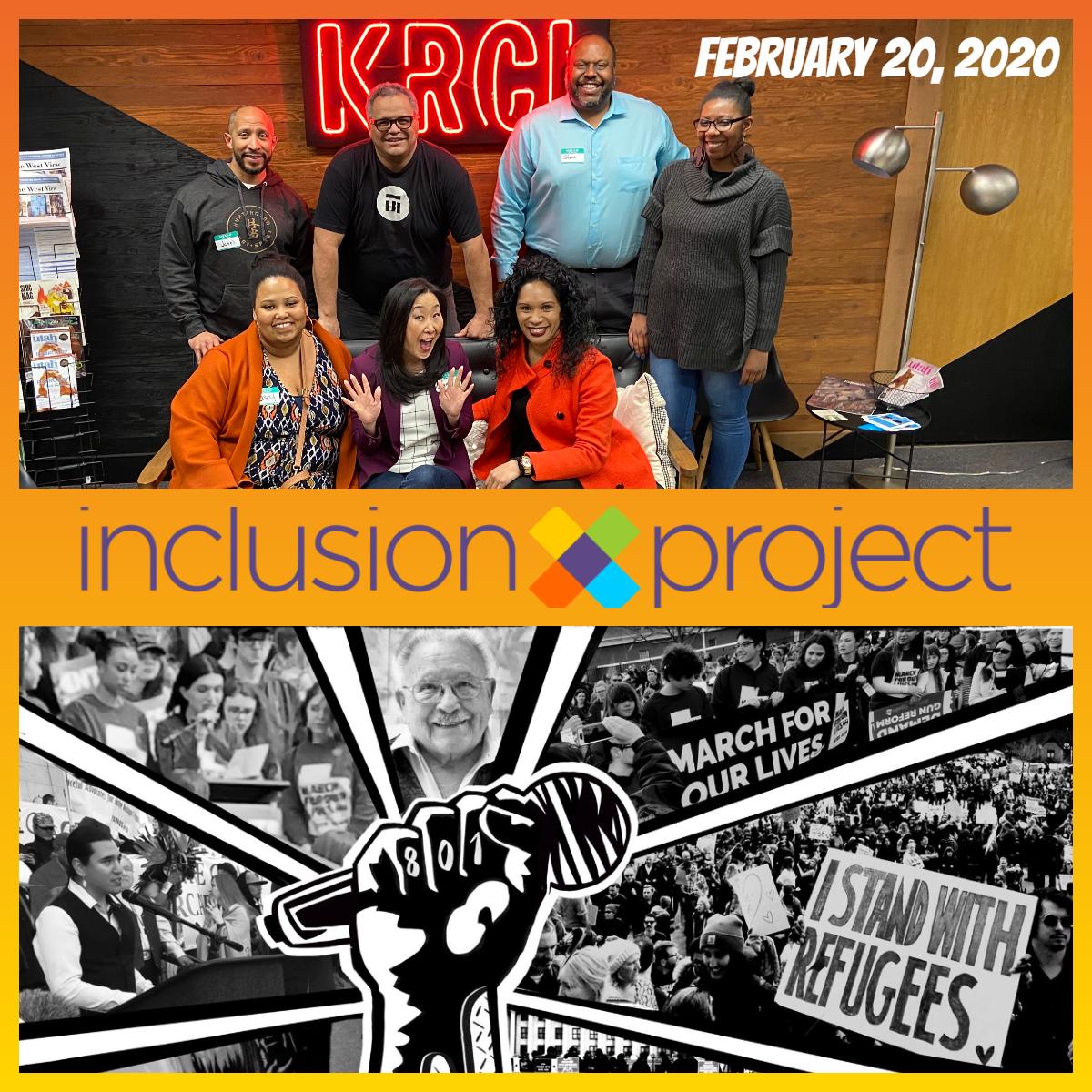 Inclusion Experience Project, Tanner Center for Humanities, Poets Ashley Finley and Abi Goddey, The League of Women Voters
Tonight's Lineup:
Poet's Ashley Finley and Abi Goddey shared spoken word and talked about poetry related events coming up soon:
Black Butterflies in Kent, Join 365 Poetry to flutter beautifully, weaving magical sounds of blackness through song, poetry, dance, and great food.
Art in The Hood, 3 partnered exhibits with KRCL, Mestizo Art Gallery, Gallery Stroll, SLUG Magazine, Ashley Finley and Keith McDonald of Friday Night Fall Out on KRCL, These exhibits centered around gentrification, incarceration and displacement, which will run from April to June and include visual and interactive art, panel conversations, live RadioACTive broadcasts and a night of spoken word.
U of U law professor Erika George, Director of the Tanner Humanities Center talked about the first of 2020's series of Tanner Talks, designed to foster comfortable ways in talking about the uncomfortable conversations.
The Inclusion Experience Project was back to talk about their newest training, IXP3: Understanding Our Unconscious Bias. A training designed to strengthen inclusive leadership for companies seeking to address the challenges of diversity in the work place. With IXP Trainers:
Sara Jones, Operations
Shawn Newell, Partnerships
Sui Lang L. Panoke, Instructional Design
James Jackson III, Partnerships

IXP3, Understanding Our Unconscious Bias, Thursday, March 5, Salt Lake City
IXP1, Authentic Conversations in the Workplace, Tuesday March 3, Salt Lake City
IXP1, Authentic Conversations in the Workplace, Thursday, April 9, Lehi
Got a story you'd like to share on the show or an issue you'd like us to cover? Record a voice memo on your smart phone, then email it to radioactive@krcl.org. Keep it under 3 minutes and be sure to include a name and phone number in the message.
Views, thoughts or opinions shared by guests are their own and do not necessarily reflect those of the board, staff or members of Listeners' Community Radio of Utah, 90.9fm KRCL. Tonight's RadioACTive team included:
Exec. Producer: Lara Jones
Assoc. Producer/Host: Billy Palmer
Community Co-Host: Aja Washington
Community Co-Host: Franque Bains
Volunteer Producer: Sarah Thacker